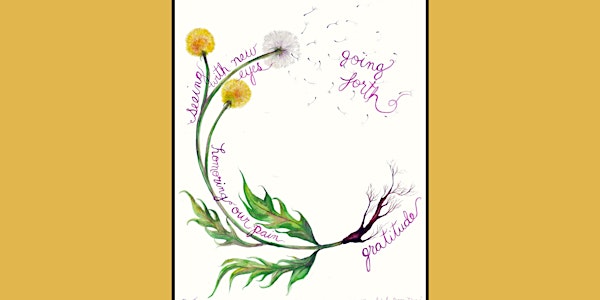 POSTPONED: HONORING OUR PAIN: Responding to the Ecological and Social Crise...
Location
Throop Unitarian Universalist Church
300 South Los Robles Avenue
Pasadena, CA 91101
Description
THE WORK THAT RECONNECTS WORKSHOP
"Of all the dangers we face, from climate chaos to nuclear war, none is so great as the deadening of our response." ~Joanna Macy
*Do you find yourself wondering what on Earth YOU can do about the alarming environmental, social and humanitarian crises of our time?
*Do you ever wish you could find a way to let go the emotional overwhelm of it all and reconnect with HOPE?

If you answered YES, come discover how to transform despair and apathy into constructive, open-hearted, collaborative action through "