POSTPONED: Honoring Maine's Voices: Reading the Past, (W)riting the Future
Event Information
Refund Policy
Refunds up to 7 days before event
Eventbrite's fee is nonrefundable.
Description
Pre-Conference Event - Thursday, March 19th from 6-8pm: Voices and Verses
An evening event with Maine poet Gary Lawless.
Description: Join us upstairs at Bull Feeney's on Thursday evening for an event with Maine poet Gary Lawless and educators across Maine. There will be an opportunity to network with other teachers, listen to a poetry reading, and share your own poems. Hors d'oeuvres will be provided with a cash bar available.
---
Friday Conference Keynote Speaker - Jaed Coffin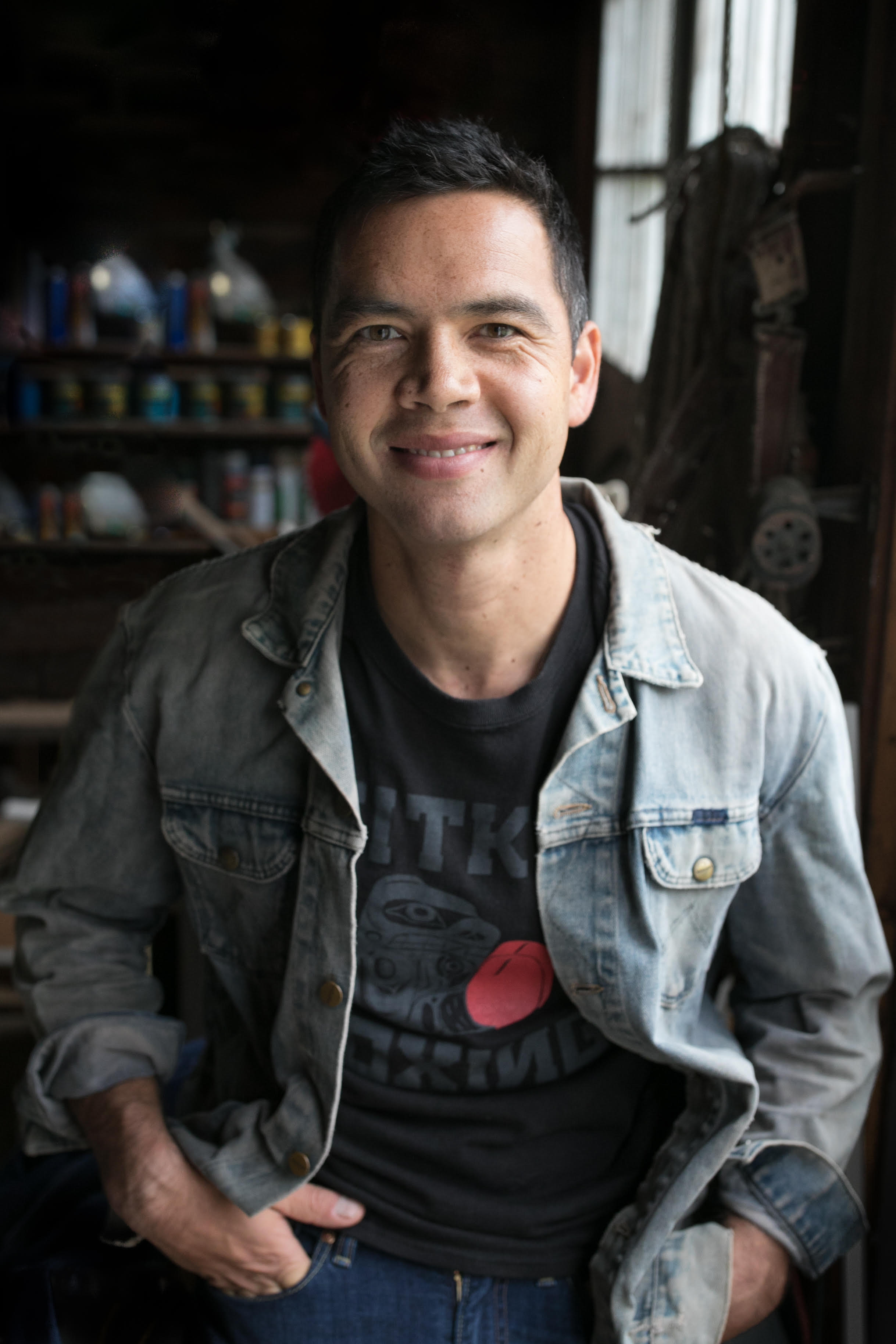 Jaed Coffin is the author of Roughhouse Friday (FSG), a memoir about the year he won the middleweight title of a barroom boxing show in Juneau, Alaska. He's also the author of A Chant to Soothe Wild Elephants (Da Capo), which chronicles the summer he spent as a Buddhist monk in his mother's village in Thailand. A regular contributor to Down East Magazine, Jaed's essays and stories have appeared in the New York Times, Nautilus, The Sun and he's been a storyteller for the Moth Radio Hour and TEDxPortsmouth. He teaches creative writing at the University of New Hampshire and lives in Maine with his wife and two daughters.
---
NEW Friday Conference Location: The Westin Harborview in Portland
Special Room Rate: $109 Book your group rate for MCELA 2020 by February 19th using the link!
---
Please Note:
We encourage you to register and pay online, but if this is not possible, you may send a purchase order or a check. You MUST print and fill out the form linked below and send it with your payment. Your registration will NOT be processed until payment is received. We will not bill your school district.
The paper registration form can be accessed here: https://goo.gl/yZKzSc
---
MCELA's Cancellation and Refund Policy:
Payment by check or purchase order (PO) is due at registration.

Purchase orders for registrations will be invoiced promptly, and payment must be received one week before the event.

If space is available, registrations accompanied by payment may be accepted on the day of an event.

Cancellations up to one week before the event will be fully reimbursed.

Later cancellations up to one day before the event and weather cancellations on the day of the event will be reimbursed fifty percent (50%) so that MCELA can cover its incurred food, venue, and honoraria costs for each registration.

Registrations may be transferred to another party.

To cancel or transfer a registration contact maine.ela@gmail.com
Schedule
7:30 - 8:00 Registration and breakfast
8:00 - 8:15 Opening Remarks
8:30 - 9:45 A Sessions
9:45 - 10:15 Break
10:15 - 11:30 B Sessions
11:45 - 1:00 C Sessions
1:15 - 2:30 Keynote and lunch
A.1
ssipsis: Native Americans Fighting for Bi-cultural Education (9-12, Univ.)
Matthew Grinder, Central Maine Community College
This presentation will focus on the life, poetry, and art of the Penobscot poet and activist ssipsis, or "little bird. "Participants will explore information surrounding her life and poetry and how her poetry has informed and fought fo the rights of Native Americans in Maine. Looking specifically at her work from "Molly Molasses and Me," the presenter will consider how ssipsis began to set the stage for a greater understanding between mainstream America and Native American counter-narrative that should give pause for consideration that Western narratives are not always the only narratives available. For teachers of English in Maine, a study of ssipsis could be the beginning of a fuller consideration of Native Americans in Maine.
A.2
Hacking the Readers Workshop (6-8, 9-12)
Emily Frisbie and Elyse Galeucia, Noble Middle School
The session considers the structures of Reading Workshop in middle and high school classrooms. During this session, we will briefly examine the workshop model. Participants will explore different tips and tricks to creating successful minilessons, independent work time, and conferring sessions. Other areas investigated are: assessments, jotting, behavior, grading, and student engagement.
A.3
"This I Believe": Planning a Speech Using Mentor Texts to Develop a Writing Unit (9-12)
Annah Houston and Maria Simpson, Conners Emerson School
In this workshop, participants will explore how to create a writing unit around robust mentor texts that engage adolescent's interests. Using the popular "This I Believe" series, featured for years on NPR, the presenters and other district colleagues created a speech contest that invited students to reflect on a core belief in their life. Using recordings from thisibelieve.org, teachers created a series of mini-lessons that had students closely examine these texts alongside an exploration of identity and beliefs. Participants will learn how to put mentor texts at the center of their writing instruction to help students take ownership of the writing process, rather than relying on pat formulas or outlines. Participants will also learn strategies to create a community of writers that allows students to be vulnerable and take risks. Participants will see how transferring this ownership can lead to greater engagement and ultimately greate writing.
A.4
Exploring Racial Identity (K-5, 6-8, 9-12)
Tasha Graff, South Portland High School
More than 97% of the more than 18,400 teachers in the state of Maine are white/non-hispanic while the demographics of our student population is shifting dramatically. To talk openly about race, it is important to explore our own racial identity. How do we understand our racial identity and how does this understanding affect us as teachers? Participants in this session will examine theories of racial identity, including their own racial identity, and think about the impacts on our classrooms and curriculum. This initial exploration is intended to build understanding of what is needed to assume an anti-racist stance, evaluate the books we teach, and establish a positive class culture.
A.5
Seeking Mirrors, Windows, and Doors in Children's Literature for Our Students from Rural Communities (K-5)
Kathryn Will-Dubyak and Morgan Wellman, University of Maine
Join us for a close look at the representation of rural communities in the Caldecott Medal and Honors books over time. The results of a systematic analysis and methodology used to complete the study will be shared as the foundation for exploring children's picture books in your collection. Your participation will lead to a stronger understanding of how you might build your collection to provide mirrors, windows, and doors for the children in your classroom.
A.6
Using the Past to Inspire the Future (6-8, 9-12)
Shannon Sleeper, Kim Barnes, Sue Keaton, and Travis Barnes, Caribou High School
"Using Past Stars to Inspire Future Spacewalks" shares our story of a small-town girl feeling the love of her hometown from 254 miles in space. Our goal was to inspire our current students with an out of this world experience. The focus of this session will be how Caribou High School planned and organized our NASA In-Flight Downlink Day with Astronaut Jessica Meir. Building background knowledge, celebrating her launch and historic spacewalk, and helping students develop text-based evidence and questions to ask were the cornerstones of our preparation for Downlink Day. After inquiry research on the International Space Station and Dr. Jessica Meir, our students continued integrated learning through career exploration, goal setting, wellness, and STEM pathways by attending our breakout sessions in addition to our historic "spacetalk" with Dr. Jessica Meir.
A.7
Centering Youth Voice in Writing the Future (K-5, 6-8, 9-12, Univ.)
Nick Whiston, Sonya Tomlinson, Marjolaine Whittlesey, Moon Nguany, and Hipai Pamba, The Telling Room Gen Z has plenty to say about the future, and we all have a responsibility to listen. Educators have an even more important role, however: we can help sharpen the voices of young people and encourage them to find outlets to share their words. Helping young people cultivate and share their voices is The Telling Room's mission, and in this collaborative workshop we'll talk about best practices for centering youth voice.
A.8
Mysteria: Researching Through Podcasting (9-12)
Bridget Wright and Libby Newhouse, Noble High School
Tap into students' interests and make research more engaging through podcasting! This session will cover how we designed a podcast-research unit and worked to integrate technology and speaking and listening skills. We'll cover the mini practice projects and assignments we use to help students learn the ropes of researching, citing, writing transcripts, and becoming comfortable with public speaking. Then we'll dive into the final project in which each student creates an episode of the podcast, synthesizing their research and producing something new in the process. We'll provide resources, examples, and ample time to start sketching out how you can integrate podcasting and researching into your classroom. We've used this project with non-native speakers in ELL courses and in our English courses, so we can support participants in modifying the project to suit their students' needs.
B.1
Learning Aloud: Expanding the Possibilities for Classroom Discussion (6-8, 9-12)
Veronica Foster, Biddeford High School
Regular discussion can transform classrooms by engaging students, building critical thinking, and strengthening class communities. However, it can be easy to fall into a practice of using the same discussion strategies over and over or avoiding certain types of discussions because of anxiety about classroom management. This workshop will introduce a wide variety of discussion strategies grouped by when they are most useful: for formative or summative assessment, generating ideas or activating prior knowledge, encouraging collaboration, etc. Strategies will be focused on participant interest, and time will be provided for participants to design a discussion activity for their particular classroom.
B.2
The Thingamabob: Technology as a Literacy, Not a Tool (6-8, 9-12)
Katie Rybakova, Thomas College
Maine Association for Middle Level Education Sponsored Session: During this session, we will explore how to use technology to promote digital literacy vs. as a trend-du-jour. First, we will reflect upon the research on technology integration in the classroom. We will then examine how we might leverage technology to teach digital and 21st-century literacies through learning objectives. Participants will come away with ideas of how technology can be used as a literacy, not a tool.
B.3
Reimaging Literature: Using Graphic Novels in the ELA Classroom (6-8, 9-12)
Phyllis Kurtz, Hermon Middle School
Workshop attendees will be using Lost Trail by Lynn Plourde as the focus for guided lessons in understanding the components of and procedure for reading a graphic novel. Participants will learn the practice of story retelling using panel pages. Next, we will study a selection of graphic novels based on literary works students regularly read and compare them to the book versions. Using the plot diagram structure, readers will recreate their own retelling and graphic novel version of the story they have read. Finally, using a variety of story starters, we will write a 100-word story and present it as an original graphic novel. Participants will receive a "starter" packet with samples, websites, and resources that will help you develop your own graphic novel study into your classroom.
B.4
Social Justice in the ELA Classroom (K-5, 6-8, 9-12)
Todd McKinley, J.A. Leonard Middle School
This session will introduce participants to the Social Justice standards created by Teaching Tolerance. Participants can expect an interactive session during which they will identify at least one standard connected to their grade level and/or content standards and create essential questions for a lesson or unit of study. Participants will also leave with additional resources from Teaching Tolerance. Participants should bring a laptop or tablet to access and share materials.
B.5
Responding to Student Writing (9-12, Univ.)
Keaton Studebaker, Ben Markey, Nick Rotter-Weller, and Kate Parsons, University of Maine
The question of how to best give feedback to student writing has been widely debated in the field of English and Language Arts. Questions regarding the quantity of feedback given as well as the focus of feedback are rarely addressed in teacher training. Our workshop addresses these issues with special attention to writing teachers in the field of secondary and post-secondary education. We will begin our presentation by providing a brief overview of recent findings on providing effective feedback. From there, we will proceed to two break out sessions during which we will consider examples of student writing and discuss the questions of quantity and focus of feedback through the lens of our overview. We will conclude our workshop by offering some practical approaches such as think-aloud protocols and PORPE that ground constructive feedback and reorient teacher/student perspectives.
B.6
"Academic languages isn't easy": Multilingual students' voice their experiences of the kinds of teaching that matters in the 21st century (6-8, 9-12, Univ.)
Clara Jean Howard, University of Southern Maine
In their final year of high school, a group of multilingual students describes the kinds of instruction they received that most impacted their developing use of academic language and set them on their goal of achieving academic success and attaining a college education. This presentation features the voices of six ambitious new Mainers recently migrated from Asia, Europe, and Africa who lent their perspectives to a study on the kinds of instructional practices used by teachers of high school subjects like social studies and science that were most helpful to them. Findings from the study compare students' perspectives with expert consensus on the place of academic language in the teaching of disciplines. Implications for future teaching/learning in Maine will be explored with participants.
B.7
Loving Literacy All Day Long! (K-5)
Mary Beth Clason and Michele Langelier, Wells Elementary School
Reading, Writing, Speaking, Listening, OH MY!!!! How do you fit it all in? We do by providing authentic opportunities for students to practice their literacy strategies and skills independently, with a partner, in small groups, and whole class settings, in all content areas each day. By doing this we help each reader and writer become an even better reader and writer than they already are. Routines and structures, building independence, choice, strategy instruction, and conferring provide teachers and students with the key ingredients for success!
B.8
Our Main(e) Focus: Authentic Writing and the Evolving Draft (9-12)
Jennifer Bernhardt, Abigail Kuvaja, Stephanie McGruder, Nate Cutting, Lindsey Baillie, and Adam Hitchcock, Ellsworth High School
In an era when many of our students struggle with seeing the relevancy for mastering various modes of writing, the English teachers at Ellsworth High School sat down and put together a plan. Using a collaborative, workshop approach, we developed protocols and assessments that present writing as an evolving work and formed a hierarchy for building the style of their writing. With a focus on authentic writing tasks, assessment choice, and the use of mentor texts, we encourage students to write like readers and read like writers. By taking a close look at these protocols and instructional strategies, teachers will leave with ideas that they can then replicate in their own classrooms.
B.Roundtable Offerings: (attend two 30-minute sessions then switch)
High Impact Strategies: Define Teacher Clarity, Focus Learning Intentions, and Inspire Growth (6-8, 9-12)
Morgan Dunton, Maine Department of Education
There are things we do because they work; there are things we do because we can; and there are things we do because they are habit. Dr. John Hattie's work identifies new strategies that work well and inspire growth. Getting comfortable with high impact strategies may mean letting go of comfortable friends and long tradition. Knowing what, why, and when is key.
Kicking the Common Core to the Curb: Maine's New ELA Standards (K-5, 6-8, 9-12)
Beth Carlson, Kennebunk High School and Ryan Dippre, University of Maine
Hear from two people on the steering committee about the revision process for the new ELA standards, take some time to unpack the new standards, and then reflect on what these changes mean to your school's reporting standards and to what and how you teach. We'll also build in time for discussion about the implications of the new standards. Participants will leave with a copy of the standards and knowledge to share with their departments.
BC.1
Celebrating Maine's Bicentennial in the ELA Classroom
This 1.5 hour session will take place at the Maine Historical Society. Teachers will have the opportunity to tour the Longfellow House, view objects from the Society's archives, and learn about the wealth of resources and programs that the MHS offers to Maine teachers and students, including the Maine Memory Network. This session is limited to 15 people. You must pre-register to attend by emailing maine.ela@gmail.com.
BC.2
Integrating Maine Art in the ELA Classroom
This 1.5 hour session will take place at the Portland Museum of Art. Teachers will have the opportunity to view important works of Maine art at the museum, develop the ability to cultivate higher order thinking skills using the VTS model (Visual Thinking Strategies Model), and learn about the wealth of resources and programs that the museum offers to Maine teachers and students. This session is limited to 15 people. You must pre-register to attend by emailing maine.ela@gmail.com.
C.1
InterACTive Shakespeare (6-8, 9-12)
Hannah Cordes, Portland Stage
Join Portland Stage's Education Director, Hannah Cordes, for an interactive workshop designed to build and enhance student engagement with Shakespeare through theater tools and techniques. Participants will leave with activities to bring straight to the classroom that encourage student ownership of dense language, effective communication, creative collaboration, rhetoric, and critical analysis. This workshop helps puts Shakespeare's language into the hands and mouths of students, empowering them to be the artists, directors, and ensemble with the power to interpret the text and produce meaning.
C.2
Teaching Narrative in a World of Analysis (9-12)
Hannah Moran and Liz Guillemette, Maranacook Community High School
Narrative writing is often reserved for our elementary counterparts, but the place of stories and expressive writing should hold equal value to traditional analysis in secondary classrooms. Narrative writing can be a tool to deepen student understanding of the author's purpose, process, and craft. In this session, we will explore how to engage students in text study, writing, and using narrative feedback.
C.3
Celebrating Our Wild Tongues: Language Diversity and Ethical Editing (K-5, 6-8, 9-12, Univ.)
Stephanie Wade, Bates College
This workshop will present a brief overview of language diversity to illustrate the historical legitimacy of multilingualism, it will engage participants in a translingual poetry writing workshop that they might use with their students, and it will illustrate ethical practices for teaching editing. As literacy and linguistics researchers have documented, the unyielding emphasis on standard English in academic settings is not only at odds with research about language, but it also creates barriers to academic success and perpetuates racism. To address these problems, this workshop will present research from scholars such as Geneva Smitherman Donaldson, Vershawn Ashanti Young, Neisha Anne S Green, and Suresh Canagarajah, who build on work in descriptive linguistics and advocate code meshing pedagogies as essential to antiracist education.
C.4
Incorporating a Human Rights History of Maine in Your Classroom (K-5, 6-8, 9-12, Univ.)
David Greenham and Piper Dumont, University of Maine
The Holocaust and Human Rights Center of Maine will present a Human Rights History of Maine, featuring stories that focus on struggles and successes that can be used as jumping-off points for exploring new contexts for understanding Maine and its people. The context for celebrating Maine's bicentennial is a construct that isn't necessarily all-inclusive. Who did the creation of a state include? Who was left out? What were the initial challenges and successes of Maine statehood? What can Maine students learn from the past to learn about and understand the complexity of issues that will form Maine's future? Using original source documents, a diverse and inclusive selection of Maine literature and resources, and techniques of the Teaching Tolerance social justice standards, workshop participants will discover interesting stories that their students can research, and gain tools and techniques that they can incorporate into existing lesson plans.
C.5
Pieces of Patriotism: Maine's Commitment to Military Service (K-5, 6-8)
Linda Haskell and Erinn Michaud, Messalonskee Middle School
This presentation will showcase student-designed learning projects, activities, and events surrounding an ELA/SS integrated unit highlighting Maine's 200-year commitment to military service. Learners honor veterans in order to connect our past to our future generations, culminating in a celebration or community service activity. Engaging students through readings, research, and oral history, students discover the histories of Maine veterans and their military service right up to today. Student involvement in patriotic community service is a cornerstone of this unit of study that stresses an understanding of sacrifice and "giving back" to your community. Attendees will leave with ideas and time to plan a unit or presentation for your class or school.
C.6
We Don't Have All of the Answers, But We Know We've Got to Talk About Race, Culture & Identity With Our Students (9-12, Univ.)
Patti Forster and Iris Eichenlaub, Camden Hills Regional High School
As predominantly white educators (97.1%) in a predominantly white state (94.64%), it is crucial that we use reading, writing, and discussing as a way to expose our students to the identities of marginalized groups, developing both critical thinking and empathy. In this workshop, we will share questions, strategies, and texts to consider both personal identity and the identity of others. Join us as we explore how to bring race, culture, and identity into our literacy spaces.
C.7
Mirrors, Windows, or Locked Doors: Using Book Clubs to Engage Student Readers (9-12)
Michelle Merica, Mount Desert Island High School
Many teachers are eager for more student-centered learning that engages the individual student's identity while offering academic rigor. For this workshop, we will approach book clubs as an opportunity to break down the barriers that prevent many of our students from connecting with literature. Based on Kelly Gallagher and Penny Kittle's 180 Days and Mary E. Styslinger's Workshopping the Canon, this workshop will collaboratively merge a teacher's current curriculum with book club structures. Book clubs honor the integrity of student voice and choice while breaking down the elitist gates that literature can present to many of our students by framing texts as either a window into an authorial perspective or a mirror into the student's personal understanding of the human experience. Teachers will be prompted to question the value we, as educators, place on already privileged texts (the Canon).
C.8
Writing Center Feedback Loops: A Four-Year History of Secondary and Postsecondary Collaborative Learning between Orono High School & University of Maine Writing Centers (6-8, 9-12, Univ.)
Two Writing Center Directors, Erika Dixon from Orono High School, and Paige Mitchell from the University of Maine, describe how their peer-tutors collaborate through site visits, tutorials, and programmatic expansions. Erika Dixon will discuss her four-year history of establishing a Writing Center in Orono High School, which ultimately led to collaborating with the University of Maine Writing Center. Paige Mitchell will describe how she trains her UMaine peer-tutors, both in theory and practice, detailing specific applications that transfer between postsecondary and secondary educational settings. Dixon and Mitchell bring two representative peer-tutors from UMaine who share their learning and tutoring experiences. Connor Ferguson, a peer-tutor majoring in English, describes how he established a Writing Center satellite space in UMaine's Multicultural Center to support multilingual authors in diverse disciplines. Nolan Altvator, a peer tutor- in-training majoring in Secondary Education, describes his research objectives focusing on Native American studies and decolonizing Writing Centers.
C.Roundtable Offerings: (attend two 30-minute sessions then switch)
Actively Learn: Stop skimming. Start reading. (6-8, 9-12, Univ.)
Drew Pisani, Deering High School
Participants will explore how this free web-based application (used on any platform) helps students stop and think about what they read. Teachers use open-ended or multiple choice questions linked to standards to pause their students' reading and check for understanding. Teachers add annotations, links, videos, and other resources to various texts (stories, poems, plays, novels, etc.) to help reading comprehension and analysis. Students annotate as well, and teachers can see and comment on their annotations and responses. Data tools track student growth. Teachers have access to plenty of pre-existing content with questions, or they can create their own. See how Actively Learn can help you provide deeper learning in the classroom.
Creating Escape Rooms Around English Curriculum (6-8, 9-12)
Rob Kissinger, Hampden Academy
In this interactive presentation, discover how you can incorporate escape room elements based on common ELA curriculum into your classroom. Participants will learn about escape room elements, practice how they work, and see how they can be tied to an ELA curriculum.
Date and Time
Refund Policy
Refunds up to 7 days before event
Eventbrite's fee is nonrefundable.