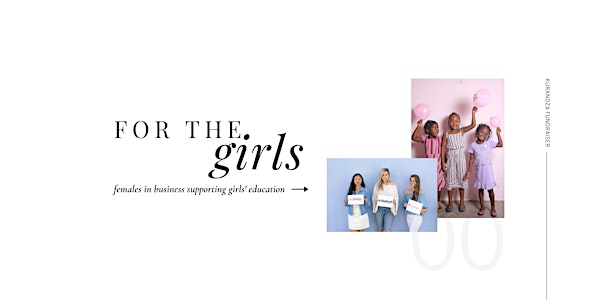 POSTPONED For The Girls - Females In Business Supporting Girls' Education
Postponed until Q1 2023 Donations Still Accepted Invest in yourself, your business, AND girls' education.
When and where
Location
post.script. 2413 California Street San Francisco, CA 94115
Refund Policy
Contact the organizer to request a refund.
Eventbrite's fee is nonrefundable.
About this event
11/17 Update: Event Postponed
It's with a heavy heart that we actually have to postpone the in-person event tomorrow. Our planners and attendees are experiencing a ton of travel and illnesses so it just seemed like the wisest decision. Good news is that all the funds raised so far are still going to girl's education! Donations still accepted and thank you swag will still be given. New date to be announced soon!
--------
FOR THE GIRLS
What if you came to a party that not only set you up to start your business off on the right foot in 2023 but also positively affected the trajectory of a young girl's life in Mozambique?
What if you could resource yourself while also resourcing a girl's education?
Invest in yourself.
Invest in your business.
And change a girl's life forever.
On November 18, 2023 Praise Santos McKenna of brand photography studio ComePlum is teaming up with stylized gift shop post.script. by Chandler Tang, award-winning entrepreneur and head of FOOD LA LA Lindsay Kinder, and skin maven Gunilla Eisenberg of ISA ALEX to bring you FOR THE GIRLS. We are donating our resources of goods and skill sets to empower your business as a fundraiser
Our goal is to raise $5000 to send ten girls to school in 2023.
And you can help us do that! How?
Shopping for the holiday (20% of post.script. store shopping on 11/18 going to Kurandza)
Getting the diiiiishhhh on your ideal skincare routine with Gunilla
Chatting with Lindsay about your business challenges in her 1-on-1 coaching sessions
Checking off "fresh new headshot" from your to-do list with a mini photoshoot
See how you can opt-in with each donation tier below: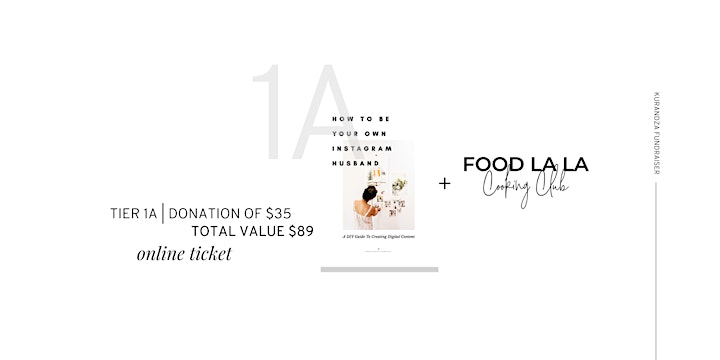 Tier 1A: Donation of $35 (Online Ticket)
ComePlum Lightroom presets ($20)
ComePlum E-book ($40)
1- month FOOD LA LA Cooking Club ($29)
Total Value $89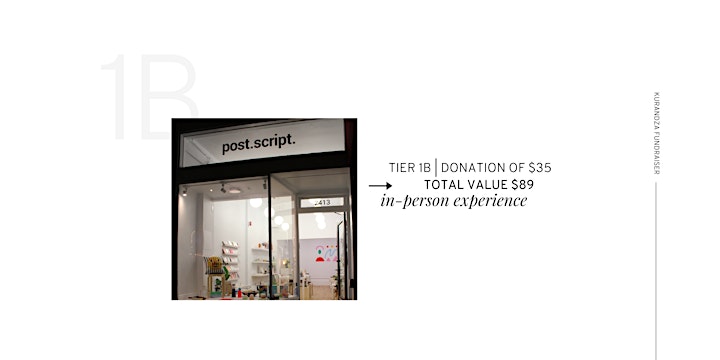 Tier 1B: Donation of $35 (In-Person Ticket)
ComePlum Lightroom presets ($20)
ComePlum E-book ($40)
1- month FOOD LA LA Cooking Club ($29)
20% of shopping proceeds at post.script. during the event going to Kurandza
Total Value $89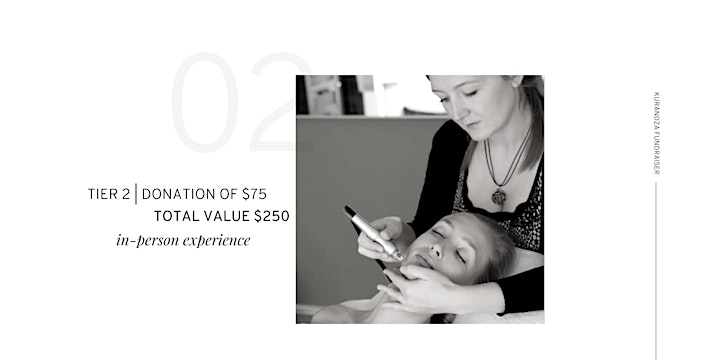 Tier 2 | Donation of $75 (In-Person Ticket)
Everything in Tier 1 + 

20-minute skin care consultation by Gunilla Eisenberg of ISA ALEX ($75)
1 ISA ALEX Face Oil ($56)
post.script. swag bag ($30)
Total value $250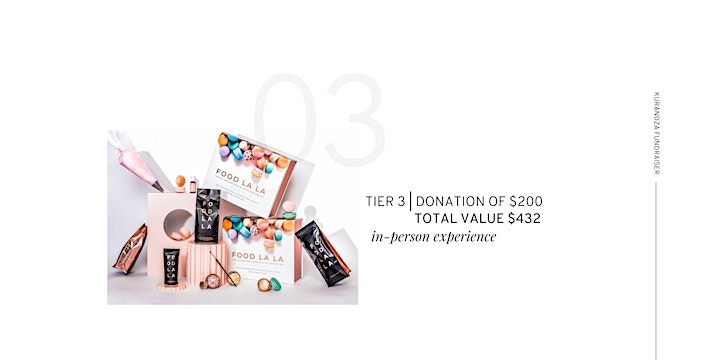 Tier 3| Donation of $200 (In-Person Ticket)
Everything in Tier 2 +
FOOD LA LA Macaron Kit ($97)
20-minute business coaching session with Lindsay ($85)
Total value $432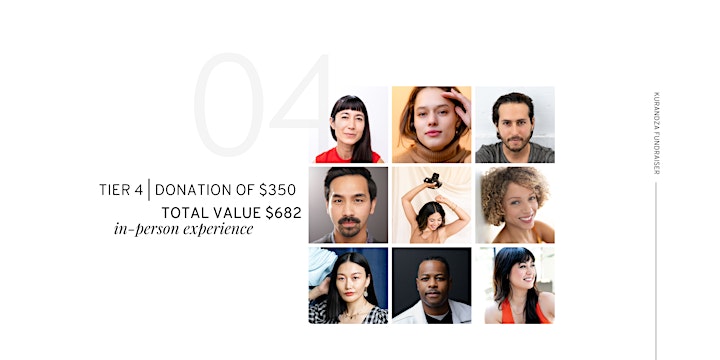 Tier 4 | Donation of $350 (In-Person Ticket)
Everything in Tier 3 +
5 re-touched headshots from ComePlum ($250)
Total value $682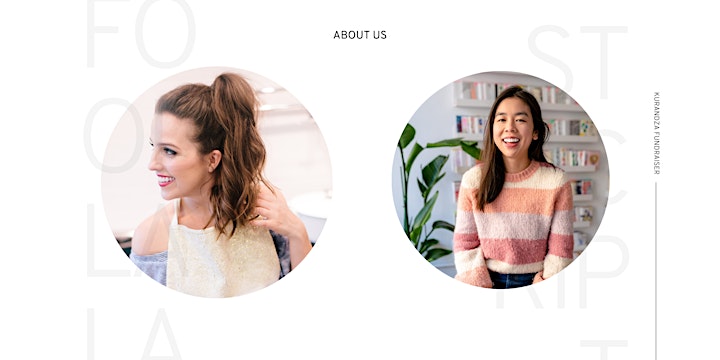 Lindsay Kinder quit a 5-year career selling corporate life insurance to pursue a dream of learning to cook in France. After backpacking solo for six months and working with local farmers, she arrived in San Francisco. She is an experience creator dedicated to making everyday moments magic. Lindsay is the founder of FOOD LA LA and has curated inspired food and cocktail experiences for some of America's most beloved brands, including: Louis Vuitton, Sephora, Williams-Sonoma, Pinterest, Bloomingdale's, Saks Fifth Avenue, and Netflix.
Chandler Tang is the founder and owner of post.script., a bright and colorful gift shop in San Francisco. The shop is dedicated to celebrating design and bringing joy to the world.San Francisco born and raised, Chandler opened post.script. in November 2019, just a few months before the pandemic. From launching their online store overnight, the store celebrates their 3rd anniversary this year (2022). She studied Art History at UC Berkeley and jumped retail corporate giants (Levis, Sephora) before proudly becoming a small business owner. She is excited to continue helping people find unique and thoughtful gifts and bring design into their everyday.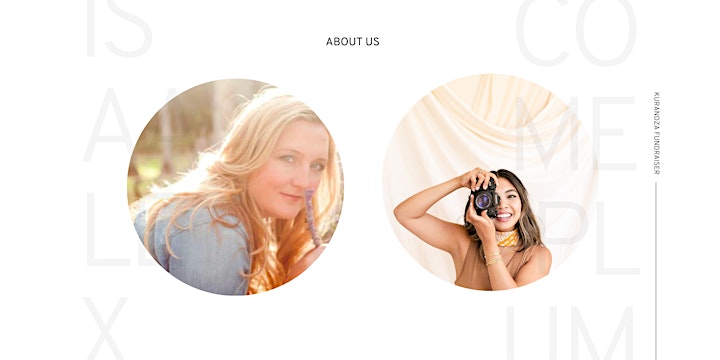 Gunilla Eisenberg spent parts of her childhood in Africa and Spain, influences she brought with her before settling in San Francisco, where she opened her flagship "Skin Butik" in 2005. With more than 15 years experience, her luxurious but effective facials quickly became a must-have for Bay Area women, earning her raves as the best facialist in San Francisco by Allure and San Francisco magazines. Always looking to offer her clients more, Gunilla created the one ingredient she felt was missing from her arsenal: a line of therapeutic facial and body oils.
Praise Santos McKenna is the founder of the branding photography studio ComePlum and has a love for puns, pretty things, and people. She lives in San Francisco where she photographs female entrepreneurs and coaches them how to scale their businesses for social impact. Her photos have been featured in Vogue and Forbes. When not working, you can find her with her husband Barry and their dog Bubbles sniffing out the best pastries in San Francisco.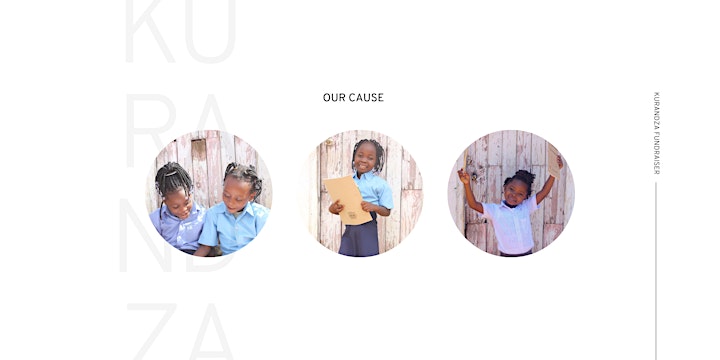 Kurandza means "to love"
Kurandza is a grassroots nonprofit that believes in the power of education. They educate and equip girls to have a say in their future and create dignified employment opportunities for women globally. With your help, we're creating transformational change for girls and women around the world.
Facts
Education ensures that a girl will have more choices and opportunities for employment later in life.
Having access to education directly correlates to fewer child marriage, and reduces the rate of early pregnancy and HIV transmission.
Research indicates that when more income is put into the hands of women, child nutrition, health and education improves.
When a girl goes to school, she can become a leader in her community.
Educating girls helps drive economic development, benefiting everyone leading to a more prosperous nation.
When a girl is educated, she's more likely to send her own daughters to school someday, breaking the cycle of poverty.