About this Event
NOTE: This event has been postponed in light of recent developments regarding the coronavirus (COVID-19). We are actively working with our partners to finalize a future date based on when their space will be opened to public visitors again. If you made a charity donation through this event, it will go directly to Girls Who Code, a national nonprofit dedicated to decreasing the gender gap in tech. If you have any questions, please send us an email at hello@extracurricular.co.
Join us for a workshop led by Liz Tran on navigating finances and money at work, specifically advocating for yourself and knowing your worth. Themes this workshop will address include:
Getting comfortable asking for what you want and need in a job
Getting others to vouch for you
Rules of negotiating
Speaking up when something is wrong
Setting and identifying boundaries
Liz is the Founder of Reset and a former executive in venture capital and tech. She has over a decade of experiencing advising high-growth tech companies and is also a trained meditation teacher and reiki master with expertise reading astrology charts.
Liz used to keep these parts of her life separate, never talking about these practices at work (even though they were catalysts to her accelerated career growth trajectory). Thus, Liz created Reset — a place for ambitious, career-centric people, who also care about finding fulfillment in their overall lives.
Benefitting Future Womxn:
In order to attend, you must be register on Eventbrite. Space is limited to 40 people. Although this workshop is free, we are collecting donations for Girls Who Code, a 501(c)3 non-profit. Consider making a donation on a sliding scale of $20-$40.
---
About Extracurricular Womxn's Month
Join us in celebrating Womxn's Month with weekly panels, keynotes, and compelling conversations all designed to help you along your journey.
We all face crossroads or moments that redefine who we are and where we want to go. Adjusting to life's pivots can be equal parts difficult and rewarding, whether we're facing changes in our career paths or pushing ourselves out of a rut.
Extracurricular Womxn's Month is for:
Modern working womxn
Leaders and executives
New entrepreneurs
Freelancers, solopreneurs and creative professionals
Key themes we're tackling:
Taking the leap to change careers
Prioritizing mental health
Balancing work-life as a new parent
Finances and money
For the complete schedule of weekly events and list of speakers, check out our experiences page.
---
FAQs
Why should I attend events during Extracurricular Womxn's Month over other events?
Extracurricular is the community for those seeking work-life alignment. By design, our weekly programming focuses on topics that are often tough to navigate. We source exclusive speakers who present diverse perspectives, leaving you with takeaways to help you navigate your own challenges. We aim to create a space where attendees can dig deep without feeling judged that you aren't achieving or doing enough despite all your efforts.
Is this is a women-only event?
Weekly events during Womxn's Month is open to anyone looking for better work-life alignment. We strongly encourage attendance from individuals of all genders, backgrounds, and walks of life and warmly welcome diverse perspectives.
Do I have to attend all events?
No, we split out our programming so you can personalize your schedule based on your needs and interests.
How can I contact the organizer with any questions?
You can reach our team at hello@extracurricular.co
Do I have to bring my printed ticket to the event?
No! Once you register, your name will be added to our list which will be used at check-in.
Special thanks to our sponsors: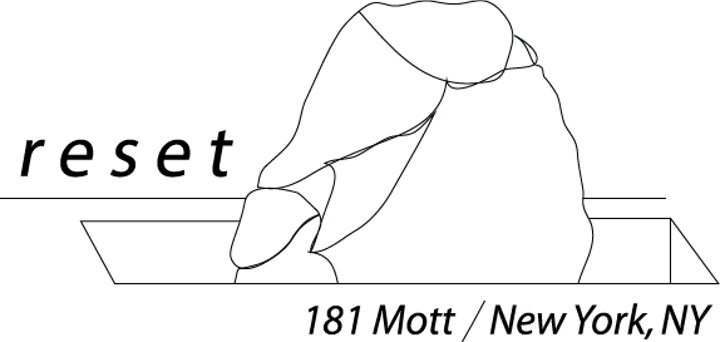 Reset is a new kind of studio, one entirely focused on life as an exploration. Reset offers classes and workshops for the general public, as well as team retreats for corporate clients, all of which take place in their Nolita studio.
By combining the best of modern, executive career coaching with ancient practices like sound meditation, breathwork, and astrology, Reset broadens the toolkit available for those who want to learn and grow, supporting the holistic person for fulfillment in both the work and personal realms.