About this Event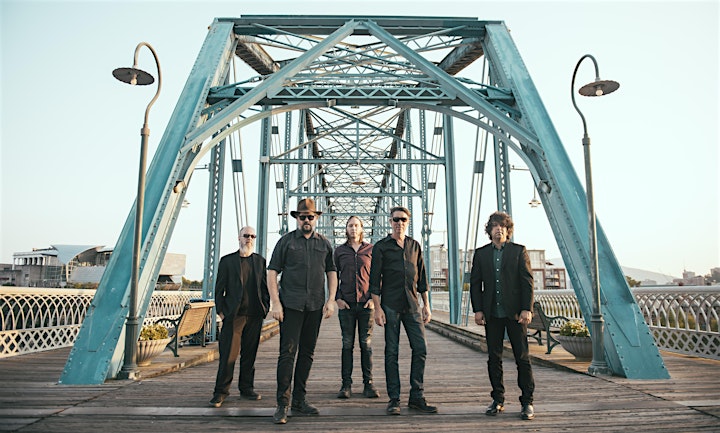 Drive-By Truckers' Indianapolis show at The Vogue has been postponed. We are currently working on a reschedule date.  Hang tight for more information. Please direct any questions to boxoffice@mokbpresents.com. You can follow our ongoing list of affected shows here: http://bit.ly/mokb-hifi-covid19updates
----------------------------
DOORS: 7:00 PM, SHOW: 8:00 PM
AGE RESTRICTIONS: 21+
GENERAL ADMISSION, LIMITED SEATING
Important Notice: All tickets are nonrefundable and nontransferable. Support acts are subject to change.
----------------------------
About Drive-By Truckers:
Drive-By Truckers is kicking off the new election year with The Unraveling, our first new album in 3 1/2 years (the longest space between new DBT albums ever). Those years were among the most tumultuous our country has ever seen and the duality between the generally positive state of affairs within our band while watching so many things we care about being decimated and destroyed all around us informed the writing of this album to the core.
While a quick glance might imply that we're picking up where 2016's American Band album left off, the differences are as telling as the similarities. If the last one was a warning shot hinting at a coming storm, this one was written in the wreckage and aftermath. I've always said that all of our records are political but I've also said that 'politics IS personal'. With that in mind, this album is especially personal.
Our 2018 single "The Perilous Night" acted as a sort of coda to the polemic of the last album and the original plan was to zigzag in a different direction, but alas the past few years have seen an uptick in school shootings, church shootings, racial violence, suicides and overdoses, border violence, and an assault on so many things that we all hold dear. They're literally putting children in cages. Writing silly love songs just seemed the height of privilege.
My partner Mike Cooley and I both worked through deep pools of writer's block. How do you put these day to day things we're all living through into the form of a song that we (much less anybody else) would ever want to listen to? How do you write about the daily absurdities when you can't even wrap your head around them in the first place? I think our response was to focus at the core emotional level. More heart and less cerebral perhaps.
Eventually the songs did come, some in mysterious ways. A day-long layover at an exit outside of Gillette, Wyoming resulted in "21st Century USA", the song that for me opened up the floodgates, enabling me to write my portion of the album.
Recording in Memphis has been a life-long dream for this band. Both the city, with its dark social history and amazing musical heritage, and the studio which is a time machine set to its early 1960's origins and inhabited by the spirit of its genus founder, affected and inspired the creation of this album in ways that go far beyond the tangible and technical.
Sam Phillips left my hometown of Florence, Alabama and moved to Memphis, working in radio before opening the legendary Sun Studios (Memphis Recording Service) where he essentially discovered Rock and Roll, recording the first records of Howlin' Wolf, Ike Turner, Johnny Cash, Carl Perkins, Jerry Lee Lewis, Charlie Rich, and of course Elvis Presley. When he sold Sun, he built his dream lair, the, then state of the art Sam Phillips Recording Service which opened in 1962. If Phillips' love of 'slap-back' echo had given those early Sun records their legendary sound, his new studio incorporated three different echo chambers into its design, giving the studio a very unique and wonderful sound that we incorporated into this album.
I can't impart enough the impact that recording there had on this album. We were all beyond inspired by the surroundings and the sounds coming out of the speakers from every playback or the sound of the echo chambers reverberating down the halls. Every day we got to hang out with Sam's son Jerry who took us up to Mr. Phillips' old office on the third floor. Unlocked in time, it was still exactly as it had been the last day Sam spent there. His jackets still hanging in the closet and the bar still stocked with his favorite whiskey. There, with Jerry, we toasted our recordings and the spirits that still inhabited that sacred space.
A few months later we reconvened in Athens, Georgia at Barbe's Chase Park Transduction studios where Matt and David mixed the album on Barbe's vintage 1975 Neve console. As a band that got its start essentially making albums as field recordings on mobile gear, it is indeed a treat to get to make our albums on 2" 16 tracks tape in historic studios and on beautiful vintage gear. We finished the process by having the legendary Greg Calbi master it all at Sterling Sound in Edgewater, New Jersey.
In the end, we whittled the album down to the nine songs included, saving several key songs for a foundation to the next one that will hopefully occur sooner than later. Lilla Hood designed the packaging utilizing a stunning photo by Erik Golts of two young lads watching a sunset at the Oregon coast, lettering by famed graphic artist Aaron Draplin, and once again beautiful artwork from our long time collaborator Wes Freed. We plan on touring extensively throughout the next year taking these songs around the world.
We hope to see you there.
- Patterson Hood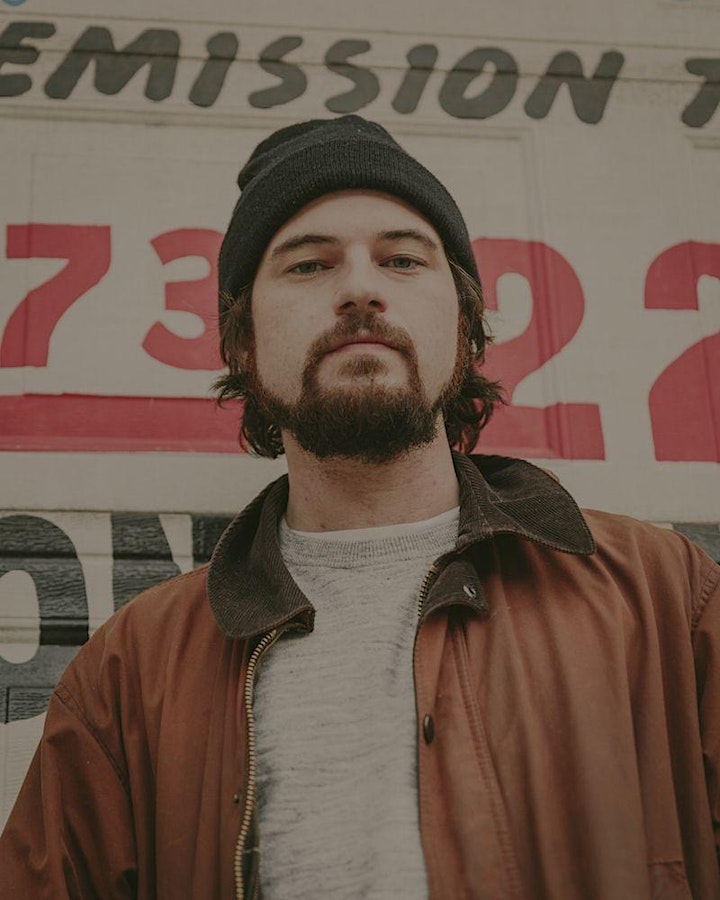 About Ryley Walker:
It's a good record. But I can't really listen to it anymore. It kind of broke my brain. It took a year, and there were a lot of times I thought it was going nowhere, a lot of botched sessions. It was all my fault, no one else's. I was just totally unprepared. I went in with over-confidence, I went in there like 'Yeah, I'm ready to go!' but I was just kind of bullshitting. I went in expecting to make a fucking masterpiece, but I kept hitting a brick wall.
I was under a lot of stress because I was trying to make an anti-folk record and I was having trouble doing it. I wanted to make something deep-fried and more me-sounding. I didn't want to be jammy acoustic guy anymore. I just wanted to make something weird and far-out that came from the heart finally. I was always trying to make something like this I guess, trying to catch up with my imagination. And I think I succeeded in that way — it's got some weird instrumentation on there, and some surreal far-out words.
I quit drugs and booze recently. I got sick of being a party animal — I don't want to be 19-gin-and-tonics-Ryley anymore. My brain is working a little better now, but man I was just going at it pretty wildly, and then trying to make a record while I was drinking, it was kind of like torture.
The last record was cool but I was still figuring out what I was good at. But I'm fucking 28 years old, I've got to figure out a sound, figure out something that I enjoy doing. So this record is a little bit more grown up. Ol'Ryley's just workin' on bein' a better Ryley.
I think more than anything the thing to take away from this record is that I appreciate what improv and jamming and that outlook on music has done for me, but I wanted rigid structure for these songs. I don't want to expand upon them live. There's a looseness to some of the songs I guess, but I didn't want to rely on just hanging out on one note. It's so straight-forward that I can see a lot of people really not liking it to be honest. But I'm so happy, I'm happy that it's completely different and unexpected.
But I know it's divisive. It's hard to talk about. It's a weird record.
Ryley Walker was in conversation with Laura Barton.
As mentioned by Ryley above, Deafman Glance is the second Ryley Walker album produced by LeRoy Bach and Walker himself. It was largely recorded at the Minbal (now JAMDEK) Studios in Chicago. Some later sessions also took place at USA Studios and in LeRoy's kitchen. Cooper Crain (Bitchin' Bajas, Cave) recorded and mixed the album, as well as adding his shimmering synths all over it. Ryley plays electric & acoustic guitars and was joined by long-time 6-string sparring partners, Brian J Sulpizio and Bill Mackay, who both play electric. LeRoy Bach also plays some electric guitar, whilst adding all piano and other keys. Andrew Scott Young and Matt Lux play bass – Andrew supplying some double-bass, both of them played electric. Drums / percussion are handled by Mikel Avery and Quin Kirchner. Topping off this list of notorious Chi-Town players is Nate Lepine, who added a lot of flute and a little saxophone too.
Drive-By Truckers
Ryley Walker
American singer and songwriter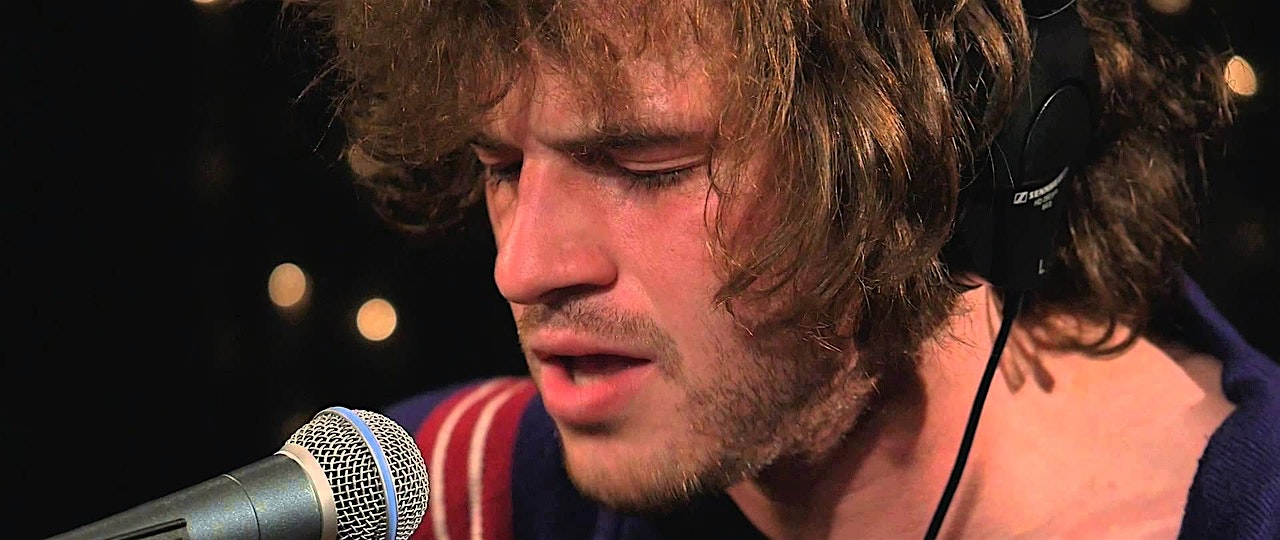 Performers
Date and Time
Location
Refund Policy