Description
Dear Fuckup Nights Toronto community:
We've made the difficult decision to postpone this event in light of the developing news and concerns around COVID-19 being classified as a pandemic.

The safety and peace of mind of our community members is our first priority. This simply wouldn't be the celebration we planned and hoped for.

While the costs of rescheduling the event are significant to us, we feel this is the right decision for our community.
On the bright side of things:
We've partnered with B12Give, an organization that delivers food directly to shelters. Our catering order for 350+ people will not go to waste and will be donated to a great cause.
Once there's a better understanding of the virus and risk level, we will announce a new date to mark our 3 Years + __ Days Anniversary. All tickets will be transferred to the new date. We will communicate with all ticket holders on an individual basis to transfer to a different event if the date conflicts for you.
In the meantime, failure can still be shared digitally and we'll be sharing some great content over the coming weeks.

If you have any further questions, please don't hesitate to reach out to us at team@fuckupnightsto.ca.
Until we meet again, Fail Well!
Fuckup Nights Toronto Team
---




Fuckup Nights Toronto is turning 3!
To celebrate this milestone, we are bringing over 350 Toronto Fuckuppers together at the Design Exchange for an extra-special event! Whether you've come to one Fuckup Night, or three, or ten, or even none – we'd love to have you celebrate with us!
Here's what we have in store:
3 talks sharing stories of professional failure & lessons learned
350+ community members in attendance
Food and drinks* (included in your ticket!)
World's Biggest Fuckup Wall
Birthday cake & p

iñatas

DJ to set the best vibe!
Agenda:
7:00pm: Doors Open
7:00-8:00pm: Drinks, Passed Appetizers, Mingling
8:00pm - 8:15pm: Opening Remarks
8:15pm - 9:30: Fuckup Talks
9:30pm - late: More celebrating, mingling, birthday cake, DJ, and fun surprises
Dress Code:
Feel free to fuck up the dress code, but we're going for casual party attire.


WTF is Fuckup Nights?
Failure is a part of any success story, but we don't talk about it enough. We've all been to plenty of events where people tell you how they hacked, hustled, and created their success, but very few where someone gets up and says "I totally messed up, and this is what you can learn from it."
Fuckup Nights Toronto is part of a global speaker series where stories of failed businesses and projects are shared in 330+ cities and 90+ countries. Each speaker is given 10 minutes and is able to use 10 images. After each speaker, there's a Q&A session, as well as time for mingling and drinks!
*2 drink tickets
---


The Speakers:
Jeffrey Howard &

Neil Martin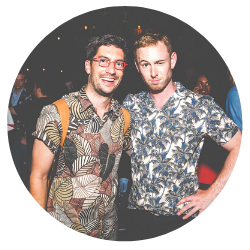 Jeff and Neil are the Co-Founders of Project Spaces, a co-working space that started accidentally when they were running a magazine! Since 2011, PS workspaces have been home to a diverse group of entrepreneurs and digital nomads supporting each other through the wins and yes, the fuckups too.
Double the speakers, double the Fuckups! These dynamic Co-Founders will share their journey - full of ups and downs, and lots of lessons.
Learn more about Jeff here.
Learn more about Neil here.


Jennie Moore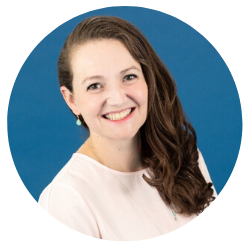 Jennie is known in the tech community as a FinTech influencer and uses her company Moore Details as a platform to unite a community of tech savvy entrepreneurs.
After becoming a mother and dealing with postpartum depression, Jennie also faced her biggest Fuckup in her business and had to re-evalute everything to stay afloat. Her story is deeply personal and has lessons for small business owners, freelancers, and anyone who might be undervaluing themselves.
Learn more about Jennie here.


Kyle Collier
Kyle is the founder of Phaze, a platform which allows users to convert their cryptocurrency, like bitcoin and ether, into digital gift cards to places such as Starbucks and Amazon.
Phaze is this serial entrepreneur's third attempt to build a successful company. The failures Kyle has had throughout his entrepreneurial journey are varied and many, and he's excited to share his lessons with our community.
Learn more about Kyle here:
VICE: CEO of Multimillion-Dollar Crypto Company Couch Surfs Instead of Renting in Toronto
Hosted by:
Marsha Druker
Founder & Director of Fuckup Nights Toronto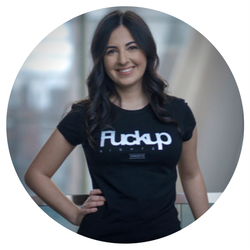 Learn more about Marsha here.
Join the conversation:
#FuckupNightsTO
Thank you to our supporting partners!
Lead Partner: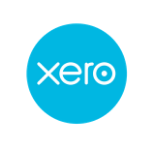 Xero is online accounting software for your business. Online accounting with Xero opens up a world of opportunities to increase efficiency, streamline the way you manage your business, and add moments of beauty into your working day.

Try Xero free for 30 days here.
---
Terms & Conditions
* * Filming & Photography Notice * *

By attending Fuckup Nights Toronto, you enter an area where photography, audio, and video recording may occur.

By entering the event premises you consent to interview(s), photography, audio recording, and/or video recording.

You consent to any of the above being released, publicized, exhibited, or reproduced to be used for news, web casts, promotional purposes, social media, advertising, inclusion on website and/or any other purpose by Fuckup Nights Toronto (operated by Muse Communications and Events), Fuckup Nights Global (Instituto Del Fracaso, A.C.), and its affiliates and representatives.

You agree to drink responsibly

Fuckup Nights Toronto reserves the right without refund or compensation to refuse admission to any persons whose conduct is disorderly or unbecoming.

Fuckup Nights Toronto may add, withdraw or substitute speakers and/or vary advertised programmes, event times, seating arrangements and audience capacity without prior notice.

Fuckup Nights Toronto may postpone, cancel, interrupt or stop the event due to adverse weather, dangerous situations, or any other causes beyond reasonable control.

As a Member of our community, you agree to act professionally, treat everyone with respect, and treat the event facilities with proper care. You agree that you are responsible for any accidents or damage that you cause. You also agree to not hold us, your local volunteer team, or any of the event supporters liable for any loss, damage, injury, or any other unforeseeable incident.

You realize that there are potential risks inherent in your participation in our Events. You freely and voluntarily accept and assume all such risks, dangers and hazards and the possibility of personal injury, death, violence, property damage or loss, during all the time of each event, resulting from activities during each event.

In consideration of approval to participate in each Event, you and any personal representative, hold harmless, release and forever discharge Fuckup Nights Toronto and Global, its organizers, attendees, volunteers, agents, trainees, contractors or employees from any and all actions, causes of actions, including negligence, claims and demands for damages, loss or injury, resulting from or arising out of your participation in the event.

We have a few pay what you can tickets set aside in case the ticket price doesn't fit into your budget. Please fill out this form to apply. These tickets are limited, so we want to use this opportunity to learn your story and potentially invite you out to our next event!