Description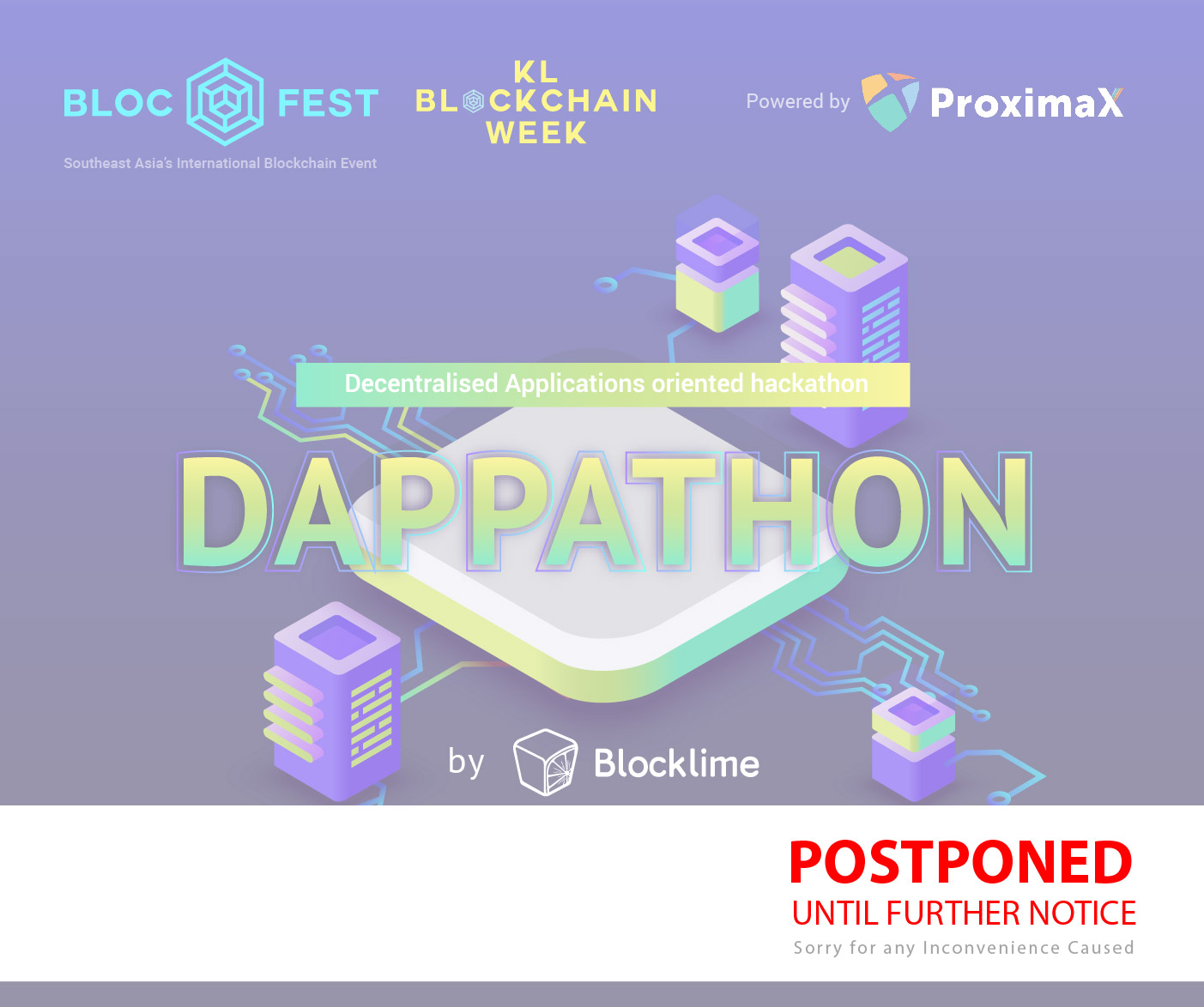 Good day. We regret to inform that Blocfest Dappathon which is on 25th and 26th September 2018 has been postponed until further notice due to some unforeseen logistic issues. Please accept our sincere apologies for such short notice and any inconvenience this have caused. Hopefully, we shall announce the return of Dappathon soon.
Thank you once again for your understanding.
Regards,
Blocklime Team


---
Bitcoin and cryptocurrencies have made staggering headway in recent times. It's inspired a new generation of tech enthusiasts, innovators, and investors, and has amassed unparalleled media attention across the financial technology sector as more and more exciting use cases emerge.
Digital currencies aside, none of this would be possible without the advent of blockchain technology. This rapidly evolving space has given rise to extraordinary advancements in the tech, spearheaded by the talented developers who work tirelessly to strive for a fairer, more transparent and decentralized economy.
In a battle of developer-wit and wisdom, the Blocfest Dappathon by Blocklime 2018 aims to put the spotlight on those looking to code the future of blockchain and serves as a platform to showcase the best and brightest developers the region has to offer.
---