About this Event
If a show is marked as "POSTPONED", we are actively working on a new date. As soon as the new date is confirmed, we will announce and notify ticket buyers. Hang on to your tickets! Your original tickets are valid for the rescheduled date.
Basia Bulat
Basia Bulat is a singer-songwriter who lives in Montreal, Canada. Over the course of five albums, she has brought together an intrinsic contemporary sound with a love of classic folk, country and R&B songwriting. Her first two albums, the folk-music-tinted Oh, My Darling (2007) and Heart of My Own (2010) were recorded in analogue with punk-rock producer Howard Bilerman; 2004's Tall Tall Shadow, exploring friendship and grief, was made with Mark Lawson and Arcade Fire's Tim Kingsbury; 2016's Good Advice—a break-up album—and 2019's Are You in Love? were produced in Kentucky and Joshua Tree (respectively) with My Morning Jacket frontman Jim James. In addition to her powerhouse voice, Bulat is an accomplished multi-instrumentalist, recording and performing on electric guitar, piano, autoharp, ukulele, bass and charango.
Bulat is a three-time Polaris Music Prize finalist and has been nominated for three Juno Awards. In 2012, she performed for Leonard Cohen at Massey Hall's Glenn Gould Prize Gala; she later appeared at the musician's official memorial concert, playing "Coming Back to You" with Leonard's son Adam. In 2014, she headlined her own Massey Hall gig, and in recent years she has also been selected to perform at landmark events such as New York's annual Tibet House benefit concert, Montreux Jazz Festival, and the Newport Folk Festival. As a touring artist, she has shared stages with acts including Nick Cave and the Bad Seeds, The National, Arcade Fire, Daniel Lanois, St Vincent, Sufjan Stevens and Destroyer; she made her NPR Tiny Desk Concert debut in 2011. In 2010, Bulat's music was arranged for symphony orchestra by Owen Pallett and she has performed with classical ensembles including Ottawa's National Arts Centre Orchestra, the Kitchener-Waterloo Symphony, and Halifax Symphony Orchestra.
The daughter of Polish émigrés, Bulat was born and raised in Toronto's Etobicoke neighbourhood and grew up listening to her mother's piano students. She attended university in London, Ontario and settled in Montreal in 2014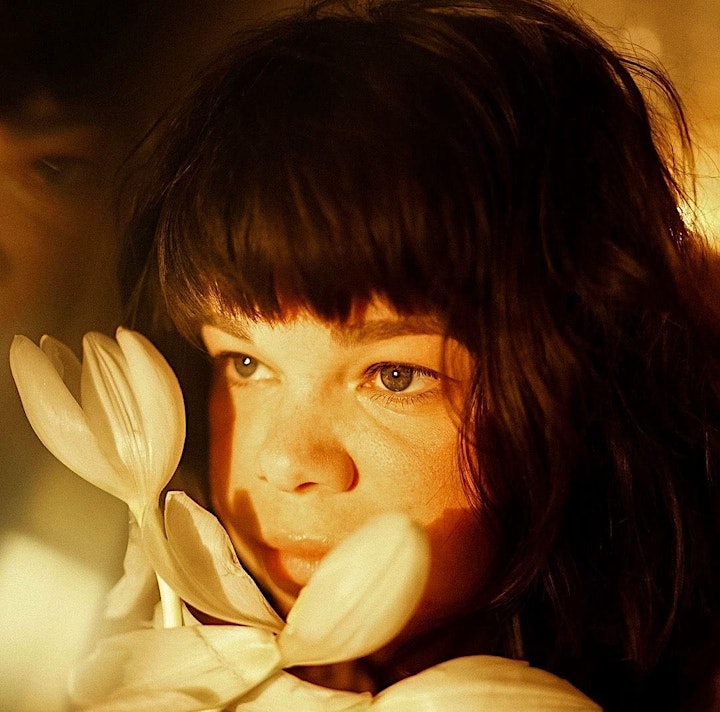 Some artists have all the luck, and some have no luck at all.
In 2017, Samantha Crain released her fifth album, "You Had Me At Goodbye", and now in 2019, as she listens back to what will become her sixth album (to be released in Spring 2020), she remembers those two intervening years as having unkindly offered her so much physical and emotional hurt that it almost requires its own appendix to list it all. Injuries sustained in car accidents, a severe grapple with tendonitis, disabling carpal tunnel syndrome, panic attacks, and a psychosomatic manifestation of additional pain, numbness, and paralysis of her hands and wrists all rather suggests a rare, pertinent study for student doctors rather than the bizarre footnotes to one of America's most talented yet criminally under-appreciated songwriters of recent memory. Unable to pick up, let alone play, her instruments, Samantha became increasingly morose that she might never be able to play them again. Yet with a steeliness and concrete determination to at least employ music as a pastime, if no longer professionally, she tasked herself with perseverance in finding her way back to health. And she never gave up.
What doesn't kill you can only make you wonder; how can all that physical pain and the experience of it become an unlikely inspiration?
Written, recorded, and self-produced from a hidden underground basement studio in Oklahoma City over twelve hard-fought days and with a renewed confidence in her own abilities and inner strength, Samantha channeled that fresh determination into a record of heart, soul, and vivid colour. It's a record that brims with hope and a deft wryness, packed with the sort of melodies and stories that have been warming the hearts of those so familiar with and fond of her work over the years. There are plenty of people who know precisely what this Oklahoman is capable of and they have the records to attest to it.
This is another of those records. Maybe her best yet. Luck? Let there be no such thing.
Performers
Date and Time
Location
Refund Policy