About this Event
With our all health and safety being the highest priority at the moment, this event has to be postponed due to the spread of Covid-19 (commonly known as Coronavirus).
As a birthday still needs to be celebrated, the new date for celebrating "365 Days of Talent Garden Vienna" is July 2, 2020.
PLEASE REGISTER FOR THE NEW EVENT HERE.
------------
What's a birthday party without its amazing guests? Right. This is why we invite YOU to celebrate with us the first 365 days of Talent Garden Vienna.
The whole day will be under the motto "New Work, New Learning" and provide you with an amazing, inspirational agenda:
Meet our Community at the Startup Fair
Join free Workshops to kick-off the day
Get inspired at our exciting Panel Discussion
Top-class Speakers will be on stage throughout the day covering various topics
Meet with Startups and Corporates from our community at different networking opportunities
Anyone who always wanted to try Coworking, will have the opportunity to do so. Our Open Space Areas will be available for you to use - just bring your laptop and you're ready to go
Free Campus Tours will be offered throughout the day to give you a personal insight into campus life.
Last but not least, as soon as it gets dark, we'll raise our glasses, turn up the music and get the party started!
Marc Aden Gray will lead us through the day.
👇Check out the detailed agenda👇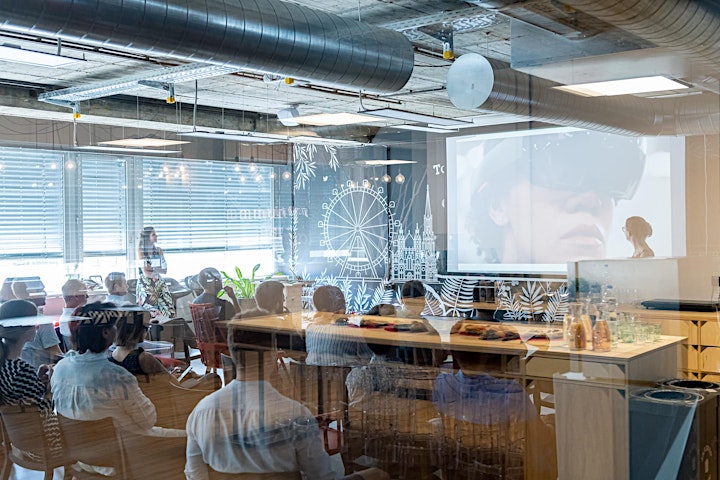 AGENDA
09:00 - 11:00 | Free Workshops
Development of Innovative Ideas: Masterclass with Monika Edlinger (limited spots, pre-registration is required HERE) - in German
Facebook and Instagram Basics: Workshop with Peter Robic (limited spots, pre-registration is required HERE) - in German
Business Storytelling Workshop with Juan Guerra (limited spots, pre-registration is required HERE) – in English
10:00 - 11:00 | Startup Fair
Meet, Greet & Coffee with Talent Garden Startups and get to know them and their amazing, innovative ideas and products.
11:00 - 11:30 | Official Opening
11:30 - 12:00 | 365 Days of Talent Garden
12:00 - 13:00 | Panel Discussion "Startup Hub Vienna & Austria's Ecosystem"
13:00 - 14:00 | Lunchbreak
14:00 - 18:00 | Keynotes
Give Changemakers the space to change - Marko Haschej, Moonshot Pirates
Women in Leadership - Mahdis Gharaei, The Female Factor
Innovation Management - Thomas Gabriel, EY
and many more to be announced soon!
18:00 - 19:00 | Dinner & Drinks
from 19:00 | Afterparty
... and much more!