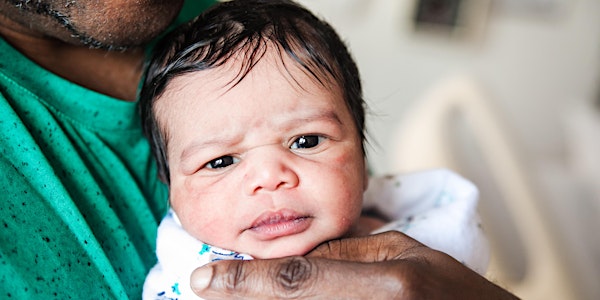 Postpartum Doula Training: Nov 11 & 12, CAPPA
When and where
Location
HMBirth Office 522 Kedzie Street Evanston, IL 60202
Description
CAPPA Postpartum Doula Training in Chicago!
November 11th & 12th, 2020
Want to be inspired and empowered to begin or enhance your perinatal career? Train with the Childbirth and Postpartum Professionals Association, an international certification organization for Doulas, Childbirth Educators, and Lactation Educators. CAPPA trainings are designed to educate and equip the contemporary perinatal professional for a successful career in a fun, supportive, and collaborative environment. Trainings are evidence based and comprehensive, and are designed to appeal to all learning styles. Students will enjoy engaging and interactive instruction, with practical and real-world scenarios. CAPPA instructors have in depth knowledge and follow standardized curriculums to ensure the highest quality training and most comprehensive perinatal education for CAPPA Certification programs. As one of the first and most comprehensive perinatal organizations in the world, CAPPA is respected for its longevity, stability, and its commitment to excellence in both education and unsurpassed student and member support.
The CAPPA Postpartum Doula Training
Ready to become proficient when offering professional postpartum support? Take the first step towards becoming a Certified Postpartum Doula with CAPPA. This eighteen-hour workshop meets the first requirement of your CPD program and prepares you to work through the steps for certification. This course is designed to provide a foundational skill base, knowledge, and perspectives on professional postpartum support for perinatal professionals, as well as providing training for those seeking certification as certified postpartum doulas with CAPPA.
Offering 18 CAPPA Contact Hours. Nursing contact hours potentially available on request.
The CAPPA Postpartum Doula Training Class includes the CAPPA Postpartum Doula Manual, and covers the following topics:
· CAPPA certification and policies
· Practical application of Scope of Practice, ethics, and integrity
· Listening and Communication Skills
· The Postpartum Doula as Educator
· Emotional and Physical Support of the Postpartum Mom
· Postpartum Mood Disorders
· Baby care techniques
· Calming and soothing techniques
· SIDS and Safe Sleep
· Infant Feeding-Choices and Support
· The New Baby and the Family
· Home Organization
· Skills for Special Circumstances
· Grief/Loss Support
· Business development, marketing, and networking to create a successful career
· And much more!
This is the first big step towards your certification as a postpartum doula!
Faculty Contact: Email Heather McCullough CPM, LM, HCHI, PES, CLD, CLE CAPPA Faculty for more details or call 262.909.8720
**Military, Women of Color, and prior students qualify for discounts.
Refund Policy:
• Refund in full if training is canceled by instructor. Once student is registered we count you as attending and purchase and prepare materials for your spot. If a student changes their plan to attend, payment can be used for future training (any training with Heather McCullouth within 1 year of training date, or next scheduled training in the area within 18 months), or transferred to another person. There is a $50 transfer fee to move to another training or to transfer to another person (waived if training doesn't fill and taking the next available option) or training is canceled (no fees apply if training doesn't fill). NO refunds for no-shows, partial attendance, or last-minute cancellations. No certificate given if attendee is not present for 100% of the workshop. Transfers must be requested at least 2 weeks in advance from first date of training, as last minute cancellations will forfeit payment. (This is done to not risk cancelling the training for all other participants if the minimum is not met due to a last minute transfer). Non-refundable travel reservations should not be made until Heather has confirmed the class (usually by two weeks prior to the class start date).
• I understand I should not make non-refundable travel arrangements unless I have received confirmation from CAPPA Faculty that the training is confirmed.
NOTE: Each student must be in attendance during the entirety of the training provided in order to receive a certificate of attendance for this Training Class.