Posting on Purpose with Shelley Baur @ Digital Citizen University

Friday, April 17, 2015 from 11:00 AM to 12:00 PM (CDT)
Event Details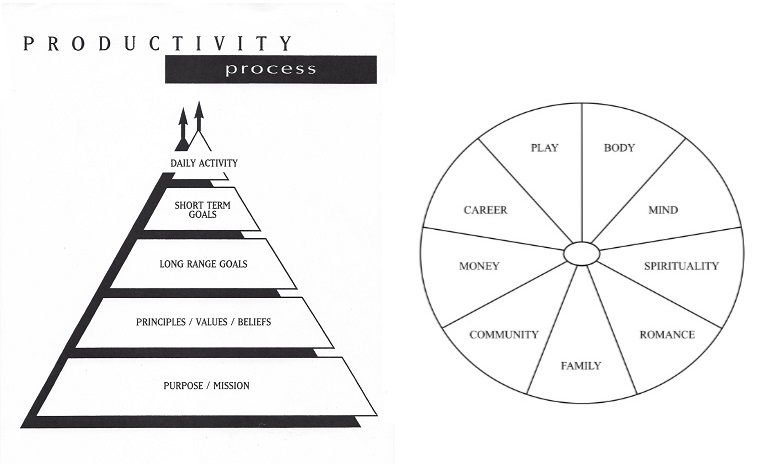 "Posting On Purpose": What does it mean?

Finding your "Why"

Tools for "Posting On Purpose"

Balance Wheel

Productivity Process

Integrity and Alignment

Project the lasting image you want by "Posting On Purpose"
About Shelley Baur
Author of the book Integrity-Based Communications: Using truth to get what you really want (2004) and Integrity-Based Communications: Using Truth To Build High-Trust Relationships (2013), Shelley Page Baur has extensive business experience in marketing, field sales, communications, training, learning and development.
Shelley has designed materials and conducted workshops for all levels of employees, emphasizing personal analysis and skill development. Combining her passion and multiple communications skills, she is passionate about coaching subject matter experts who want to brand themselves by effectively integrating education with marketing communications.
An entrepreneur since 1986, Shelley's independent consulting projects included work for such varied groups as small business owners, Fortune 500 companies, nonprofit organizations and universities. Seminars she developed include Integrity-Based Communications and Living on Purpose: Tools for Building the Life You Really Want. Programs specifically designed for entrepreneurs building sales organizations included interviewing, recruiting and hiring, negotiating, consultative selling techniques, team-building and leadership skills, among other topics. Previously she was VP-Communications for one of the largest security companies in America.
Shelley is a certified facilitator for Brian Tracy's Phoenix Seminar for Maximum Achievement and the Kauffman Foundation Entrepreneurial Education programs, which she has taught at The University of Memphis, Fogelman College of Business & Economics. She is also a certified facilitator for Development Dimensions International (DDI) programs.
A graduate of The University of Memphis (B.A. in psychology), Shelley was a board member and program chair for Leadership Memphis, founding member/past president of the National Association of Women Business Owners (NAWBO) Memphis chapter, past president for Sales & Marketing Executives of Memphis/board member, SME-International. A Distinguished Toastmaster, Shelley has served in sponsoring, mentoring and leadership roles. She currently mentors students at the University of Memphis MILE leadership program, serves in chapter leadership for BNI: Business Network International, and on the Executive Committee of Business Over Coffee International.
Shelley has been honored by Memphis Woman magazine as one of "Fifty Women Who make a Difference," Athena Award recipient as a role model for mentoring and community leadership, and IRIS Award winner for encouraging women entrepreneurs. In 2008, Leadership Memphis honored her with their "Distinguished Alumnus Award."
Married to John Baur, professor of music theory and composition at The University of Memphis, Shelley is equally crazy about her two married "bonus kids" Jim and Christa, who live in Chicago and New York, respectively.

Editorial and Marketing calendar

Holiday Themes

Monthly Themes

Event Focus

Thought Leadership

Engagement of Audience

Digital Diary
About Sherri Henley
Successful entrepreneur, Founder & CEO of Business Over Coffee International (BOCI), Sherri Henley has mastered the art of digital citizenship. In addition to effectively managing one of the world's fastest growing online business networks, Sherri hosts regular radio & television programs on BOCI Radio, BOCI TV and The Sherri Henley Intelligence channel using social media intelligence. Twice named as one of author, Germaine Moody's 50 Favorite People, Mr. Moody says, "Sherri is a collaborative leader by example." Her latest book, The Power of Collaboration in Business, featuring eight contributing authors in addition to herself, is a true testament of her mission to foster connections, collaboration, exposure and business growth. Sherri is also published periodically in several magazines as a social media specialist and teaches her craft through private coaching. 2014 was the launch pad for iShare Agency featuring renowned experts in business. 2015 features newest books; Digital Citizen 101 – Harnessing the Power of Your Audience…and more!
Sherri serves as the program director for the BOCI Professional Boost Program, a mentoring initiative to invest in up & coming professionals and entrepreneurs…and help women in business. As a result of her work to Bring Everyone Together, Gubernatorial and Mayoral Proclamations now proclaim the first Thursday in December annually, "BRINGING EVERYONE TOGETHER DAY."
Sherri contributes to University of Memphis, Fogelman College of Business and Economics among others through periodic speaking, training and development in social media intelligence. Sherri has also received awards for excellence in business from other reputable educational sources.
Sherri's social media expertise will deliver an experience that will motivate and equip her audience to expand their digital influence and develop a global reach. A stand-out among professional women; Whether making money through business coaching or developing people in general.
Organizer
Sherri Henley Intelligence
Sherri Henley Intelligence specializes in Social Media Intelligence and Business Development by conducting private, group, and corporate training as to the "how" and "why" of social media and digital strategy. Sherri Henley Intelligence breaks down the topic into bite-size pieces and offers Do It Yourself training (DIY).
From beginner to advanced training, overviews to in-depth insights, Sherri Henley Intelligence benefits every level of knowledge.
Sherri's self-taught intellect-turned-sought-after professional knowledge on global online interaction catapults you into today's world of local and international reach.