Description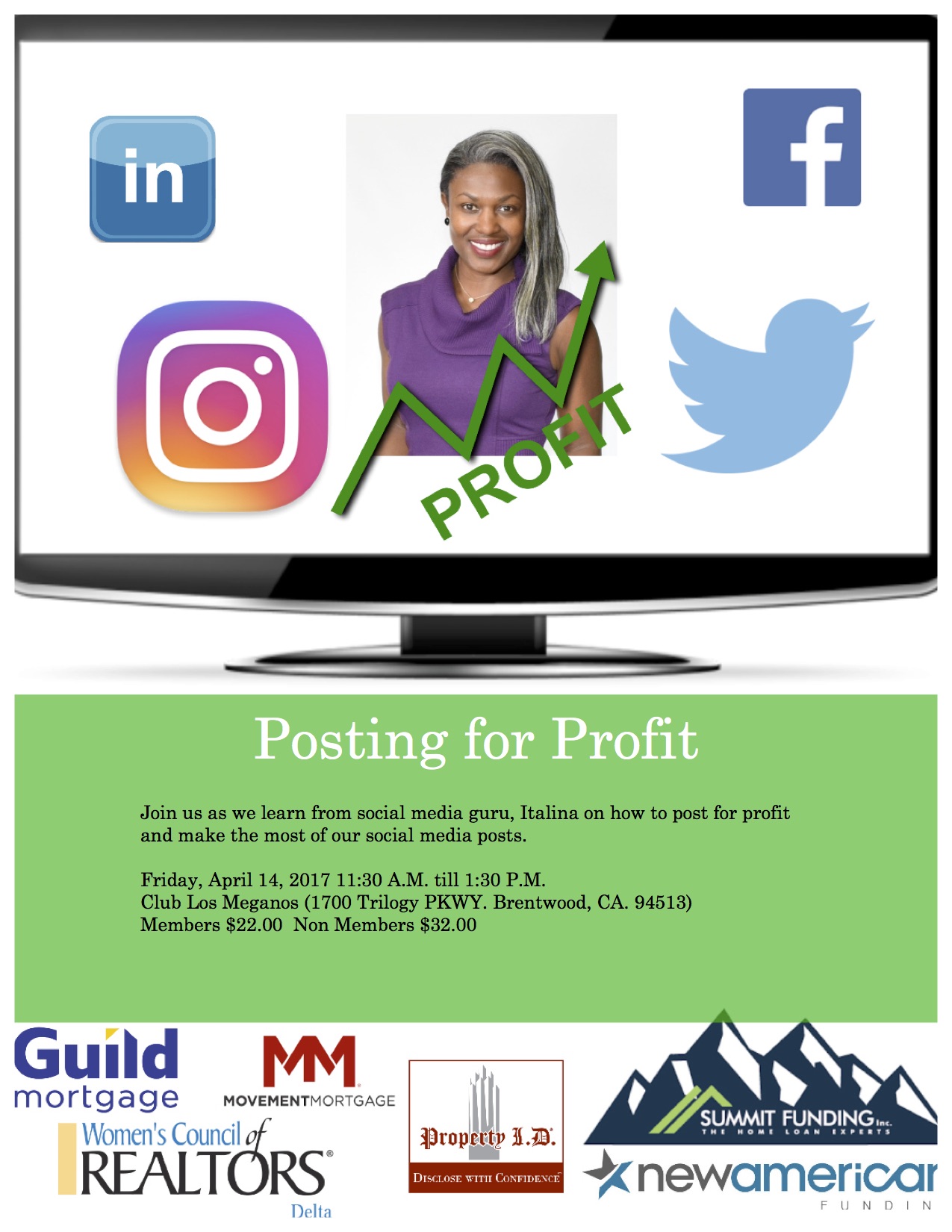 As an online pressence expert & Speaker, Italina helps the real estate community's top REALTORS(R) & lenders upgrad their presence online through Linkedin, Facebook, and Email Newsletters.
Helping small names becom big brands, she helps you get more visiblity online, driving a steady stream of clients to your business.
You should know Italina is trained as an attorney; she has a Juris Doctorate Degree and has a legal background. However, like many recovering attorneys, Italina is no practcing her passion, online brnading & marketing.