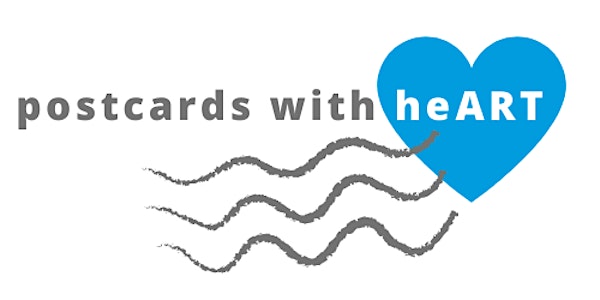 postcards with heART: Messages of Love & Support to Global Refugees
Join the National Postal Museum for a live virtual discussion about the postcards with heART program.
About this event
Join the National Postal Museum as we welcome Jesuit Refugee Service/USA, museum educator Meera Muñoz Pandya, and artists Michelle Chen and MISS CHELOVE to a live virtual discussion of their roles in the postcards with heART project. Created to share hope and kindness to those in refugee camps around the world through the receipt of four specially designed postcards, postcards with heART is an opportunity for museum guests and virtual visitors alike to learn more about the global refugee crisis and how it impacts individuals.
Separately, the work on each postcard depicts a portion of the greater refugee experience--the meaning of home and how that can change, the unique cultural identities people claim and how they blend and connect with those of others around them, and the resulting rich and complete communities that are established as a result. Collectively, these pieces illustrate our shared human experience irrespective of resident status.
Who: Anyone can join!
When: July 28 from 7:00 - 8:00 EDT
Tickets: Registration is required for this free, virtual program. A Zoom link for the online event will be sent to participants 24 hours before the program. Closed captioning will be provided.