Location
The Refinery Creator Space
207 Coxe Avenue
Asheville, NC 28801
An exhibit of small works, created as postcard responses to the life and times of Zelda Fitzgerald continues through the month of April.
About this event
Zelda Fitzgerald was known for her wit, flare for fashion, unbridled desire to live her life on her terms during a time where society preferred women to be accessories. "Excuse me for being so intellectual. I know you would prefer something nice and feminine and affectionate."― Zelda Fitzgerald, Dear Scott, Dearest Zelda: The Love Letters of F. Scott and Zelda Fitzgerald.
Zelda was a gifted writer, painter and dancer.
In the days when letters and postcards were the way one would correspond with friends, we have invited local artists to imagine that they received a postcard from Zelda and this show is their response. Some of those local artists include: Deanna Chilian, Rhonda Davis, Dawn Eareckson, Cheryl Eugenia Barnes, Annie Gustely, Elise Okrend, Debbie Palminteri, Kyley Shurrona and Joyce Thornburg (at this writing).
For five years, Aurora Studio & Gallery has hosted special events highlighting this Fitzgerald as she represents the spirit of an artist. Like the artists who partake in Aurora Studio, her life was affected by trauma; mental health issues and hospitalizations. She persevered, chronicling her life through her art. She persevered until her untimely death on March 10, 1948 during the Highland Hospital Fire.
Aurora Studio & Gallery is a supportive art studio for artists who have been impacted by mental health needs, substance use or being unhoused.
Featured painting by Cheryl Eugenia Barnes.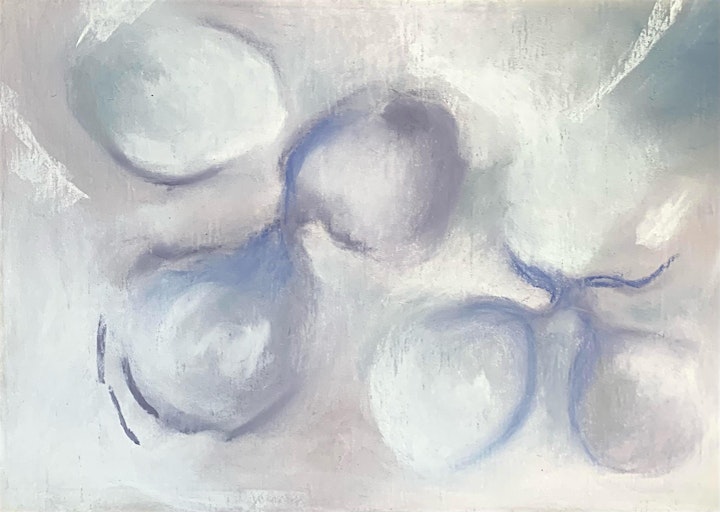 Pastel painting by Elise Okrend.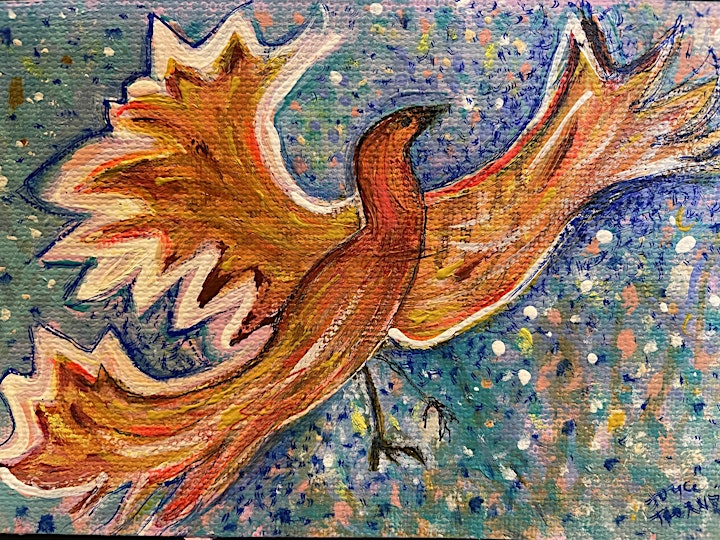 Acrylic painting by Joyce Thornburg