Post Workflow for David Fincher's Gone Girl - Presented by HP + Atomos' 4K...
Event Information
Location
Crossroads School for Arts & Sciences
Sports Complex - Community Room (2nd Floor)
1634 18th Street
Santa Monica, CA 90404
Description
You are invited to attend our next LAPPG meeting featuring:
POST PRODUCTION WORKFLOW FOR GONE GIRL
PRESENTED BY HP

+

A LOOK AT ATOMOS' 4K SHOGUN

on

Wednesday, October 8th, 2014 @ 7pm
David Fincher's latest feature film, Gone Girl employed the most advanced technical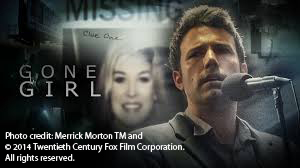 workflows of any film ever produced to date. Gone Girl marks the first 6K real-time review pipeline in any feature film production. Meet Gone Girl post production engineer, Jeff Brue and assistant editor, Tyler Nelson as they discuss the challenges of shooting in 6K on the RED Dragon camera and the streamlined workflow featuring Adobe® Premiere® Pro CC powered by HP Z Workstations with Intel® Xeon® processors and NVIDIA Next-Gen Quadro GPUs.
Jeff Brue is a Technical Consultant specializing in extremely performant studio architecture. Jeff has designed the compute architecture and storage infrastructure of over 40 facilities and productions worldwide. He founded Open Drives in 2011 in order to provide the next generation of storage infrastructure for data centric production. He has designed infrastructure for productions such as Lawless, American Hustle, and House of Cards. His background in Visual Effects and Post Production includes working on over 135 features and 60 commercial productions. Jeff is currently the CTO of Open Drives in Santa Monica.
Tyler Nelson is the assistant editor of 20th Century Fox's Gone Girl directed by David Fincher. He is known for developing cutting edge technical workflows that enable directors to make changes until the very last minute, saving significant dollars in production costs. His previous projects included House of Cards, The Girl with the Dragon Tattoo, The Social Network, and The Curious Case of Benjamin Button. For the past eight years, he has assisted the two-time Academy Award winning editors, Kirk Baxter, ACE and Angus Wall, ACE. He started his career as an assistant editor at Wall's commercial editorial house, Rock Paper Scissors, before moving from commercials to feature films.

And Heather Williams, VP of Sales for Atomos will be here give us a quick look at the latest addition to the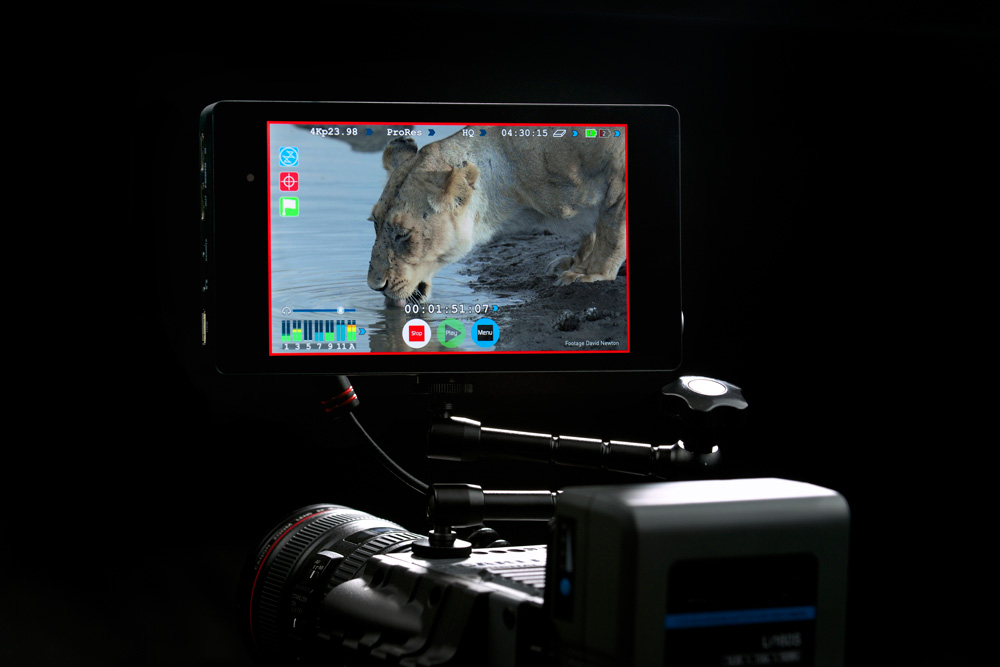 Atomos line of Recorders-Monitors-Playback Decks, the 4K Shogun. Be one of the first in the US to see it fresh from the IBC show in Amsterdam. This product is not only a spectacular monitor with 1920 x 1200 resolution and professional monitor features; the Shogun also has the ability to record 4K from not just SDI cameras like the C500, but from HDMI cameras such as the popular Panasonic GH4 and Sony A7s as well.

As always there will be plenty of time to network, enjoy some coffee and participate in our great giveaway! $5.00 kindly requested at the door will include 1 giveaway ticket.
Location:

@Sports Complex - Community Room (2nd floor)
1634 18th Street
Santa Monica, CA 90404

***Parking lot is on the north side of the Sports Center, at the end of 18th Street; available on a first-come, first-served basis.

(Please do not use Google Maps as it will take you to the wrong location. Click here for the link on MapQuest.)
---

GET IN ON ALL THE UPDATES FOR CREATIVE CLOUD FROM ADOBE
If you aren't lucky enough to attend Adobe MAX 2014 you can get all the updates about the Creative Cloud right here.
Adobe MAX 2014 is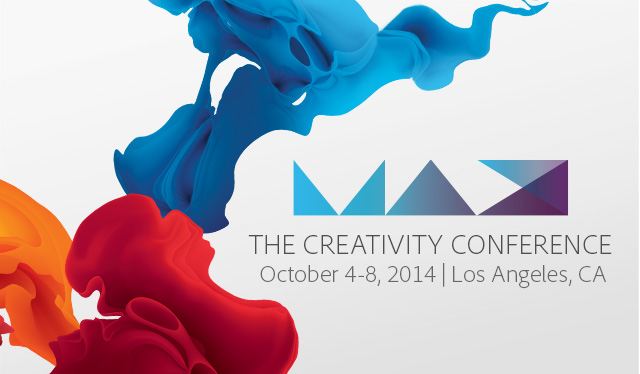 an amazing event from October 4th -8th in Los Angeles where thousands of designers, developers, and business leaders come together to learn new skills, discover the latest technologies, and discuss emerging trends. It's a chance to learn directly from industry and Adobe experts and connect with peers from across industries.
For information on the agenda, speakers, sessions and registration head to:
ADOBE BOOTCAMP - IRVINE, CA OCTOBER 20th - NOVEMBER 2nd

If you are looking for an indepth opportunity than Adobe Bootcamp is for you! This all-inclusive event is designed to provide the most cutting edge certified training courses, as well as certification exams – all in one location at one time! Get trained on all levels of Acrobat, After Effects, Captivate, Dreamweaver, Edge, Illustrator, InDesign, Photoshop, Premiere Pro, and Speedgrade.
Your cost of registration covers:
Course tuition

Adobe certification exam fees**

Airfare (up to $300)

Hotel accommodation (your own private standard room)

Lunch

Evening networking events
Use Code LAPPG10 for a 10% Discount!
To learn more about this amazing event and to register please visit:

---
FROM PRO VIDEO COALITION: REVIEW IZOTOPE RX 4
World Class Noise Reduction Tools
By Woody Woodhall | September 26, 2014
A few years back, audio plug in developer iZotope, changed the landscape of digital audio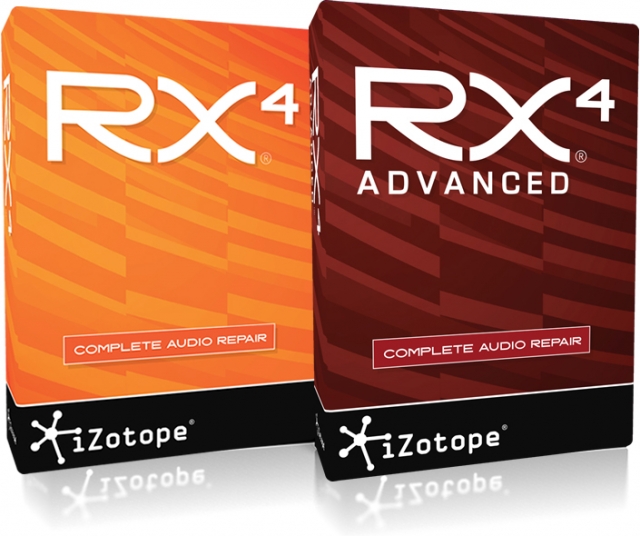 restoration with their groundbreaking software, RX. Several years and several iterations later they've released their latest and greatest restoration bundles yet - RX4 and RX4 Advanced.
Software this useful and comprehensive really only comes along once in a very great while. The conception, design, breadth of processing, sonic clarity and ease of use are simply stunning and all sold at a bargain price. For a supervising sound editor like me, RX is the swiss army knife of digital audio restoration and gets used every day, on every single program that I edit and mix. So many tedious mastering issues can now be vanquished with a click of a button.
A quick synopsis for those of you who are not entirely familiar with this software. (read more...)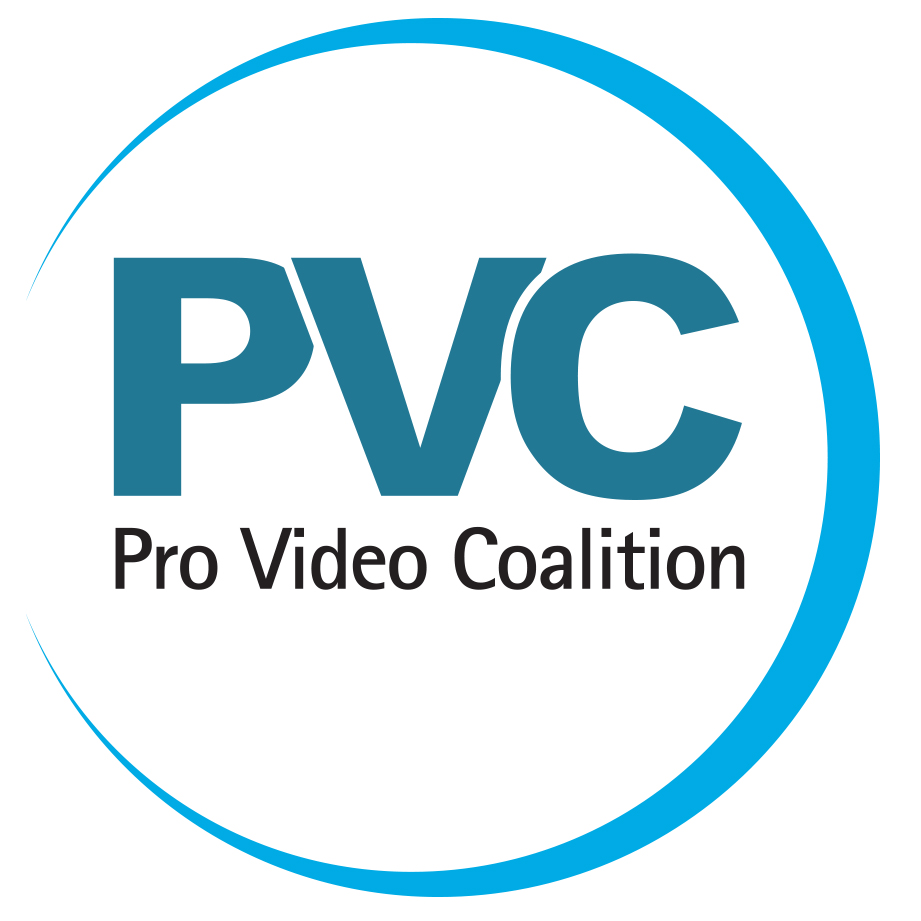 ---
ON LOCATION PREMIERE EVENT - SATURDAY, OCTOBER 11th 2014 AT 7PM
NewFilmmakers LA invites you to attend their 2014 premiere of short films that

highlight the very best of Los Angeles! The Los Angeles Video Project is a community outreach multimedia program that celebrates and enlists LA's remarkable pool of filmmakers. On October 11th they will be screening the 19 finalists and will be awarding prizes worth up to $50,000 including two audience awards. Don't miss this exciting event!

Tickets: General Admission $20 online/ $25 at door
 VIP All-Night Access Pass - $25 online/$30 at the door
For more information and tickets visit: http://newfilmmakersla.com/onlocation/


Location: AT&T Center | Event Entry: 1139 S. Hill St. Los Angeles, CA 90015 
Event Parking: 1133 S. Olive St. Los Angeles CA 90015
---
WIN $150 WORTH OF FOCAL PRESS BOOKS OF YOUR CHOICE
Sign up for the Focal Press Monthly Film & Postproduction eNewsletter and you will be entered for a chance to win $150 worth of books of your choice.

Every month the film and postproduction enewsletter is packed full of new releases, contests and free content delivered directly to your inbox.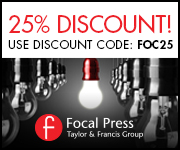 **Don't forget to take advantage of their 25% Discount for LAPPG members!**
---
CHECK OUT NEW WEBSERIES: 5 THINGS WITH MICHAEL KAMMES

LAPPG Member and Presenter Michael Kammes has just launched his new independent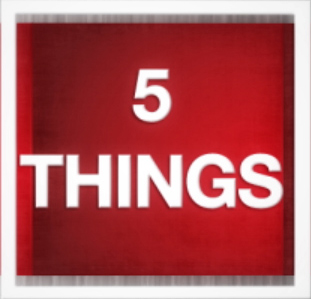 web series, 5 Things dedicated to answering 5 burning tech questions about technologies and workflows in the media creation space. In this first episode, Michael schools us on everything we should know about Adobe Anywhere.
It's worth a watch!

http://5thingsseries.com/


---
LAPPG DISCOUNT FOR SHANE HURLBUT'S ILLUMINATION EXPERIENCE

The Illumination Experience with Shane Hurlbut, A.S.C., is a highly interactive workshop that gives attendees access to Shane's "Lighting playbook." They will learn how to design, develop, enhance, and implement the storytelling process with lighting, utilizing script analysis, storyboard preparation, lighting schematics, and shot lists. The course explains where to place lights, how to determine the quantity and quality of light, how to diffuse, how to use color, how to create depth and separation, and how to block scenes in a way to deliver the greatest emotional impact. The take-away is being able to walk into any location or set and know how to light it with speed, accuracy, organization, and the highest level of artistry. Shane will be traveling throughout the U.S. and Canada from September 14th through November 17th.
The Tour will land in Los Angeles November 15th, 16th (sold out), and 17th.

For more information and to register, visit: http://illumination.mzed.com/
Use code IETLAPPG for $30 off.

---
STREAMING MEDIA WEST HEADS TO HUNTINGTON BEACH



Each year Streaming Media West brings together content owners, viral video creators, online marketers, broadcast professionals, ad agencies, and others to see and hear the latest in online video technology. Be sure you're among them when you network with vendors, consultants, practitioners, and streaming media veterans alike. From the leading experts in the industry to the hottest companies in the business, we've got everything you need in one amazing location.

November 18-19 Huntington Beach, CA
For more information please visit: http://www.streamingmedia.com/Conferences/West2014/


---
STREAMING MEDIA PRODUCER LIVE NOVEMBER 18th & 19th


The Streaming Media Producer Live Conference is a 2-day event designed to bring together independent producers, videographers, corporate videographers, and marketing teams to showcase the many ways to create, use, and monetize online video. The conference includes expert instruction on key video production techniques for both live and on-demand online video and strategies for creating audience-focused online videos that communicate their message dynamically and effectively.

November 18-19 Huntington Beach, CA
For more information please visit: http://producerlive.streamingmedia.com/2014/
---
STAY CONNECTED
Visit our new website: www.lappg.com and keep up-to-date with special member offers, discounts and news.

"Like" our Facebook LAPPG fanpage!
And don't forget to follow us at twitter.com/losangelespost!
---
We graciously thank the following partners for their generosity and support for our monthly meetings. Please visit them:
Adobe, Advantage Video Systems, Art of the Guillotine, Artbeats, Below The Line, Blackmagic Design, BorisFX, Creative Handbook, CrumplePop, Digieffects, Digital Rebellion, Digital Video Expo, FilmTVSound.com, Focal Press, HDSLR Shooter, Hewlett Packard, HollyShorts, Imagineer Systems, Intelligent Assistance, Larry Jordan & Associates, Lynda.com, Moviola, Mercury Production Report, Next|Video Conference + Expo, Noise Industries, Peachpit, Pond5, Post Production Buyers Guide, Pro Sound Effects, Pro Video Coalition, ProductionHUB, Shutterstock, SmartSound, Sound & Picture, Streaming Media Producer Live, Streaming Media West, Take 1 Transcription, Telestream, WestDoc, WoodysSoundAdvice.com.
We look forward to seeing you on Wednesday, October 8th!
Sincerely,

Los Angeles Post Production Group
Please visit www.lappg.com for member offers, book reviews, job listings, industry news and more.
Date and time
Location
Crossroads School for Arts & Sciences
Sports Complex - Community Room (2nd Floor)
1634 18th Street
Santa Monica, CA 90404
Organizer of Post Workflow for David Fincher's Gone Girl - Presented by HP + Atomos' 4K Shogun at October 8th's LAPPG Meeting
The Los Angeles Post Production Group is a professional organization for people with a passion for film, video and the digital media finishing process.

The LAPPG discusses all aspects of post production, from picture and sound editing to color correction, visual effects, codecs, storage and post workflows.

Expert presenters and leading companies come to our monthly meetings and share new technologies, techniques, tools, products and best practices to aid us in telling great stories.
We also provide our members with great offers and discounts as well as opportunities to network and make industry connections.
Membership is free and you need not live in Los Angeles to take advantage of this great resource.
To become a member please email your name and information about yourself to membership@lappg.com.