Post Halloween Apocalypse - Virtual Reality night!

Wednesday, November 5, 2014 from 6:00 PM to 8:30 PM (PST)
Event Details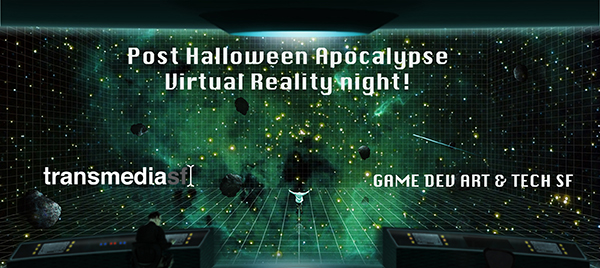 Co-hosted by: 


And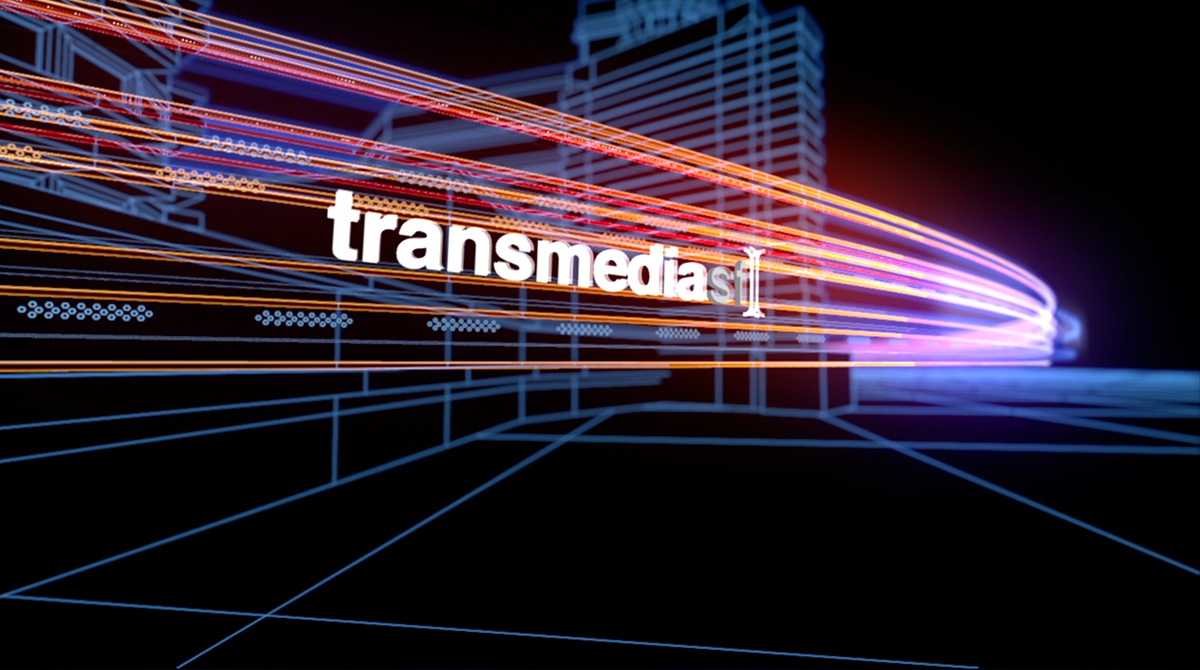 Join us for Drinks, Food, Networking and Discussions.
"Virtual Reality is like mainlining television." - William Gibson

Join us for an evening of virtual reality games , video games, augemented reality and more!!!
We are looking for virtual reality games and demos along with all other indie games!!!
Email us here if you want demo: hello@transmediasf.org
Event outline: 
6:30 - Doors Open

7:00 - 7:10 pm - Introductions

7:10 - 7:40 pm  2-3 presentations 

7:40 - 8:00 pm - panel + QA

 

Karl Krantz is the founder and chief curator of Silicon Valley Virtual Reality (SVVR), and a UX-focused product designer with a life-long passion for virtual reality and virtual worlds.
Previous to SVVR, Karl led Teliris Telepresence Research Labs, an R&D group in a leading telepresence company, where he designed high-end, low-latency enterprise video and collaboration tools for Fortune 500 companies.
In 2012, Karl made the jump from telepresence to virtual reality, and hasn't looked back since. In addition to his efforts to promote and democratize virtual reality through the monthly SVVR Meetups and annual SVVR Conference & Expo, Karl also has several VR related software projects, including VR LaunchPad, a VR desktop environment for the Oculus Rift.

Elizabeth Ruscitto is the Director of Developer Programs & Partnerships at Leap Motion. She conceptualizes and defines strategy for platform partner programs in industries such as VR, Automotive, Healthcare, Gaming and Professional Tools.
Polterghost: A mix of light and dark comedy centered around a lively house of a lonely, dead person who doesn't know why he exists. [Uses the Leap Motion controller]
Nod: the world's first pixel-accurate gesture control ring. Wearing two or more devices enables full body virtual presence in VR.
keySonic: An app that gives you all kinds of cool sounding keyboards for your iPhone/iPad
Looksery: Video Messenger with face tracking and real-time filters that change face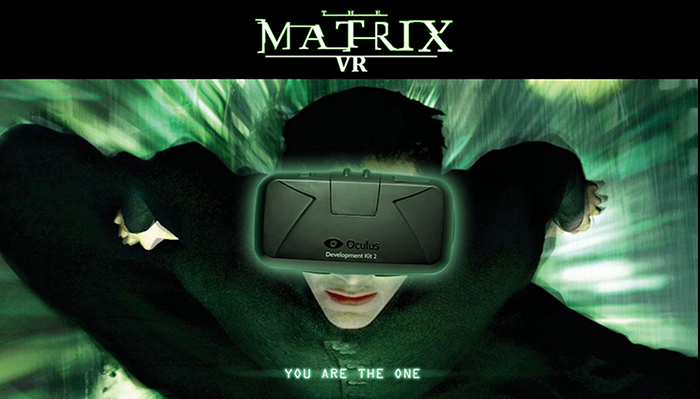 MatrixVR - A VR Fan tribute to the Matrix on Oculus Rift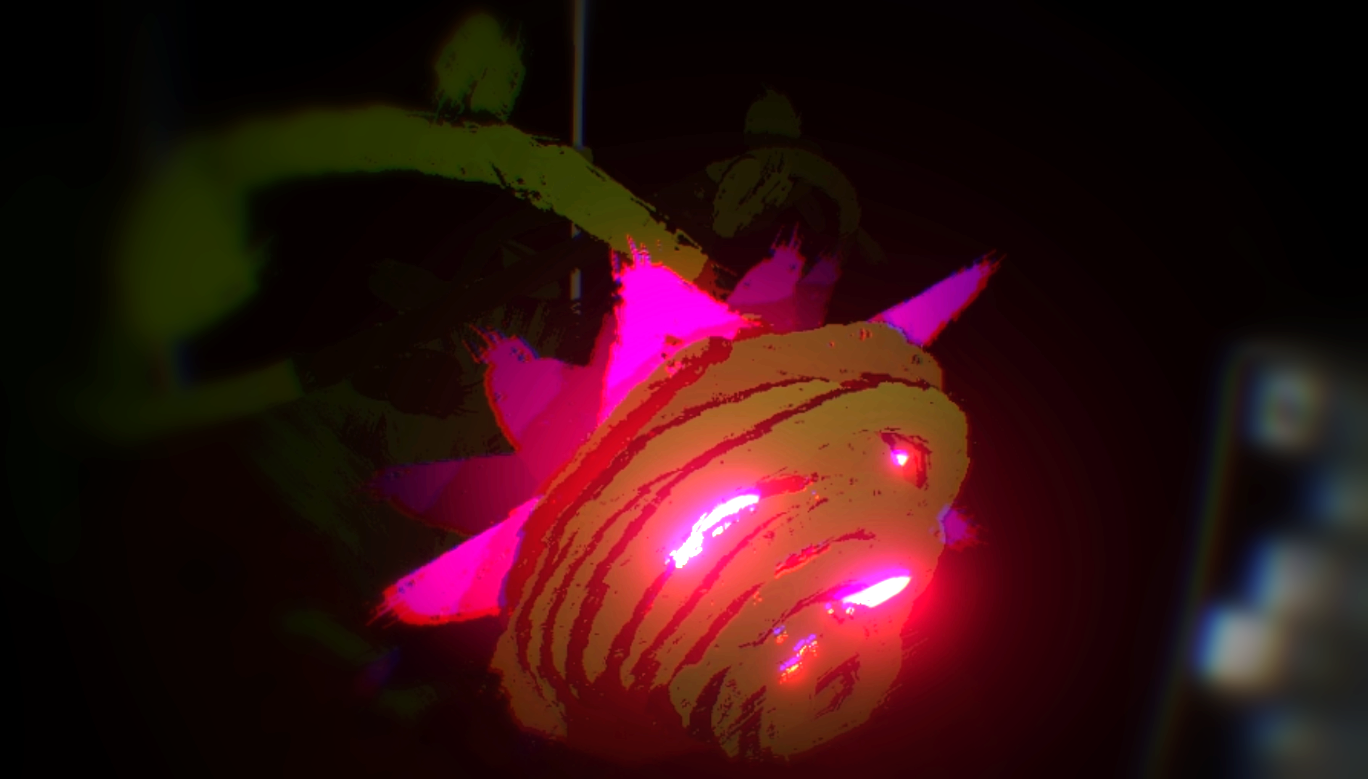 TiltBrush -  Tilt Brush is a Virtual Reality Tool that paints the Space all around you.
Anki DRIVE is a battle-racing game your whole family can enjoy on any floor in your home. Roll out the track, download the app, and command real robot cars in battle. 
Figure of Speech - Cards Against Humanity Reinvented for Mobile
Caardvark - You're not playing with a full deck. - A trick-taking game for people who don't like trick-taking games 
When & Where

Wework 25 Taylor LLC
25 Taylor St
San Francisco, CA 94102


Wednesday, November 5, 2014 from 6:00 PM to 8:30 PM (PST)
Add to my calendar
Organizer
Transmedia SF
Transmedia SF is a network of SF Bay Area media and start-up creatives who come together to develop our own projects, to promote and educate the world about transmedia storytelling, and to make San Francisco a center for transmedia production and education.
Post Halloween Apocalypse - Virtual Reality night!