Post-Graduate Studio: Jay Hendrick - "Joke Workshop"
Description
Post-Graduate Workshop: Jay Hendrick - "Joke Workshop"

Thursday February 9, 5-7pm
Part of the Torpedo Factory Art Center's Second Thursday Art Night (6-9pm)
Workshop is FREE, but RSVPs are encouraged to ensure a space.

Participants are invited to assist in an exploration of both humor and learning with the purpose of finding parallels between humor and art. The workshop will be led by Post Graduate Torpedo Factory Resident, Jay Hendrick and performance artist and comedian, Christine Ferrera.

Participants are invited to share in three prompted activities. The first activity invites contributors to bring their jokes that need work. It might be that the jokes require better phrasing, timing, or delivery. It might be that the jokes lack a punch line or perhaps there is only a punch line.

The second activity is a caption contest with visual prompts. Participants are invited to work together to create funny captions for pictures. Similar to the New Yorker's caption contest.

Finally, participants are invited to caption famous works of art.
About Jay Hendrick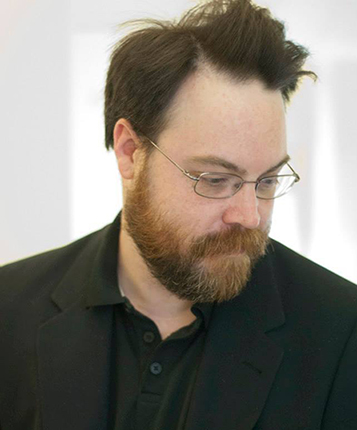 Jay Hendrick (born Lubbock, TX 1977) lives and works in Fairfax, VA. His work has been shown in the USA, England, and Japan. He was featured in New American Painting 106. He received a Bachelors of Applied Studies and Bachelors of Fine Art from Abilene Christian University in Abilene, TX in 2011 and 2012. Hendrick received a Masters of Fine Art from George Mason University in Fairfax, VA in 2015. He teaches at Northern Virginia Community College in Woodbridge, VA.

About Christine Ferrera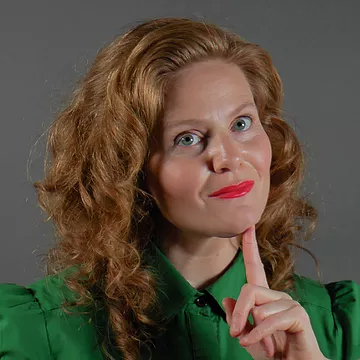 Christine Ferrera is an American triathlete, comedian and mother of eight (goldfish). She performs darkly absurd stand-up in clubs, conference rooms and crawl spaces internationally and has appeared as a peripheral character in several Nora Ephron films in her mind. Ferrera recently self-published a book about her decade-long correspondence with Starbucks Coffee Company titled, Starbux Diary: My 10-year Journey to Caffeinated Enlightenment, which was included in City Paper's Top Ten Baltimore Books of 2015 and described as "Hilariously personal." She has performed at the Pittsburgh Comedy Festival, Cleveland Comedy Festival, Chicago Women's Funny Festival and will be featured on Wham City Comedy's spring tour. She lives and works and eats and prays and loves in Baltimore, USA.
http://www.christineferrera.net

About the Torpedo Factory Art Center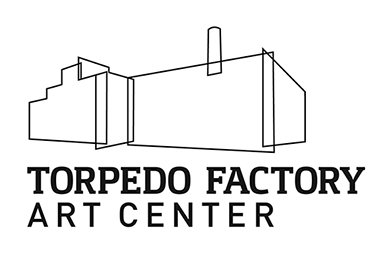 Founded in 1974 in an old munitions plant, the Torpedo Factory Art Center is home to the largest number of publicly accessible working artist studios in the U.S. The organization's mission is to foster connections between artists and the public that ignite the creative spirit. Just south of Washington, D.C., the Torpedo Factory Art Center overlooks the Potomac River in the Old Town section of Alexandria, Va. Each year, more than a half million national and international visitors meet and interact with more than 160 resident artists in 82 working studios and six galleries. The Torpedo Factory Art Center is also home to The Art League School and the Alexandria Archaeology Museum. For more information visit torpedofactory.org or follow the Torpedo Factory Art Center on Twitter, Facebook, and Instagram via @torpedofactory.