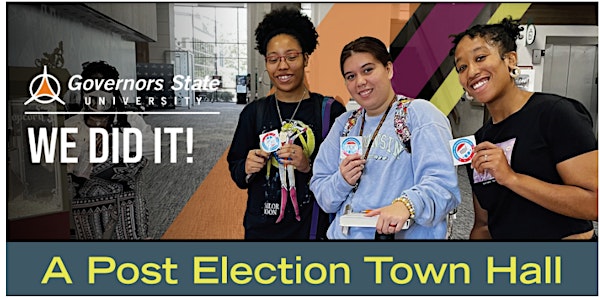 Post Election Town Hall Dinner
A Community and student post-election celebration, to discuss and reflect on the significance of voting and community involvement. Join Us!
When and where
Location
Governors State University 1 University Parkway University Park, IL 60484
About this event
Join the GSU community for dinner and discussion about the college student vote in the mid-term election. What did we learn? What should we do next to engage students and young adults in participating in democracy? Meet the student leaders who helped to GOTV and learn about the power of voting! Win prizes and learn how to get involved in voting advocacy to impact change at GSU and in your local community.