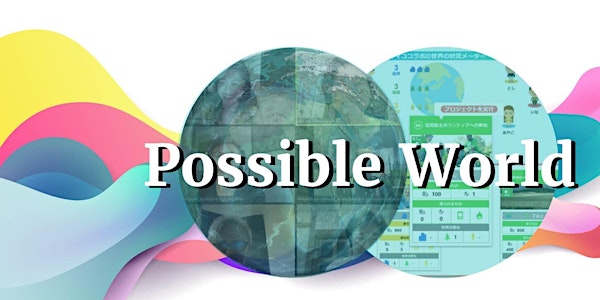 Possible World (Sep#1) - Experience and Discover Possibilities
Possible World is a multiplayer online game to experience various possibilities for the world and for ourselves.
About this event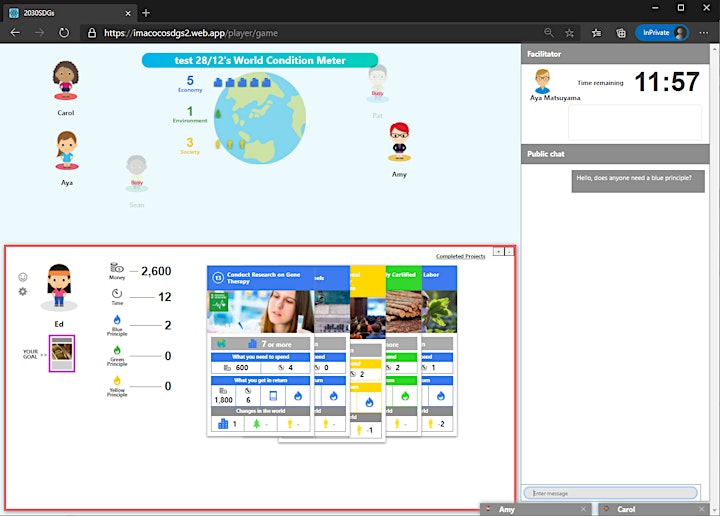 A multiplayer, facilitated online game that simulates taking the "real world" into the future.
This online simulation experience was inspired by the 2030 SDGs Game, - an in-person card game.
What is the Possible World game experience?
It is a tool to discover yourself and to see the possibilities.
In the online game experience, you may be able to uncover what lies underneath your decisions and actions.
The 2020 pandemic has opened the door to many possibitities, and one of them is an online platform in which the game is offered. Similar to the in-person game of 2030 SDGs Game in many ways, this online experience offers new aspects. We would like you to come along to the game experience and to share your discoveries.
The game session takes approximately 3 hours, including instructions, playing time, reflection and breaks.
Here are some responses from people who experienced the game.
"It gave me a chance to see new possibilities of change in the world, starting from myself. It was simultaneously fun and profound!"
"We are possibility, I am possibility. Excited to be standing at the doorway to a new world."
"It's like they say, 'enlightenment cannot be expressed in words...' . Something new and amazing is growing inside me that I can't yet articulate."
What effect does the game have?
Participants often experience a shift in perspective. Most players finish the game feeling excited, connected and ready to take action. Players often ask, "What can I do next to make a difference?"
Who runs the Possible World?
These game events are organised by Imacocollabo, and the workshop will be held by Aya Matsuyama and maybe a mystery facilitator.
Who can come?
You can! Anyone can! Seeing is Believing.
This is an innovative, unique and highly collaborative approach to real-world issues. The more diverse the game participants are, the more representative of the society it becomes.
Requirements
1. Pre-session learning
Please watch the videos provided regarding the game PRIOR to the session.
2. Hardware Requirements
Computers for the game. Tablets or mobile phones may NOT be used for the game, but may be used for Zoom communication as a second device.
Chrome, Edge or Safari browsers - only please.
Reasonably fast and stable network connection for gameplay and communication.
Headset for communication
Version of Zoom: 5.3.0 or later.
3. Familiarities/Skill Requirements
Zoom: How to Rename, Mute, Text chat, View change, Move in/out of breakout rooms
Web Browser: How to adjust the screen size using zoom in/out
IMPORTANT NOTE
If you have technical difficulties to join the game on the day of the event, please contact us and we can discuss how we can proceed from there.
MINIMUM NUMBER OF REGISTRATION
The minimum number of participants/players required to run this event effectively is 9. If fewer than 9 register the event will be cancelled, and you will be informed 48 hours prior.
REFUND POLICY
Notice Period of Cancellation of Cancellation
Greater than 48 hours: 100% Refund of the Individual Registration Fee
Less than 48 hours or Failure to Attend: No refund
If you don't get a registration email after your register and payment, please check your junk mail box first then contact admin.g@imacocollabo.or.jp