plenty of on street parking
About this Event
There was a time in which genuine power was felt erupting from the sonic landscape that is now referred to as "old school" death metal. As with most newly developed forms of art, at its genesis it was filled with a fresh and vibrant energy and was virtually unsaturated by musicians. It was the mighty POSSESSED who initially breathed life into this new and exciting genre. With writing that started in 1982, the first official death metal band created the now classic record "SEVEN CHURCHES" and established the face of the genre permanently. Even DEATH's late guitarist and mastermind Chuck Schuldiner who is sometimes credited with creating the genre, was adamant about the album's influence upon him.
Pestilence is a legendary death metal institution from the Netherlands; innovators that revolutionized death metal, altered what was considered "progressive" and set new standards with every album they ever released, creating a body of work that cemented the group in metal's history.
Seditious, malicious, fiends, the horde of highwaymen ride on! With The Black Moriah's second full-length release, they gear up for a journey of carnage across barren landscapes. "Road Agents of the Blast Furnace" is a never-yielding, all-consuming raid, hell-bent on tormenting every town in its path.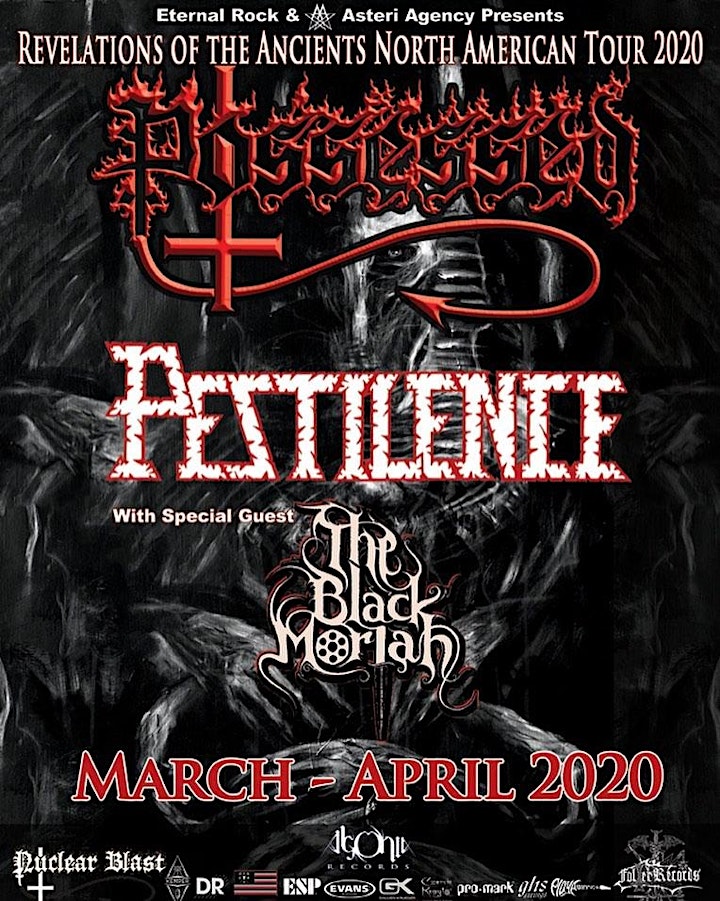 Performers
Date and Time
Location