Posner Center Symposium 2019: Lessons in Collaboration
About this Event
This is not your typical conference:
Symposium 2019 will convene the Posner Center Community, organizational leaders and experts, local and global stakeholders and our partners and supporters to innovate and collaborate through a dynamic full day itinerary. We'll share knowledge from our experiences in the field, recount lessons learned and contribute to the evidence base on best practices, all with an aim toward improving global development work.
With engaging content and provocative meeting protocols, we will present vanguard case studies, powerful research analysis and in-depth dialectics that ignite conversation and provide lasting inspiration.
Evening Reception on Thursday Feb 21st, from 5pm - 7pm at the Posner Center. Appetizers and drinks provided.
Symposium on Friday Feb 22nd, from 8:00am - 5:00pm at the Posner Center. Breakfast, lunch, coffee, tea and snacks provided for the day, and a closing Evening Social to follow.
Read full details at www.posnercenter.org/symposium-2019
Joining us from out of town? Symposium 2019 lodging is provided by The Source Hotel.
Cancellations
All cancellations and requests for refunds must be submitted in writing to the Posner Center via email to info@posnercenter.org
Refund requests received by Friday, February 8th, 2019, 11:59pm will receive a full refund minus a $10 administrative fee. There are no refunds after February 8th, 2019 or for no-shows.
Refunds will be processed within 30 days after the event. Substitutions are encouraged or you may also wish to donate your registration fee. Just let us know!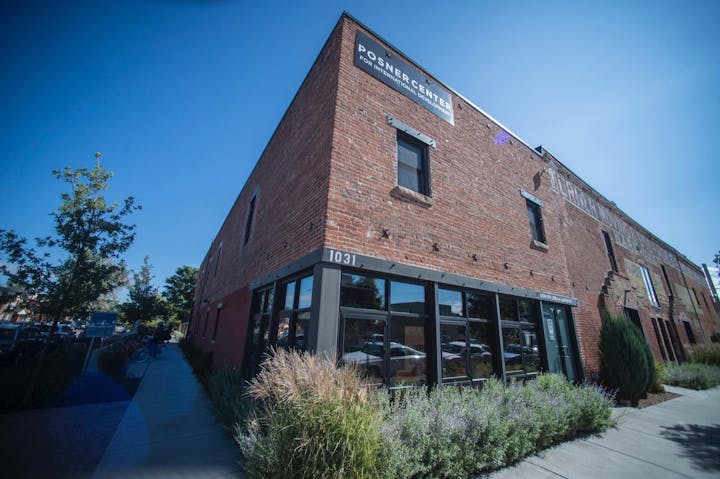 About The Posner Center:
The Posner Center for International Development convenes, connects and catalyzes the global development community to collaborate for greater impact.
There are countless organizations working tirelessly to find lasting solutions to global poverty. They share similar goals and challenges, even working in the same geographies and sectors, but most operate in complete isolation from one another.
The Posner Center challenges this norm.
We believe that by nurturing and harnessing the power of collaboration, we can have a transformational impact on global development.