Description
How does a $ex-positive organization celebrate their birthday?
By being super $exy, of course!
Let's get $exy for a cause
Regular admission is $20 advance purchase and $25 at the door.
Sexy surprises await you around every corner as you wander from one area of the Hotel to another enjoying unique experiences in adult theme rooms which are open to all throughout the night. Wear your sexiest costume or outfit. Toplessness is okay by us! Dance the night away with two Portland powerhouse DJs, DJ Manoj, and DJ Sappho.
Neon Body Painting ~ Sensation Tastings ~ Art ~ Booty Shaking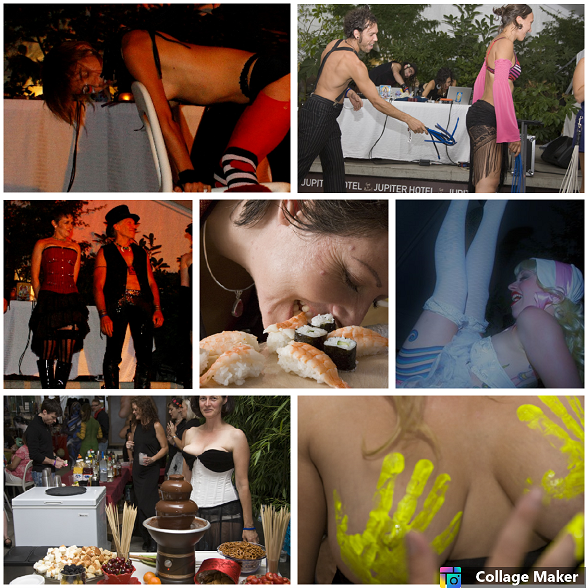 Why go home at the end of the party when you can spend the night overlooking the action from your own party room at the Jupiter Hotel? Be a Party Patron and receive two VIP passes and the keys to your own room for the night - to retreat to or to invite some special someones.
---
We just can't decide which of these beautiful beings is more sex positive, so we invited them all to come join us on September 20th:
Cody James - Tailoring a drag dance performance just for us. Thank you, Cody!

Dee Lyrium - treating us all to a BDSM and Kink inspired Drag performance and Vogueing
David D Daniel - part of Portland's Ripped City Male Revue, Cloud City Circus, Whoopee Sex Positive Variety Show, and Dr. Jack's Old Timey Medicine Show. He's bringing a classic fairytale villain, Maleficent, to life on stage.
Mx. Zeloszelos Marchandt - a kick-ass queer and transgender activist bringing it every day and every way, is coming to the party with a performance piece sure to inspire.
Phil Illy - is in love with hooping. We love having Phil as a hooping SPP member. See him in his mastery on Sept 20th.
Boonanah Maca - Whatever is most alive that night will show up in a live painting by this talented SPP member to be auctioned off to one lucky party goer
What's a party without music to get up and dance to?
Sappho and Manoj will both be in the mix, taking us unto the late night
Our Consent Ambassadors will be hard to miss dressed in full body suits of all rainbow colors, reaching out to everyone about how to ask for consensual touch.
So much going on in so many places during the party . . . come early and stay late so you don't miss anyone or anything all night long.
---
Care, Consent, and Confidentiality are Cornerstones of Sex-Positivity
All this deliciousness is only possible when we all agree to care for ourselves and each other, practice impeccable boundaries for ourselves and respect each other's, and observe strict confidentiality rules. All guests will attend a five-minute orientation upon arrival and will agree to our code of conduct. If this is not for you, read no further. Also, we will not allow excessive drug or alcohol consumption. CONSENT IS SEXY! DM's and Consent Ambassadors will be in force to make sure everyone is as comfortable as possible.

This is a safe space for all genders, orientations, lifestyles, races, abilities, and religions to come together.
---
SCHEDULE:
6:30 pm Room guests, and Sponsor and Patron Pass holders will enjoy cocktails and snacks while mingling with performers and event organizers
7:30 pm General admission. While our famous Naked Sushi Buffet is going on in the DreamBox (ticket sold separately or included in Sponsor and Patron passes) other guests can enjoy drinks and bento boxes as they get to make new friends or visit our theme rooms. Of course, you can eat your sushi off a plate if you prefer to just be a voyeur.

9:00 pm is the start of the party. Don't miss the super-sensual, sexy performers of every stripe, followed by the most sensual DJ dancing ever.
DJ Manoj and DJ Sappho will take turns taking us into the morning hours
Doors close at 1:00 am
SexPositive Portland is a member/volunteer organization that seeks to change the world by making it a more connected, loving, open-minded, and sexy place. In-person classes, parties, retreats, symposiums, performance art, and online communities are all a part of our arsenal. SPP, as it's affectionately called, spawned SPLA, then SPLondon, thus SexPositive World was born. Fifteen chapters (in five countries) later, we're bigger and better than ever.

All profits go to SexPositive World, a 501c3 Educational Organization
---
Join us for our famous Naked Sushi Buffet!
One of each, a man, woman, and a non-binary person will serve as platters, so take your pick or enjoy all three!
Dinner sold separately. Also, sushi bento boxes available. Please pre-purchase here so we can make sure we have enough.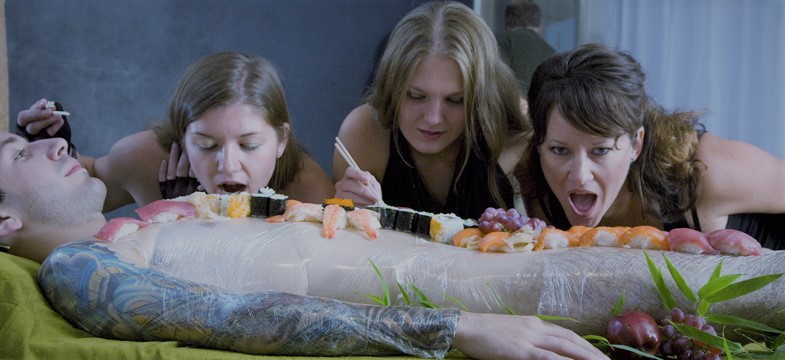 Special pricing on rooms for our guests
The hotel is holding 30 rooms for us at the super sexy low price of $149 plus tax. Don't miss this great deal, normal pricing can be upwards of $200 per night! Call the Jupiter Hotel (503) 230-9200 and ask to book one of the Sex Positive 10th Anniversary rooms while they last.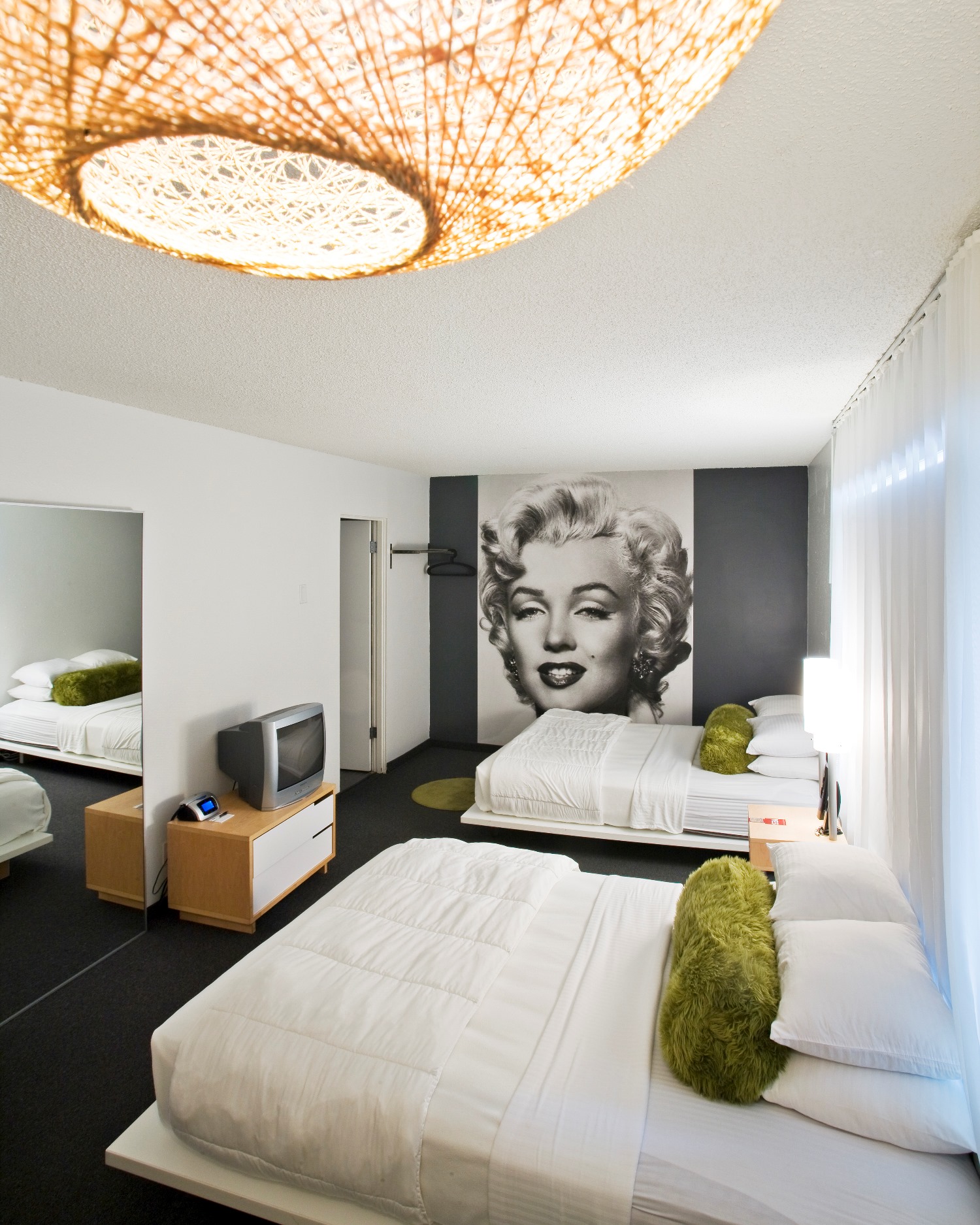 Guests may also email sales@jupiterhotel.com in order to book a room.
Volunteers are needed- please message us if you would like to volunteer
Some free and discount tickets are available for those in need. Please ask
---
You don't have to get a room to enjoy our theme rooms, open to all and one of the very best parts of the party:
Zen Den - Sex isn't always loud and wild. We all need a place to find our Zen. Enter this room filled with massage tables to find your own special form of dreamy peace any time throughout the night.
Pain Palace - Wander in for some sensation tastings and straight talk about negotiations and consent in BDSM and Kink
Tantra Temple - Come for the eye gazing & breathing practices, stay for the 6-way hug incorporating breath and rhythm and other tantric exercises.

Cuddle Parlor - How can we cuddle each other? Come count the ways and maybe find some ways you never thought of.
Rainbow Room - Our queer/rainbow subgroup within SPP welcomes everyone to an adult recess themed room with inclusion and consent games with a big dose of silly and play.
Petting Zoo - We're having an apparatus built that is a tall cylinder cage just right-sized for one human. Any human can be in the cage for 3-5 minutes, then released. State your boundaries and desires and let the petting zoo host invite spectators to "pet" you while checking in the whole time that everyone's boundaries are being honored.
We are all at our best when released to express our sexiest self in a place where desires and healthy boundaries are celebrated. Come celebrate in all these sexy ways at the Positively Sexy 10 Year Anniversary!
---
Our Sponsors:
Wicked Sensual Care Products www.wicked.com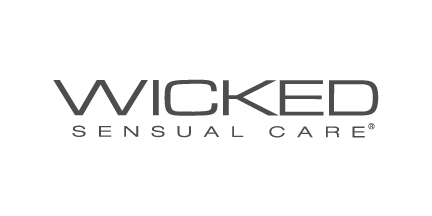 Dance Naked Productions - Sex-Positive Theater Company www.dancenakedproductions.com
Join ordinary people sharing their erotic stories, poetry, and insights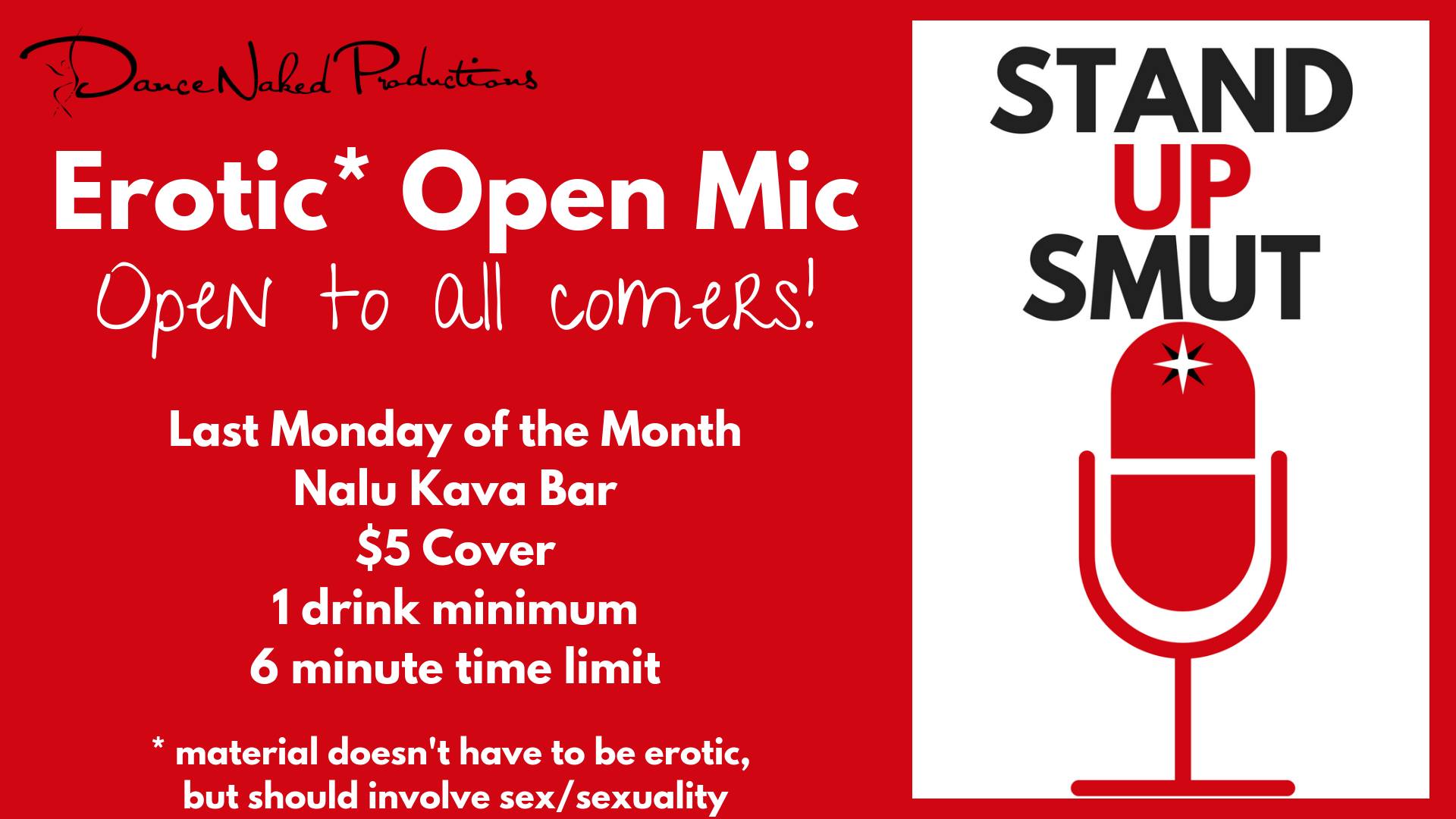 The Velvet Rope is the longest-running on-site social club in Portland, Oregon. Located at 3533 SE Cesar E. Chavez Blvd, the members-only club is tucked away in a quiet and unassuming location. 10,000 square feet of play space and comfort await you at TVR

www.schooloftemplearts.org
International School of Temple Arts (ISTA) is changing lives all over the world. Check out the amazing work they do