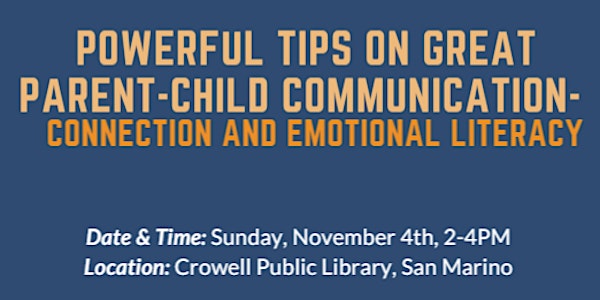 Positive Parenting Conference: Great Parent-Child Communication: Connection...
Location
Crowell Public Library
1890 Huntington Drive
San Marino, CA 91108
Description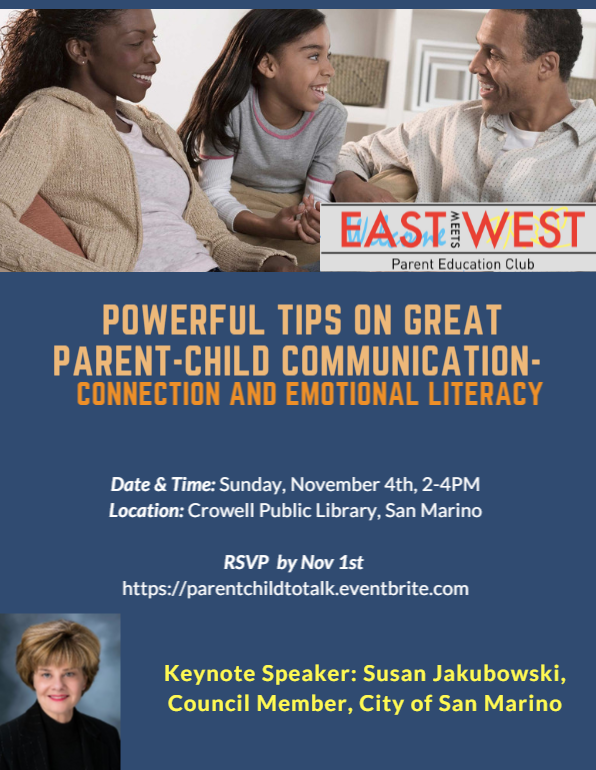 Our keynote speaker, Mrs. Susan Jakubowski, an experienced parent and city council woman (San Marino), will present many practical tips on parent-child (little ones to teens) open communication... Susan will employ many case studies she has worked on to help parents and educators... Don't miss out this rare opportunity to meet our speaker and many other dynamic parents. Be ready for small group discussions and sharing. It is also a fun and an exciting party!!
*** Light refreshments and drinks will be served :)
*** Free childcare & activities available. Please RSVP here with the number of your children and their ages.
*** We appreciate $5 donation per attentee to make a special gift to the speaker & childcare teacher. But it is not required.
For more information about East Meets West Parent Education Club, please vist our website www.emwpec.org