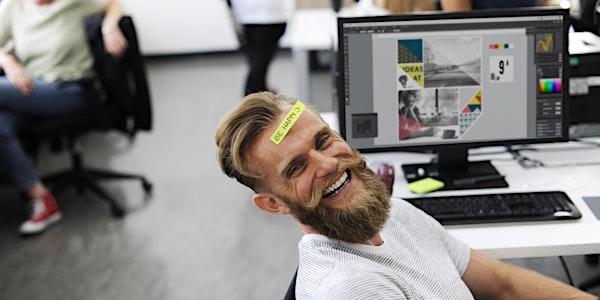 Positive Business | How to Cultivate a more Human Work Environment
When and where
Location
Sales Innovation School Calle de Serrano,43 Planta 6 Madrid, Comunidad de Madrid 28001
Refund Policy
Refunds up to 7 days before event
Description
Start 2018

with Cultivating your Why
@Positive Business Lab
If you are willing to start the year invigorating your team or your own motivation, join us at Sales Innovation School for a series of workshops and dialogues on Cultivating your Why, by Positive Business Lab.
On January 31st we invite you to the opening of the interactive series on How to Cultivate more Human Work Environment.
We will start the exploration of what it means to be a human, when humans were really human (if ever) and how can we project this in our working spaces.
As humans, we spend an average of 90.000 hours of our lives dedicated to the work. What is the future of work and how can we make the most to not dehumanize ourselves in the upcoming scenarios?
We believe it is about finding a higher purpose and embracing the kind and collaborative environments.
Besides a debate designed to embrace empathy through cultivating kind relationships and co-creating more human organizations, we will put our hands on and start exploring our personal purpose with Personal Purpose Model Canvas©.
---
About the series Cultivating your Why:
From the personal perspective, we will explore the connection of your personal interests and passions with your purpose. What purpose means for your success is answered during a series of lectures and workshops that will inspire entrepreneurs, managers and employees to develop their own sense of meaning and how to bring that to their ventures.
Once an established company starts questioning how to be more successful and impactful in an uncertain world, we will discuss the value of being purposeful. How doing good leverages your profits and leaves a sense of accomplished legacy behind.
In addition, we tackle the most challenging part for a business to thrive: how to motivate and engage your employees. Through activities that can be incorporated into your company and with your teams, we will help you to cultivate a positive culture and a kind environment to booster efficiency and satisfied collaborators.
Next topics include positive impact making profitable companies, technology and humanity and much more.