Description
You are invited to join the Center for Social Enterprise Development (CSED) for a celebration of Central Ohio's advancements in the social enterprise arena. At this event, CSED will release its second annual report, The State of the Social Enterprise, an in-depth analysis of entrepreneurial activities and opportunities.

CSED President and CEO Allen Proctor will share key findings and attendees will be given advanced access to the full report.

You will also hear first-hand accounts of local social enterprises currently in progress, as well as funding partners' perspectives on significant developments. Participants will be challenged to consider how to continue the momentum of this mission-driven movement to further benefit the communities you serve.

This event is free to attend and light refreshments will be provided. Networking and refreshments will begin at 5:00 pm, and the program will begin at 6:00 pm. Registration is required as seating is limited. Parking for this event is available behind the Columbus Museum of Art, the SafeAuto parking lot, and there is also ample street meter parking in the area.

This year's Positioned to Prosper event is generously sponsored by: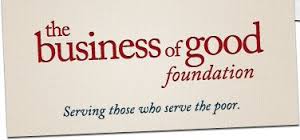 The Center for Social Enterprise Development would also like to thank AEP, for making this year's annual report, The State of the Social Enterprise, possible.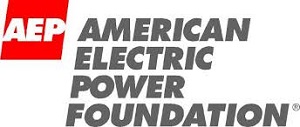 Organizer of Positioned to Prosper 2016: The State of Social Enterprise in Central Ohio
Social enterprise (n.):  an organization that applies commercial strategies to maximize improvements in human and environmental well-being, rather than maximizing profits for shareholders. Social enterprises can be structure as a for-profit or non-profit and may take a number of legal forms, including but not limited to co-operative, benefit corporation, low-profit limited liability company (L3C), LLC, or a subsidiary of an existing company.

SocialVentures (formerly the Center for Social Enterprise Development) was founded in June 2014 and received its 501(c)(3) designation in November 2014. SocialVentures advances remarkably good businesses—businesses that intentionally integrate social impact as a non-negotiable component of their business model. SocialVentures supports these nonprofit and for-profit businesses so that the entrepreneurs, consumers and beneficiaries of their mission-driven endeavors are all better positioned to prosper. From our workshops and accelerator initiatives to our community engagement efforts, SocialVentures advocates for, develops, and funds businesses that solve social problems in our community.

Founder: Allen J. Proctor