About this Event
David Tenorio will share his personal techniques for drawing heads using one of his favorite tools, the Pilot Parallel Pen. He will show different work-flows for drawing the head based on time, location and the person you're drawing as well as ways to push expression in your drawings.
This 3 hour workshop will cover such topics as:
Beginner and advanced tips for drawing the head
How do we observe quickly? Seeing what's most important
Unique techniques in using the Pilot Parallel Pen, including wet-media techniques
Workflows for creating mixed-media portraits and how to draw outside and at home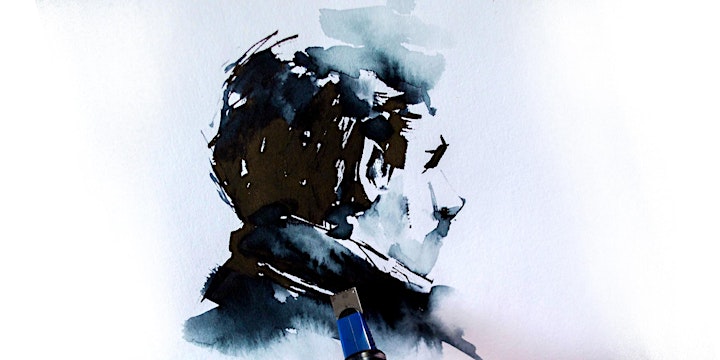 For both beginners and seasoned veterans, this workshop will provide instruction that spans all abilities and skill levels. The workshop will begin with a detailed lecture covering the basics of drawing the head and tool techniques for the Pilot Parallel Pen, followed by a series of exercises and demonstrations on drawing the head, concluding with a Q&A segment at the end of the session.
Each workshop participant will receive a drawing kit valued at $37.00 containing all of David's hand-picked materials including a Pilot Parallel Pen. The cost of this kit is included in your class fee!
We hope to see you there!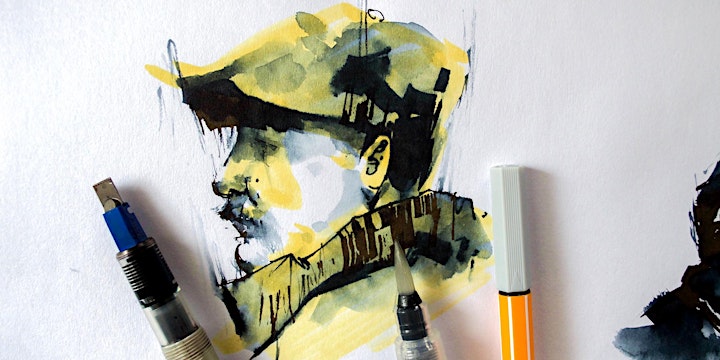 FAQs:
Is there a minimum age requirement for this event?
This workshop is recommended for adults 18+. Although this workshop appeals to all skill levels, it is currently not designed for young children/adolescents.
What can I bring into the event?
SUPPLIES: Although participants will receive all the drawing materials necessary to work with, you are encouraged to bring any sketchbooks/drawing materials you currently sketch with. This workshop is primarily designed for drawing, but you are also encouraged to bring watercolor/ink supplies if that is your preferred medium. We ask at this time that participants not bring any oil paint/solvents.
SNACKS/DRINKS: Small snacks and water are acceptable in the workshop space, we ask that participants bring smaller items in order to keep space in clean in the area.
How can I contact the organizer with any questions?
ARCH Supplies can be reached via email at info@archsupplies.com. David can be reached via email at drawcumentary@gmail.com
About the Artist: David Tenorio is a local Bay Area artist who has been an art instructor for over 15 years. He has taught classes and workshops across the country specializing in figure drawing, urban sketching, drawing fundamentals and more. David has taught with Bay Area institutions including Creative Bug, the Conservatory of Flowers and the Dogpatch Center for the Arts. David is currently an art mentor to students at Pixar, the SF Film Institute and SOTA. Examples of his work can be seen at www.drawcumentary.com