Description
The Portland Green Building Slam is a fun, educational event. It features ten fast-paced, mind-blowing talks about remarkable and innovative green building projects. Get ready to be inspired by high performance, sustainable building projects, as ten green builders present innovative, high performance building projects in 10-minute segments. Join us for great appetizers, drinks and good company at this final, wrap-up celebration for Portland's Sustainable Building Week, October 8-14, 2018. Tickets to this event are on sale now. Space is limited so plan to get your tickets early.
Presentations about innovative and sustainable building concepts will be made by:
Scott Kosmecki of Hinge-Build Group
Alex Boetzel of Green Hammer
Dylan Lamar, Cultivate
Eric Corey Freed, Morrison Hershfield
Mark Lakeman, Communitecture
David Shirley, New Energy Works
Jeff Frost, Brightworks Sustainability
Mark Fretz, Institute for Health in the Built Environment
David Donaldson, Waterleaf Architects
Taylor Cabot, Path Architecture
Produced by the Northwest EcoBuilding Guild in partnership with Passive House NW and our sponsors:

Presenting sponsor: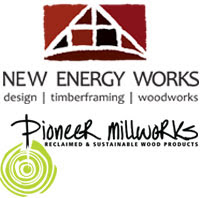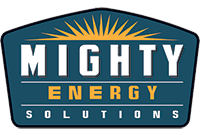 Organizer of Portland Green Building Slam
The Northwest Ecobuilding Guild/Portland Chapter (http://www.ecobuilding.org/green-building)
is committed to serving as a resource for professionals, officials, and the public. Our members demonstrate how we address change in our environment with innovative building practices. We adopt new technologies, safer and more efficient materials, and share our experiences with one another. Join today (https://nwebg.memberclicks.net/membership) and champion the new era of building as a member of the Guild.