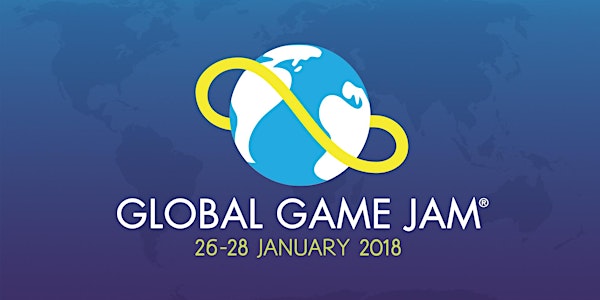 Portland Global Game Jam® 2018 (hosted by PIGSquad)
When and where
Location
The Art Institute of Portland 1122 Northwest Davis Street, Room 263 Portland, OR 97209
Refund Policy
Refunds up to 30 days before event
Description


The Portland Indie Game Squad Global Game Jam 2018 site is currently sold out.

Read below for details about how to participate without a ticket.

Please sign up for the waitlist if you want to attend - a ticket may release, and you'll provide us with data that allows us to provide the right amount of space for our next jam!
_____

To hold your place at the jam, sign up for a ticket via this Eventbrite listing! Tickets go on sale Thursday, December 14th at 10am. This Eventbrite site has a waitlist - if you cannot register for a ticket due to tickets being sold out, please sign up for the waitlist, read more below about participating remotely, or apply for our diversity scholarship linked below.
"The Global Game Jam (GGJ) is the world's largest game jam event (game creation) taking place around the world at physical locations. Think of it as a hackathon focused on game development."
Global Game Jam gives us an opportunity to develop games amongst friends and new acquaintances in 48 hours with the Portland Indie Game Squad!
General Details:
We will begin on Friday evening at the Art Institute of Portland with a keynote, icebreakers, idea generating activities, and team forming (approx. 1-2 hours). After jammers are satisfied with their ideas and teams, they will work on their games until Sunday evening at around 8pm. To support a fun, inspiring environment, jammers are welcome to stay on site (48 hour access) at the Art Institute for the entire weekend.
This event will operate in an inclusive, discrimination-free environment with no tolerance for abuse or harassment. Please refer to our Code of Conduct for more information on our policies.


Participants must be 18 or older to participate unless accompanied by an adult. For more details, please contact us.

Some participants choose not to form teams beforehand, and use GGJ to inspire new relationships via the icebreakers at the beginning of the 48 hour period. Other enjoy working with people they already know or alone, and that's okay!

We will not have dedicated sleeping spaces. Some equipment will be provided, though jammers are responsible for their own overall health, wellness, and other needs (which will be supported via suggested breaks, mealtimes, etc.). Equipment includes Computers w/Unity, UDK, Adobe Suite, Maya/Max, Office Suite, Power Strips & Extension Cables.

Updates regarding on-location snacks and other logistics will be added to this and other event listings soon.

Check back on PIGSquad.com/events or our social channels to learn more about events leading up to the jam!
Ticket & Registration Details:
Jammers are considered officially registered when they have a ticket via this Eventbrite site. Global Game Jam website registration will occur the week leading up to the jam. We have room for 115 jammers.

This year, tickets are $10 to cover costs for food, giveaways, scholarships, streaming, and the organizing team. Having a ticket guarantees your space at the jam, including full meals through the weekend.


Our Diversity Scholarship is open as of Monday, December 18th, allowing people in minority groups to apply for a free ticket. The application will close on end-of-day Tuesday, December 26th.

If tickets sell out, we will keep a waitlist and notify waitlisters of available tickets as they free up.

Refunds for tickets are available until end-of-day Tuesday, December 26th.
Participating Remotely:
You do not need a ticket to participate remotely or visit the jam site. Remote jammers or visitors are welcome to come on-site for the opening ceremonies on the Friday evening of the event. Throughout the event, we reserve the right to send remote participants or visitors home if they do not hold tickets. Remote jammers or visitors will not have access to event catering.
Sharing Your Game & Showcase Event:
We will be holding a showcase event and welcoming all jammers to set their games up to play on Monday, February 12th - save the date! More details will be emailed to ticket holders at a later date and discussed on site at the jam. We will also be hosting Twitch streaming interviews on the Global Game Jam and PIGSquad Twitch channels over the course of the weekend event.
For More Details...
If you have any additional questions, comments, or suggestions, please visit the Global Game Jam website. If your question is not answered, you are welcome to contact us on our website or through this Eventbrite posting!
Sponsorship opportunities are available! Please email corey at pigsquad dot com for info.