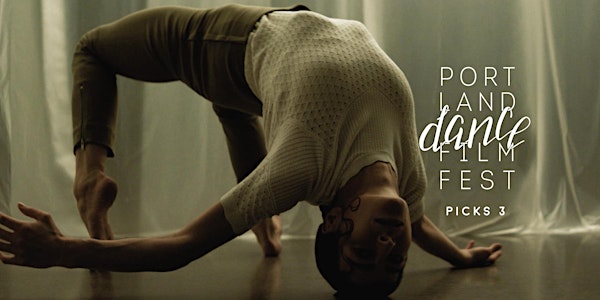 Portland Dance Film Fest 2022 : Picks 3
Picks 3 shares 12 films that remind our body-mind's design to feel ten thousand sensations in a day and to make meaning from them.
When and where
Location
Portland Art Museum 1219 Southwest Park Avenue Portland, OR 97205
Refund Policy
Contact the organizer to request a refund.
Eventbrite's fee is nonrefundable.
About this event
Ending our 2022 festival are 12 films that give us far-ranging commentary on this human experience. With films from Spain, Sweden, Egypt, China, Australia, the UK, Poland, France, and the US, the journey of Picks 3 is difficult to nudge into category. There is a sense of boarding a train, settling into the observation car, and gliding through 12 different terrains and scapes, each vivid, each true, each a reminder of our body-mind's design to feel ten thousand sensations in a day and to make meaning from them.
1. A Body Is (Spain)
Antonio José Martínez Palacios was going to be the biggest Spanish musician of the 20th Century. Unfortunately, he was incarcerated and executed without a trial at the age of 33, at the beginning of the Spanish Civil War, with an unfinished vast body of work.
Marco Flores Dance Company and I try to pay him tribute by revisiting and rethinking his music.
"Contemporary art is not better nor worse than any previous art. It's the one we need."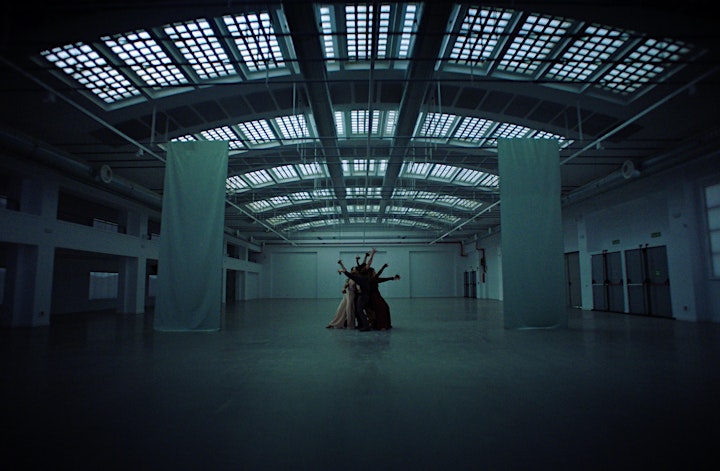 2. SHE (Sweden)
SHE is a cinematic adaptation of a solo dance performance with the same name. The original performance work was created and performed by Dorotea Saykaly and premiered at 5éme Salle at Place des Arts in Montréal, Quebec in 2019.
Inspired by The Passion According to G.H. by Clarice Lispector, the solo revolved around identity and doubt.
Manifested through movement, distortion and an interview with a phantom interrogator, the original work proposed looking at a questioning body through a female lens.
3. Folds of Wind (Egypt)
A transformative journey expressing the process of navigating emotions mirrored in the forming and reshaping of white desert clusters.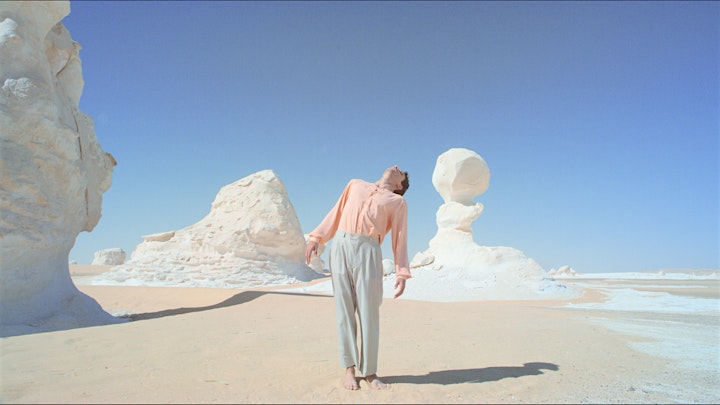 4. Farewell (China)
In an old factory trapped in stilled time, I try to show how common folk constantly exist in an ever moving forward torrent of time, through the collision and contrast between the youth of young dancers and the antiquity of the machinery and environment, while also using the shoe that appears in the beginning and at the end to represent the memories of people who couldn't keep up with the changes of the times.
5. Still Life - 'Interitus' / 'Tabeo' / 'Vanitas' (Australia)
Still Life is a triptych of three films inspired by the stage version. The films are the result of a 12-month COVID-enforced collaboration between Australasian Dance Collective and Kiosk Film.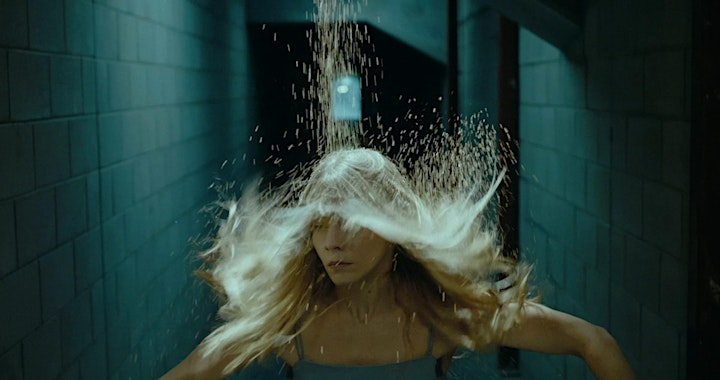 6. A Perpetual State of What the F#@k!!?? (Australia)
Seen through the eyes of a child, this is a film made like a dream, but a dream we are all in. It's a dream of our future, blurred and indistinct, seen through a glass windshield, windswept by sand, hidden beneath the waves. Two children scavenge the carcass of a world decimated by negligence and come across the leftovers of the past, buried in the sand but still moving towards an end that's out of sight.
Award winning companies Jerrycan Films and The Farm ( dance theatre) bring a uniquely physical and visceral aesthetic to the screen in a work of sweeping imagery that asks all of us to remember what keeps us together when it all falls apart.
7. Cuckoo Song (United Kingdom)
'Cuckoo Song' is a joyous, hypnotic dance experience set within a quiet, quintessentially English pasture. Under great cumulus white clouds, the young dancers from 28, take the audience on a truly emotive, trance-like flight, accompanied by Cosmo Sheldrake's memorable, folkish melody.
8. Herbarium (Poland)
ZIELNIK/HERBARIUM is the fifth choreographic film directed by Iwona Pasinska. It is a fairy-tale episode, told with tenderness, gushing with the intense colours of flowers and élan vital. Choreography composed to a suite by Edward Grieg and presented by the artists-dancers of the Polish Dance Theatre takes the audience into the world of flora. It allows to explore a day in the life of a plant from the moment it blooms to the end, drowned in warm nostalgia. We invite you to immerse yourself in the beautiful world of flowers and leaves, in the greens, reds and purples transitioning to the greys and browns of the autumn. And all this told with movement to the rhythm of the dynamic sounds of the suite Peer Gynt op. 1 performed by Trondheim Symfoniorkester & Opera.
9. COR (France)
Cor is a choreographic film shot in Lanzarote that features a tribe of enigmatic dancers with faces marked with symbols ready to pluck the sky. In a frantic race towards elsewhere, they will unite in a trance that will allow them to leave a form of reality. This trance is like a heartbeat and a jerky breath. This lung is the engine that gives the impulse to "the unhooked jump" to leave only bodies and cries.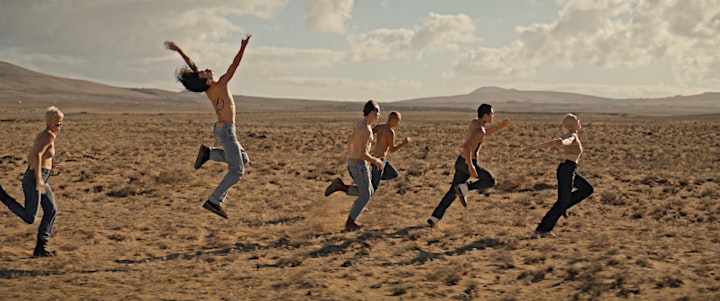 10. The Deadly Rhythm (Sweden)
A cassette tape is inserted and gives our protagonist (Dennis Lyxzén) a violent and physical trip back to where it all began. Mental disorders or dreams? Imagination or illusion? Get ready for an dance excursion where the deadly rhythm is the flag bearer and brutality is its closest companion.
11. to be near you (US)
In to be near you., the movement unfolds subtly; tension and emotion are driving forces. It pushes the boundary of time, feeling at once like a memory—the moment of reconnecting with something, or someone, who is gone.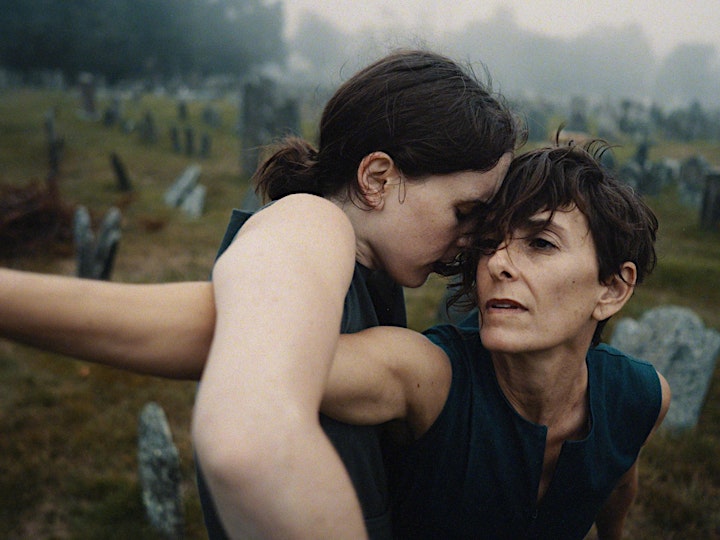 Photo by Rich Ferri
12. Promise Me You'll Sing My Song (United States)
"Promise Me You'll Sing My Song" is an homage Mr. Reuben Johnson, an innocent man who was lynched on December 27, 1874 in Mountain Creek, Texas, USA. Performed by dancer Matthew Roberts of Bruce Wood Dance (Dallas, TX) near the site of the lynching of Mr. Johnson, "Promise Me You'll Sing My Song" invites viewers to wrestle with history that hides in plain sight.