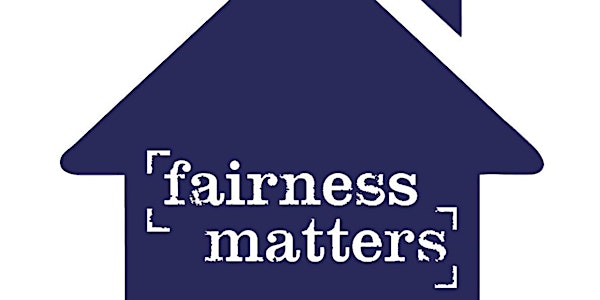 Portland Consortium Housing Need Meeting
When and where
Location
The Rosewood Initiative 16126 SE Stark St. Portland, OR 97233
Description
You are invited!
Consolidated Plan Community Need Meetings
At this meeting, you are invited to tell jurisdiction leaders what the needs are in housing and community economic development in Portland Consortium area including the City of Portland, Multnomah County, and the City of Gresham. This information will become the basis of a one-year spending plan to address housing and community economic development. There will be a brief presentation about the current five-year federal investment priorities.
Portland Consortium Community Need Meeting
Thursday, November 2nd
5:45 pm − 8:00 pm
Rosewood Initiative16126 SE Stark St.
Portland, OR 97233
Street/lot parking, Bus 20, Blue Max Lines
Please RSVP on Eventbrite to help plan for food. For more details, go to the Portland Housing Bureau's calendar for details about addtional hearings locations scheduled for October 26th and November 8th. Go to the PHB website for updates. Light food and beverages provided.
The Portland Housing Bureau is committed to providing meaningful access. For accommodations, modifications, translation, interpretation, childcare, complaints, other services or information, please call 503-823-5312, TTY: 503-823-6868, or use Oregon Relay Service: 711.
If you would like to stay informed about Fair Housing policy issues, budget hearings, and public meetings, click here to sign up for email updates.
https://signup.e2ma.net/signup/1846246/1738353/

Language interpretation is available: Please call 503-823-5312 at least 48 hours before the meeting to request service.
Interpretación está disponible para esta reunión. Por favor llame a 503-823-5312 al menos 48 horas antes de la reunión para solicitar estos servicios.
На собрании для вас могут быть предоставлены услуги ухода за детьми и устный перевод. Пожалуйста, позвоните по номеру 503-823-5312, по крайней мере за 48 часов до собрания, что бы заказать услуги.
此次会议将会提供儿童看管及翻译服务。请在会议之前至少48小时拨打电话 503-916-3205 要求此项服务。
Có giữ trẻ và thông dịch viên trong buổi họp này. Xin gọi 503-823-5312 ít nhất 48 tiếng trước buổi họp để yêu cầu các dịch vụ này.
Daryeelka ilmaha iyo tarjumaada waa kuwo la helayo kulankaan. Fadlan wac 503-823-5312 ugu yaraan 48 saacadood kahor kulanka si aad u codsatid adeega.