Description
We are excited to be running at Portland Cider Co. in Clackamas Oregon for another wonderful cider 5k run this summer! This event is part of Oregon Cider Week, which is June 21-July 1, 2018.
Participants walk, jog, or run approximately 3.1 miles, then drink cider! Everyone is invited to enjoy the day's entertainment: live music, great food, giveaways and activities with partners and sponsors. Everyone receives a craft cider, and collectors pint glass or seasonal swag item. 10% of our proceeds help support our nonprofit partners, the Oregon Brewshed Alliance, Dollar For Portland, and Life Vest Inside.
Registration is limited, so sign up today!
About the Run
This may be different than other "races" you've done. We like to keep things relaxed, and all of our events are untimed so everyone can run or walk at their own pace. Instead of closing down the streets, we ensure a safe and fun running route on sidewalks, through parks, and along trails. The course is staff the with encouraging volunteers to cheer you on!

Event Day Details
Please arrive 30 minutes before the start to get checked-in.

Bring a valid ID. You do not need to be 21 to enjoy the event, but must be 21 to enjoy the cider. (Registered, underage participants receive a complimentary non-alcoholic beverage).

There will not be a bag check; please plan accordingly.

The course is open, meaning roads will not be closed. You are responsible for obeying all traffic laws and regulations.

We run rain or shine! Dress appropriately for the weather.

Bring extra money if you want to purchase food, more cider, or any of our great Oregon Brewery Running Series merchandise!
Please drink responsibly!
Parking
Portland Cider has a nice big parking lot right out front, and at surrounding businesses. We always encourage carpooling and safe, designated drivers.
Look for our informational email closer to the event. We will remind you of these details and share anything else you might need to know.
Cheers to cider!
Custom T-SHIRTS!
New this year, we will be offering custom t-shirts at each event. Pre-order yours for $45 (includes entry to the run), or snag one for $25 the day of the event!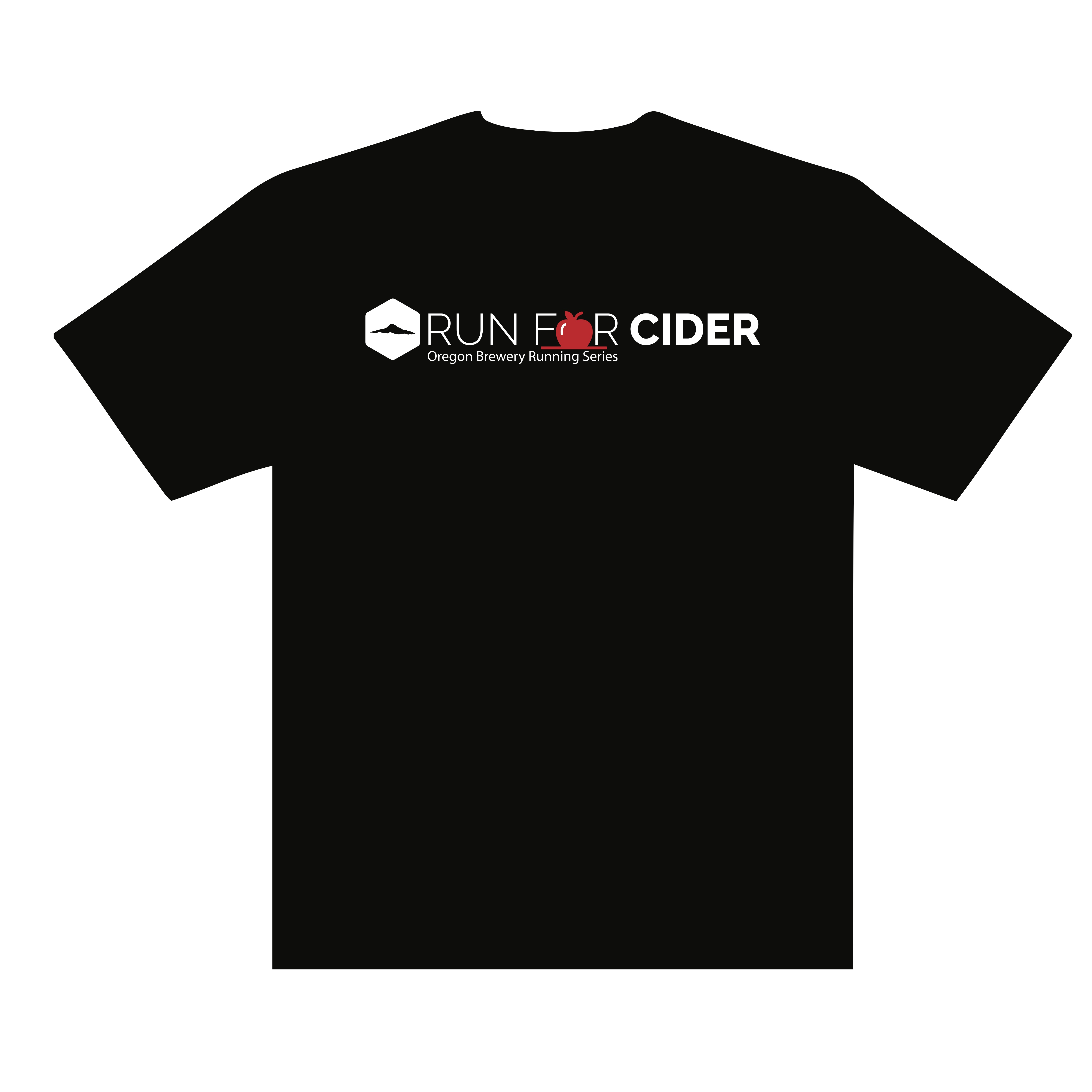 About Portland Cider Co.
It all started with a desire to make the clean, dry cider Lynda grew to love in England, and Jeff yearned to find here. The first batches began in our guest room closet, 5 gallons at a time, made to quench our own thirst. We then introduced it to our friends and family, most never having drunk cider before, and discovered we were on to something when our popularity soared and those small batches went fast! That cider is what became our signature and bestselling "Kinda Dry." LEARN MORE >>
Listen to our podcast episode with Jeff Parrish, co-owner and head cider maker!
About the Oregon Brewery Running Series
The Oregon Brewery Running Series is about inspiring Oregonians to Get Active, Have Fun, and Give Back. We host untimed family-friendly 5K fun runs that start and end at some of Oregon's best breweries. LEARN MORE >>