Description
Celebrate earth day with a 5k fun run and brew fest, featuring some of Oregon's best breweries!
Join us at 12:00 p.m. on Saturday, April 21st at Portland Brewing for a run through the Northwest Hills!
Participants walk, jog, or run approximately 3.1 miles, then drink beer! Everyone is invited to enjoy the day's entertainment: live music, great food, giveaways and activities with partners and sponsors. 10% of our proceeds help support our nonprofit partners, the Oregon Brewshed Alliance, Dollar For Portland, and Life Vest Inside.
This is a special event for us and part of the Hoppy Earth Day Beer Festival! Come sample Portland's best breweries, including - LIST COMING SOON!
This event is a bit different from our others.
All participants receive VIP entry, 10 samples, Commemorative Taster glass and a $5 Taproom voucher good for the purchase of food or beverages (same day only).
About the Run
This may be different than other "races" you've done. We like to keep things relaxed, and all of our events are untimed so everyone can run or walk at their own pace. Instead of closing down the streets, we ensure a safe and fun running route on sidewalks, through parks, and along trails. The course is staff the with encouraging volunteers to cheer you on!
COURSE MAP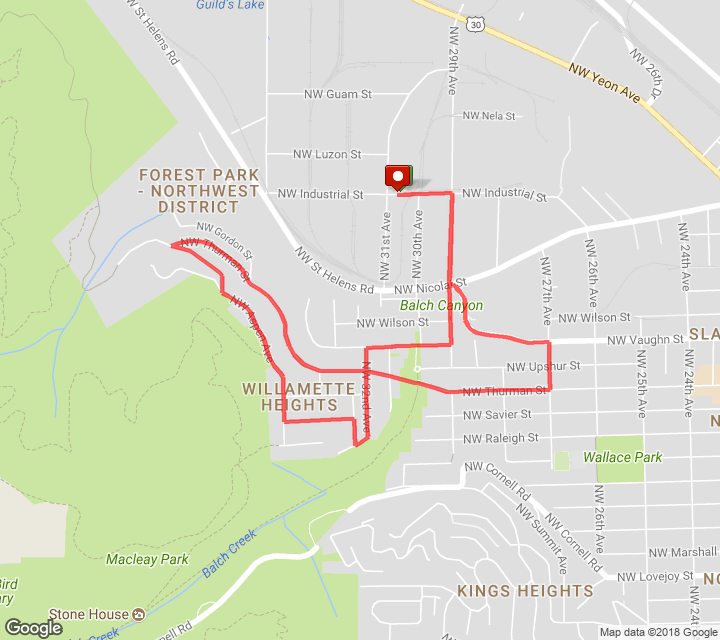 Check out the challenging, but fun, course map here.
Event Day Details
Please arrive 30 minutes before the start to get checked-in.

Bring a valid ID. You do not need to be 21 to enjoy the event, but must be 21 to enjoy the beer. (Registered, underage participants receive a complimentary non-alcoholic beverage).

There will not be a bag check; please plan accordingly.

The course is open, meaning roads will not be closed. You are responsible for obeying all traffic laws and regulations.

We run rain or shine! Dress appropriately for the weather.

Bring extra money if you want to purchase food, more beer, or any of our great Oregon Brewery Running Series merchandise!
Please drink responsibly!
Parking
Portland Brewing has a parking lot, or you may also park on side streets. We always encourage carpooling and safe, designated drivers.
Look for our informational email closer to the event. We will remind you of these details and share anything else you might need to know.
Cheers to beer!
About Portland Brewing
At Portland Brewing, you'll find a peculiar mix of overly obsessive individuals passionately creating something the civilized world simply can't live without great beer. Without their valiant efforts, our world would slip into darkness. And since you're here, we're guessing you would agree. LEARN MORE >>
About the Oregon Brewery Running Series
The Oregon Brewery Running Series is about inspiring Oregonians to Get Active, Have Fun, and Give Back. We host untimed family-friendly 5K fun runs that start and end at some of Oregon's best breweries. LEARN MORE >>