Description
Come meet your favorite Paleo authors, bloggers, and podcasters!
Stop by Clackamas Towne Center Mall's Barnes & Noble for a short talk, open Q&A, and book signing event with some of your favorite nutrition & health experts: Diane Sanfilippo of BalancedBites.com & Cassy Joy of FedandFit.com!
Diane Sanfilippo is a Certified Nutrition Consultant and New York Times bestselling author of Practical Paleo, The 21-Day Sugar Detox, and The 21-Day Sugar Detox Cookbook, co-author of Mediterranean Paleo Cooking, and co-host of The Balanced Bites Podcast.
Cassy Joy is a Nutrition Consultant, creator of "The Fed+Fit Project: A 28-Day Food and Fitness Self Study," and voice behind the weekly Fed+Fit Podcast.

Learn all the details about the ladies' new books, Practical Paleo Second Edition and Fed & Fit, & get your copy signed at the event!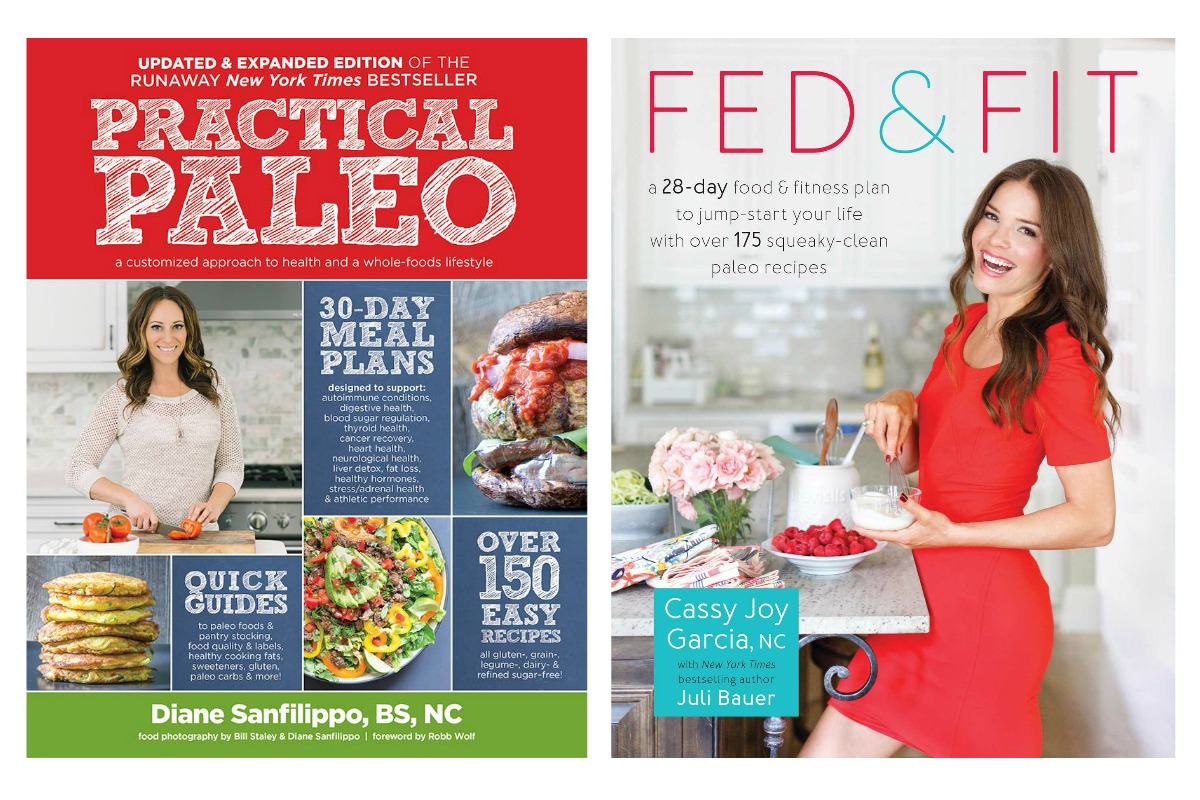 It's recommended you arrive 10 minutes before the event is set to begin. Please allow time for traffic!
The event will begin promptly at the start-time indicated. Diane and Cassy will first talk about their new books and hold an open Q&A session before proceeding to sign books.
DIRECTIONS TO RESERVE YOUR BOOK(S)
In order for the event to go as smoothly as possible, and to guarantee you get the book(s) you want at the event, it is strongly recommended that you call the bookstore to reserve your book(s) ahead of time - ideally as soon as possible.
We truly appreciate your willingness to support our host stores with your purchases. This helps us to thank them for hosting as well as to encourage them to host future events for us as well as other similar authors.
Here's what to do:
1. Call the store hosting your event during their normal business hours:
Barnes & Noble - Clackamas Town Center (503) 786-3464
Sun-Thurs: 9AM-9PM
Fri & Sat: 9AM-10PM

2. Let them know you are coming to the Practical Paleo/Fed + Fit book tour event on Thursday, Sept 8th at 7 PM and that you'd like to reserve your book(s).
3. **SUPER IMPORTANT** Specify which version of Practical Paleo, 2nd Edition (Update & Expanded) you want to reserve (hardcover or paperback) with the ISBN number below (I recommend the hardcover, it's really something special!):
Practical Paleo 2nd Edition Hardcover
HARDCOVER ISBN: 978-1628600025
PAPERBACK ISBN: 978-1628600001
**Please note:if you want a hardcover copy of the book and you do not preorder from the bookstore, I cannot guarantee there will be a hardcover for you at the event.
Fed & Fit
ISBN: 978-1628601039
If the signed book should be addressed to someone other than the purchaser, please note this on the order.
You may bring previously purchased books to this event, but it's always strongly encouraged to support your local booksellers as a thank you for hosting whenever possible. You are welcome to bring any of Diane's previously published books with you as well for signing.
See you there!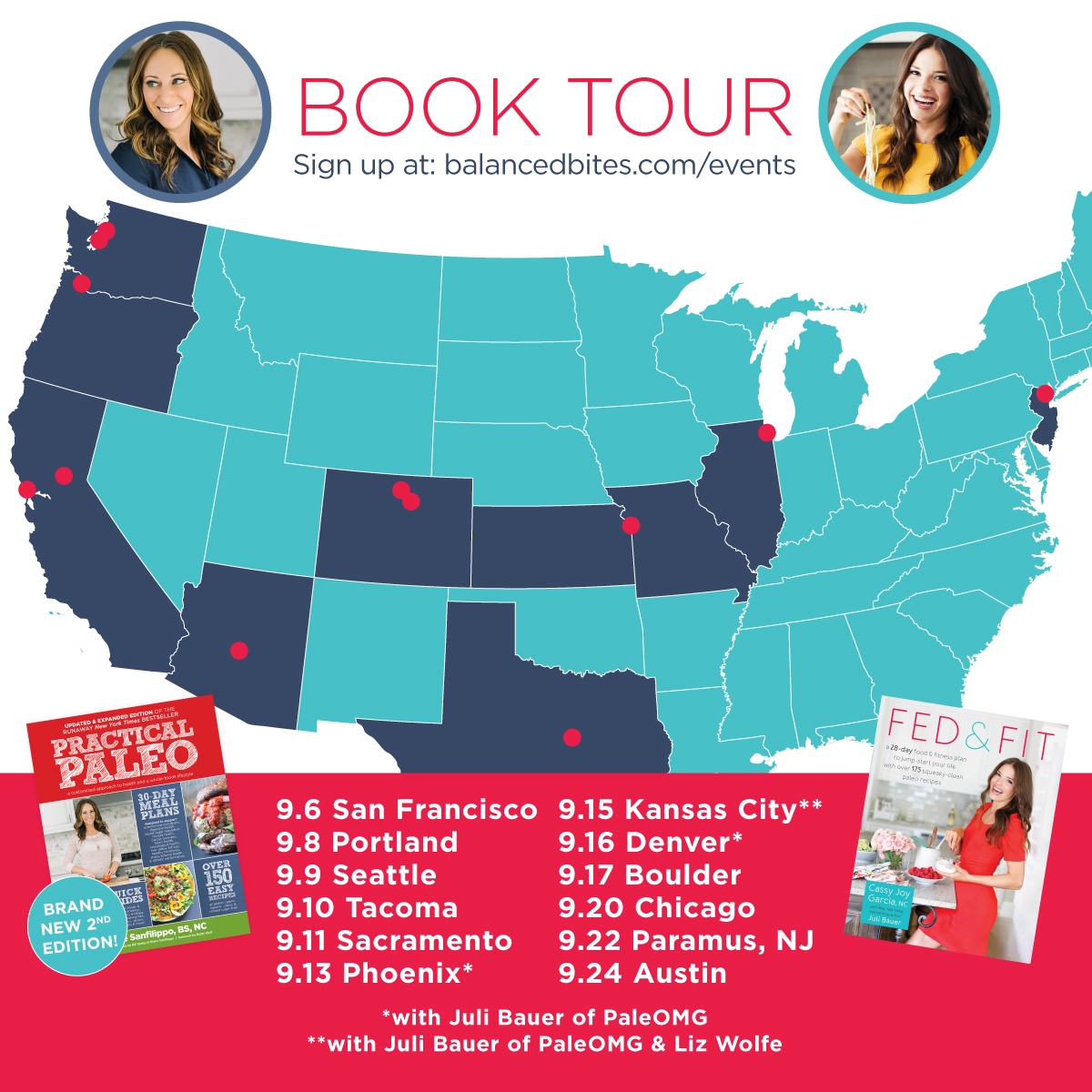 Organizer of [Portland area] Practical Paleo 2nd Edition / Fed + Fit Book Tour!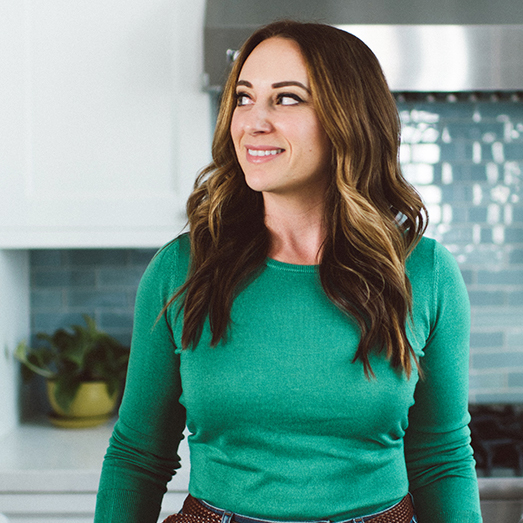 Diane Sanfilippo holds a BS from Syracuse University and is a Certified Nutrition Consultant who specializes in blood sugar regulation and digestive health. She is the New York Times and international bestselling author of Practical Paleo and The 21-Day Sugar Detox, and coauthor of Mediterranean Paleo Cooking. Diane co-hosts a top-rated weekly health podcast in iTunes, The Balanced Bites Podcast, writes for her popular health blog balancedbites.com, and speaks at events nationwide. Diane's newest endeavor, Build a Badass Business, has quickly become one of the top-ranked Marketing podcasts in iTunes.