Description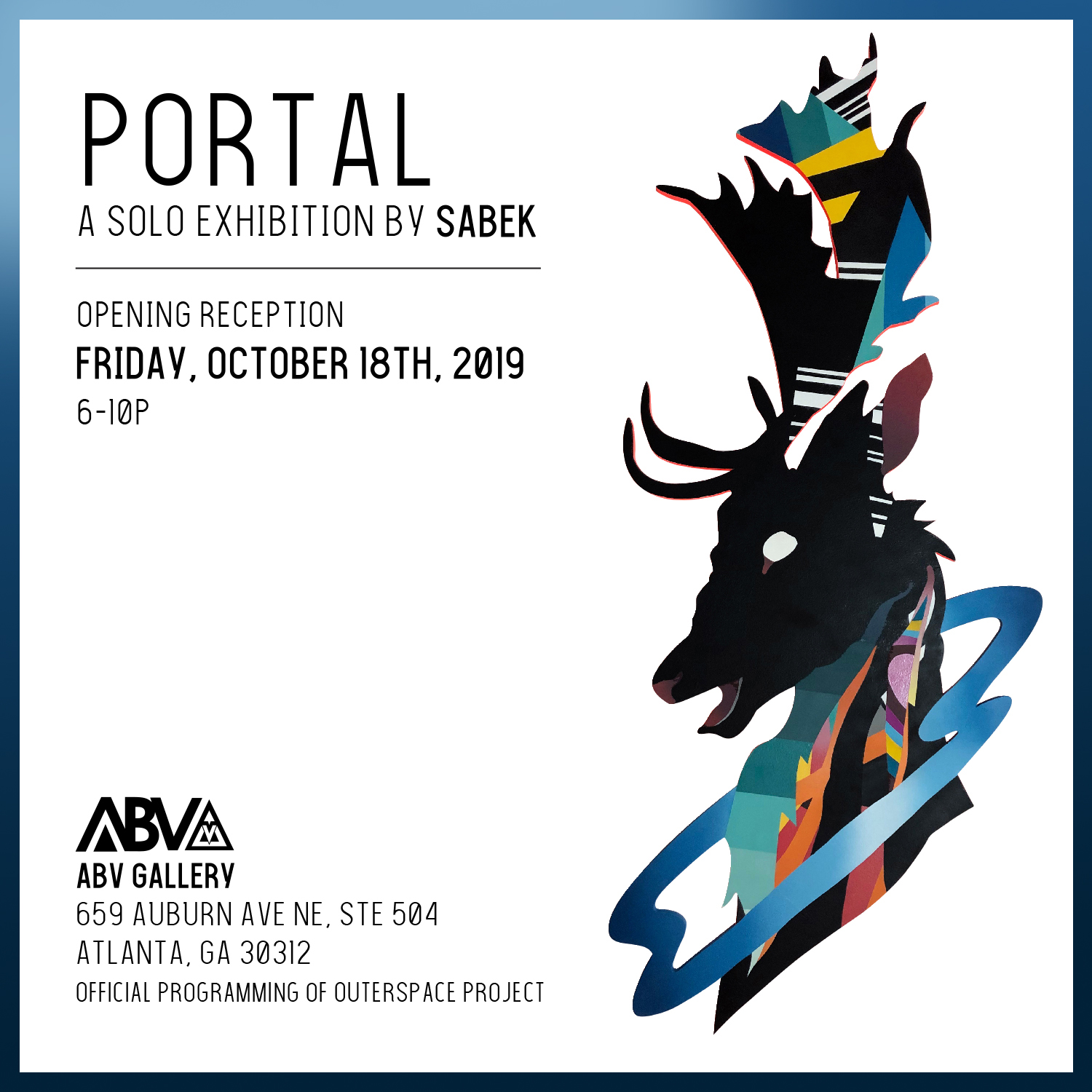 Opening Reception: October 18th, 2019 / Complimentary Beverages
Exhibition Dates: October 18th, 2019 - November 23rd, 2019
SABEK (Madrid, b. 1985) began his artistic career painting on the streets and abandoned places around Madrid, where he developed his graffiti style in the early 2000s. Since those formative days, his work has grown to represent figurative characters, while experimenting with different techniques and mediums.
SABEK's unmistakable style is recognized by the representation of silhouettes inspired by nature and animals, particularly noble and powerful animals that provoke a strong sense of respect. His work poses a reflection on the human being and his relationship with the primal instincts.
In larger-than-life murals around the world (USA, France, Spain, Malaysia, Russia, New Zealand), SABEK shows us the hallmarks that make his style so recognizable— a particular mixture of subtlety and power in perfect balance, where the shapes and masses of flat colors, used as symbols, coexist perfectly with the most delicate details. In his work, animals are represented in a minimalist way, intermingling with plant forms and human representations in an allegory of natural balance and energies. SABEK creates his compositions without making the symbols yield to the logic of what the scene is supposed to mean, and, thus, his works, rather than reflecting a reality, create it.
His artwork is on view in galleries in Spain, France and the United States.
-
"Portal"
After passing through Atlanta in 2017, SABEK now returns to the city to offer another great mural and present his first solo exhibition in the USA, presented by ABV gallery.
The artist continues with his main drive: the representation of the animal and the characteristic use of black colour which opens a portal beyond tangible reality.
Cut out silhouettes invite you to enter another world, leaving the visible and entering a deeper dimension of being. In the artist's new work, the connection between the human and the animal is clear: the primitive instinct. Through the black silhouettes, we enter the essential, instinctive, and often hidden being.
SABEK invites the viewer to take the courageous step and cross this threshold to look for the primal instinct within. Each silhouette will lead the viewer to connect with his own instincts, fears, and emotions.