Sales Have Ended
Ticket sales have ended
Thanks for your order! We look forward to seeing you at the Porcupine Foundation's "Party for Kids" on June 1st. In addition to a great venue and fantastic band, you'll have the opportunity to win the following items (and more!) in the auction and raffle: PINK CONCERT TICKETS - JULY 2 @ MARCUS AMPITHEATER DURING SUMMERFEST BADGER FOOTBALL BIG TEN CONFERENCE GAME TICKETS STARR/FAVRE/RODGERS AUTOGRAPHED & FRAMED PHOTO HARLEY-DAVIDSON LEATHER JACKET Can't wait to "party for the kids" with you on June 1st! The Porcupine Foundation
Sales Have Ended
Ticket sales have ended
Thanks for your order! We look forward to seeing you at the Porcupine Foundation's "Party for Kids" on June 1st. In addition to a great venue and fantastic band, you'll have the opportunity to win the following items (and more!) in the auction and raffle: PINK CONCERT TICKETS - JULY 2 @ MARCUS AMPITHEATER DURING SUMMERFEST BADGER FOOTBALL BIG TEN CONFERENCE GAME TICKETS STARR/FAVRE/RODGERS AUTOGRAPHED & FRAMED PHOTO HARLEY-DAVIDSON LEATHER JACKET Can't wait to "party for the kids" with you on June 1st! The Porcupine Foundation
Description
The Porcupine Foundation is excited to announce the "Party for a Good Cause" to benefit YMCA Camp SOUL and Children's Hospital of Wisconsin featuring recording artist Listening Party.

WHY:
Camp SOUL - "Supporting Others, Understanding Loss" serves children ages 7-17 who are grieving due to the loss of a loved one. This two-day retreat at Camp Minikani brings together children who can understand and support each other while having a fun and relaxing time at camp.


Children's Hospital of Wisconsin - Pediatric Intensive Care Unit and Childhood Cancer Research. The Shane Locke Hasbrook Fund for Children and Families at Children's Hospital supports these two important areas.
HOW:
Thanks to our GENEROUS SPONSORS (see below) for offsetting the cost of the venue, music and food so we can raise MORE $ FOR KIDS.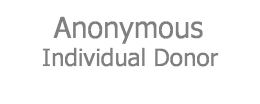 And thanks to our great beer sponsor, Third Space Brewing. 50% of every Third Space microbrew sold will go directly to the Foundation. Thank you, Andy and Kevin!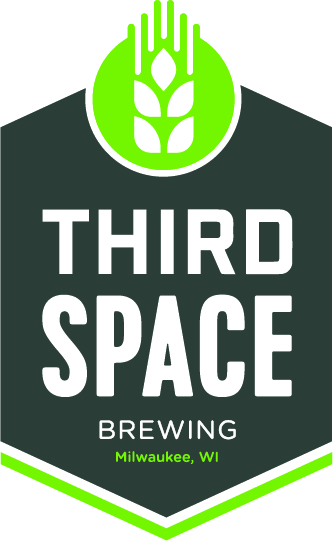 WHAT:
We have a raucous evening planned for everyone. Terrace 167 is a newly renovated event space located just off Highway 45 and Holy Hill Road (Highway 167) in Richfield with plenty of parking. Listening Party is a folk-rock trio from Milwaukee -- and they live up to their name! The event will feature microbrew from Third Space at the cash bar, light hors d'oeuvres, a small silent auction and raffle with highly desirable items, and a "Heads or Tails 70/30 No Shame" raffle. This is basically just a great fundraiser for two worthwhile children's causes.
WHAT'S IN THE RAFFLE?
-TWO Tickets to the PINK Concert at the Marcus Ampitheater during Summerfest on July 2nd ($500)
-TWO BADGER BIG TEN FOOTBALL Tickets: Saturday, October 21st vs. Maryland ($200)
WHAT'S IN THE SILENT AUCTION?
-Genuine Harley-Davidson Leather Jacket ($350)
-Starr/Favre/Rodgers Signed & Framed Photo ($250)
-Two PINK Concert Tickets at the Marcus Ampitheater during Summerfest on July 2nd ($500)
-Two Badger Big Ten Football Tickets + Parking Pass: Saturday October 21st vs. Maryland ($220)
WHAT'S THE "HEADS OR TAILS" 70/30 NO SHAME Raffle?!?!?!?!?
It's the "next generation of 50/50 raffle"! Tired of going to charity events and winning the 50/50 only to feel PRESSURED TO DONATE BACK YOUR HARD FOUGHT EARNINGS?!?!? Well welcome to the Porcupine Foundation's "70/30 NO SHAME RAFFLE". 70% of all ticket revenue will go to the Foundation, and the other 30% will go to the winner of the "Heads or Tails" game we play. Whoever wins "Heads or Tails" will KEEP ALL 30% of the ticket revenue - NO REFUNDS ALLOWED!!!! No expectations.....no returning $ ......no SHAME!
*******************FAQs*****************************************
May I DONATE to the Foundation if I cannot attend the event?
PLEASE DO! Just click on the "Tickets" button and enter your desired donation. ALL DONATIONS ARE 100% TAX DEDUCTIBLE. Tickets are 80% tax deductible. $40 of your ticket price will go directly to funding programs at Camp SOUL and Children's Hospital.
Are there ID or minimum age requirements to enter the event?
This is an adults-only party. IDs are required for the cash bar.
What are my parking options at the event?
Terrace 167 has a free parking lot adjacent to the facility.
How can I contact the organizer?
Feel free to contact Steve Hasbrook, steve.hasbrook@gmail.com, with any ?'s you have.
Do I need to bring my printed ticket to the event?
No, you don't. We will have a registration table. You will be registered by last name and # of guests.
What's the dress code?
This is not a formal event. Dress code is party casual.