"Music gives a soul to the universe, wings to the mind, flight to the imagination, and life to everything." – Plato
About this event
Thank you for being a part of our 3rd Annual Porch Jam!  
There are 25 Rowayton homes who have generously donated their porches for 25 bands to play on between 1-6pm.  Bands will be staggered over the course of the afternoon.  We encourage all participants to walk, bike and scoot to multiple homes throughout the day and soak up the music to benefit a great cause. 
We hope you will join us as a VIP at our JAMAZING Kick Off Party at Pinkney Park! Start the day with a kick ass band, a specialty Porch JAM Cocktail, beer and delicious food in a beautiful setting.   VIPs will receive their very own PorchJam backpack cooler which contains a map with designated VIP tables offering snacks, swag and refreshments. VIPs also have access to optional drop off and pick up at designated points along the venue path . The pre-party begins at 11:30am with the first group of General Admission bands beginning at 1pm.
For those visiting from out of town, we encourage you to UBER or LYFT! If you choose to drive, parking is available at Old School Field on Rowayton Ave, Rowayton Elementary School and at the town lot behind Sails Bar & Grill (148 Rowayton Ave).
If you who have been kind enough to join us in previous years, you may notice the ticket prices have bumped up. As we all know, 2020 was not kind to us, due to COVID we had to close our studio but with your support, 100% of proceeds from Porch Jam will go to rebuilding our dream in a new location where we will provide art and music enrichment for underserved communities in the greater Norwalk area - specifically inner city youth and children and adults with special needs. THANK YOU!
For more information about Jam visit jamstudioct.org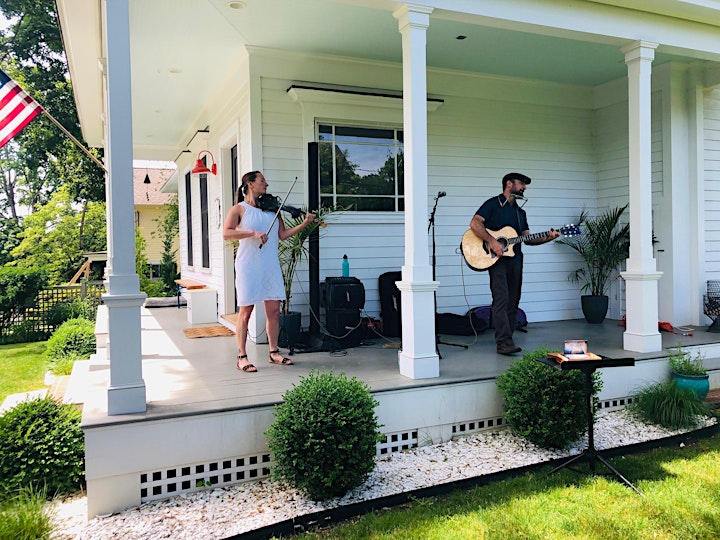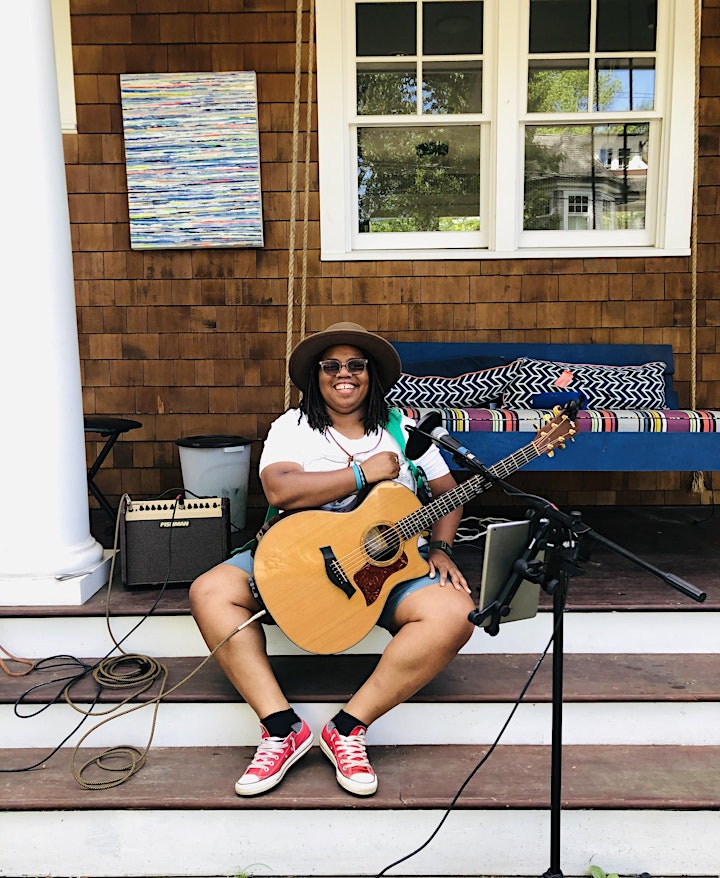 Organizer of Porch Jam 2021
JAM is a 501(c)(3) nonprofit organization with the mission to provide a creative haven where artists and musicians, young and old, can hone and share their craft with the community. The JAM Studio partners with local organizations to provide process oriented art and music enrichment for the underserved - specifically inner city youth and the special needs community.
Junior Art & Music (JAM) was founded in 2010 by local, award winning kindierocker and art educator, Dre Towey. The studio is the marriage of her three loves: Art & Children & Music.  Since then thousands of children have benefited from the hands-on, process oriented art and music which is JAM's signature. Whether painting, singing, splatting, spinning, strumming or drumming, children discover that there is no limit to their creativity when their creativity is not limited.
We believe art and music play a critical role in community building, social justice, advocacy, youth development, and health and wellness. We believe art and music can be a powerful conduit to link individuals inspired to serve, and communities and organizations in need. We believe there is an urgency to unite people around these principles.  As a 501(c)(3), JAM is expanding its art and music outreach, fostering relationships with local organizations and inviting more children and families to our studio at little or no cost.