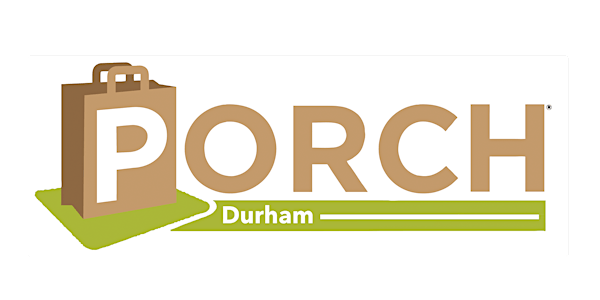 PORCH-Durham Collection Drop-offs
Please use this sign up sheet to indicate which monthly date you will be contributing your donations. See you soon!
When and where
Location
Child Food Hub 2436 South Miami Boulevard Durham, NC 27703
About this event
EVERY BAG OF FOOD HELPS! Our partners are distributing food every day, and the needs are growing. Thank you for supporting PORCH-Durham's work and the children and families who are facing hunger in our community.
When signing up please indicate in the comments which neighborhood/organization you are with, or indicate that you are contributing as an individual. This makes it easier to keep track of everyone.
The drop-off window is 8:30-10:30am. If you want to request earlier or later arrangements for dropping off food, you'll need to reach out to durham@porchcommunities.org - there aren't normally any PORCH-Durham staff or volunteers at the Child Food Hub outside that window.
Please no packages that can easily tear (e.g. soft top fruit cups) or break (e.g. glass containers), and no expired food.