Populism and Nationalism on the Rise: A German Perspective
Description
2019 is Deutschlandjahr USA. To commemorate the Year of German-American Friendship, please join us for dinner and a special presentation on 'Populism and Nationalism on the Rise: A German Perspective."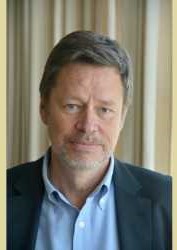 Our guest speaker, Dr. Stefan Schlüter, will provide special insight on contemporary Germany in the context of its history, German-Israeli relations, Jewish life in Germany, and the rise of anti-Semitism and populism in Europe.
Dr. Schlüter joined the German Foreign Office in 1979 and draws upon his impressive foreign service career experience to prepare the next generation of diplomats as a Program Director at the German Foreign Office's Diplomatic Academy in Berlin.
Program hosted in partnership with Wunderbar Together, World Affairs Councils of America, and the American Council on Germany.
AGENDA
5:45 PM Registration
6:00 PM Buffet Dinner
6:35 PM Welcome Remarks and Introduction
Dr. Shirin Khosropour, Austin Community College Peace & Conflict Studies
Dr. David Lauderback, Austin Community College Department of History
6:45 PM Dr. Stefan Schlüter's Presentation with Q&A
7:30 PM Networking
8:00 PM Event Concludes
Program hosted in partnership with:


Organizer of Populism and Nationalism on the Rise: A German Perspective