Population Health Summit

Tuesday, December 3, 2013 from 8:00 AM to 4:30 PM (EST)
Event Details
Making New York the Healthiest State
Achieving the Triple Aim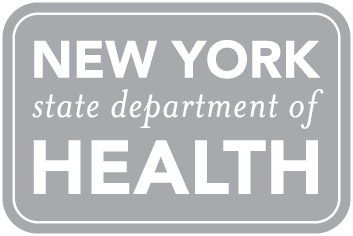 On Tuesday, December 3, New York State Health Commissioner Nirav R. Shah, M.D., M.P.H. is convening a population health summit to bring together state and national leaders to learn about the role public health plays in improving population health.  Invited presenters will provide insight into public health approaches to improving population health and how they can help acheive this.  Dr. Shah will be joined by:
Thomas R. Frieden, M.D., M.P.H.     Director of the U.S. Centers for Disease Control and Prevention (CDC)
James R. Knickman, PH.D.                President & CEO, New York State Health Foundation
Thomas Farley, M.D., M.P.H.             New York City Health Commissioner
Richard Besser, M.D.                           Chief Health and Medical Editor, ABC News
Jeffrey Levi, Ph.D.                               Executive Director, Trust for America's Health
Daniel Sisto                                           Retired President, Healthcare Association of New York State
Honorable Richard N. Gottfried         New York State Assembly Member
Honorable Kemp Hannon                    New York State Senator
Jo Ivey Boufford, M.D.                        President, New York Academy of Medicine
Jeremy J. Nobel, M.,D., M.P.H.           Medical Director, Northeast Business Group on Health

Defining the Triple Aim to improve health care, reduce costs and improve health;
Delineating the roles of health and non-health sectors in improving population health;
Highlighting successful local Prevention Agenda coalitions of county health departments, hospitals, clinics, schools, business, community organizations and philanthropy; and innovative work with hospitals through the New York City Health Department's Take Care New York initiative;
Defining the roles of employers in improving the health of workers and their communities.
The public is invited to join the summit via a live webcast on the New York State Department of Health website from 8:00 a.m. - 4:30 p.m.
health.ny.gov/populationhealthsummit
Follow us on Twitter at: #pophealthNY
When & Where

New York Academy of Sciences
250 Greenwich Street
New York, NY 10007


Tuesday, December 3, 2013 from 8:00 AM to 4:30 PM (EST)
Add to my calendar
Organizer
Sponsored by:
New York State Health Foundation
Co-Sponsors:
New York Academy of Medicine
Health Research, Incorporated
Healthcare Association of New York State
Greater New York Hospital Association
New York State Association of County Health Officials
Community Health Care Association of New York State
New York City Department of Health and Mental Hygiene