THE FIRST OF A BRAND NEW MONTHLY SHOWCASE! Experience the best talent in Nashville with music, food, giveaways, and more all under one roof!
About this event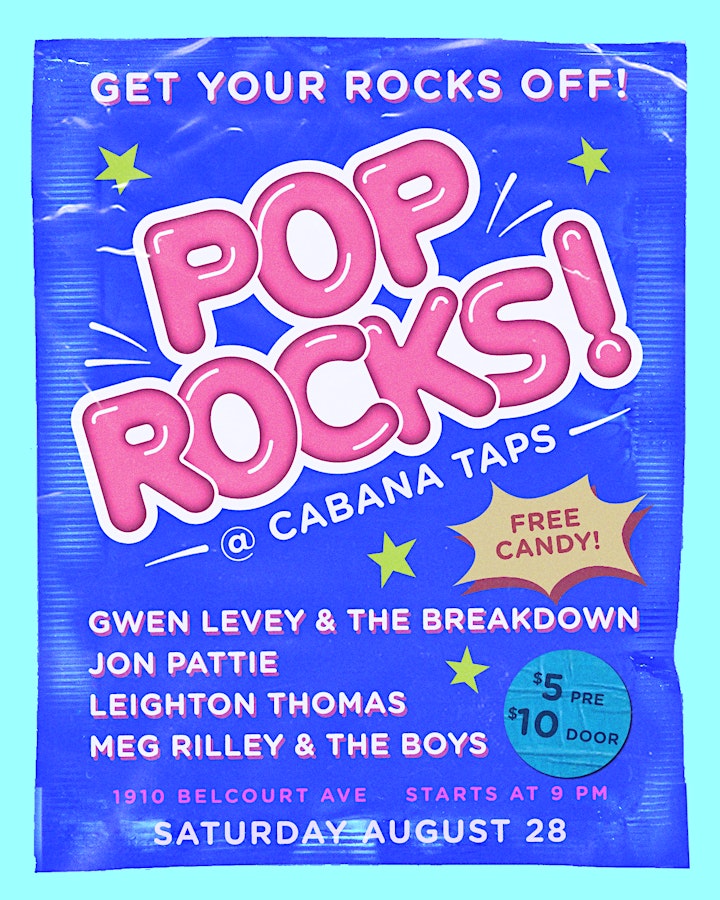 Have you heard the old wives' tale if you eat pop rocks and drink soda your stomach will explode?! Well, we are here to find out if it's true!
But that's not all, we have a line-up of crazy talented Nashville artists. From pop to country to rock and everything in between, prepare yourself for a glorious night of original music and head-bopping tunes.
But what about the giveaway?!
With the purchase of a ticket, you will be entered into a raffle for a $50 Amazon gift card , a $25 gift certificate to Cabana Taps, & free additional merch! There are a few other surprises planned for the night so come on out and have a grand time!