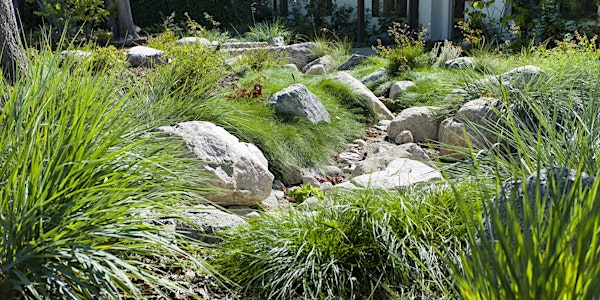 Poppy Hour: Water Capture Methods
Learn about greywater and alternative water sources for your California native garden!
About this event
How can we continue to design our landscapes to be drought friendly? We will continue to experience drought conditions in California even though we experience torrential rain conditions. Is it still possible to have the beautiful, low-water landscape that you've always dreamed about while using alternative water sources? Learn more about greywater and how you can start to integrate it into your habitat garden through different versions of alternative irrigation.
Cris Sarabia is a bilingual instructor and was part of the pilot program for Spanish workshops with Greywater Action. He is currently the Conservation Director for the Palos Verdes Peninsula Land Conservancy overseeing restoration projects and conservation efforts. Cris's background is in habitat restoration, field botany and permaculture design. His interests dwell in all things regenerative and he teaches classes with various organizations and is an active volunteer with the California Native Plant Society's South Coast chapter. His goals are to implement greywater systems throughout the Los Angeles area and distribute information to under-served communities with holistic designs for all species.
Poppy Hour is our California native plant internet mashup. Part interviews, part garden tour, part happy hour, we explore the amazing diversity of people and ideas that connect to Southern California plants and landscapes. Join us!
All previous episodes are archived on our YouTube channel.
Hosted by Katie Tilford and Brenda Kyle.
Image credit: Garden 4 in La Cañada Flintridge designed by Richard Grigsby, Native Plant Garden Tour 2019. nativeplantgardentour.org