Description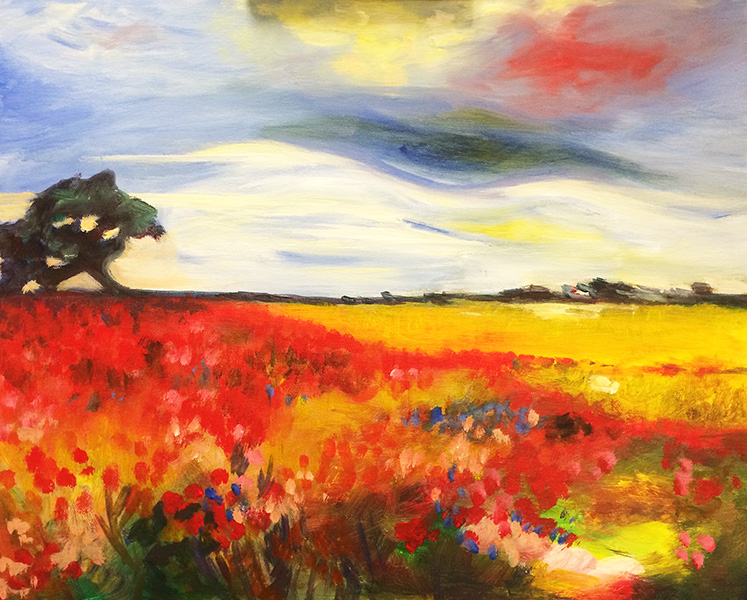 Poppy fields with white clouds. Enjoy a session painting this sun-bathed composition.
Early Bird Special: Sign up 4 weeks early and get a free glass of wine!
You will receive simple step-by-step guidance by our instructor to inspire your own masterpiece, and can enjoy good company, wine, beer or non alcoholic beverages and snacks available for purchase.
Medium: Acrylic
Instructor: Julia Ward
Price per seat is $35
Purchase 2 or more tickets for $29 per seat. Have fun and save!
If you have a gift certificate, please call us at 530-271-1000 to reserve your seat. Bring your certificate to redeem at the class.
Class starts promptly at indicated time above.