About this Event
Join Javacya on November 7 for our next concert in the Arts-in-the-Hearts series, Poppin' at the Pops! Hear many different performers, including Lililita Forbes, Scottie Barnhart, Darryl Tookes, Duo Paloma (Longineu Parsons and Joanna Sobkowska Parsons), and Marvin Goldstein! And of course, the Javacya Arts Conservatory Elite Chamber Orchestra!
The concert will begin at 7:00pm at the FAMU Lee Hall Auditorium. Admission is $22 for seniors (65 +) & students with ID, $35 for general seating, or $40 for premium, with the Pre-Concert reception for an additional $30. Our VIP package is available at $1,200 per row of 13 or $95 for individual seats- package details below. Tickets can be purchased here on our Eventbrite page, as well as at the door the day of the event, or call St. Michael and All Angels Episcopal Church at (850)681-0844.
We cannot wait to see you there!
VIP Package:
VIP Ticket: $95/seat, $1,200/row (13 seats)
VIP Package Includes:
- Special Parking with transportation (to/from) Reception and Concert
-Pre-Concert Reception at Florida A&M University's Meek-Eaton Black Archives Museum from 5:30 until 6:30 pm
Refreshments
Meet the Artists and Conductors
Autographs
-Premium Concert Seating in Lee Hall Auditorium
About the Artists:
Javacya Elite Chamber Orchestra:
Senior Conductor and Assistant Director, Ralph Jean-Paul with Assistant Senior Conductor Keenan Ellis, continue the decades-old tradition of providing advancing students of all ages opportunity to hone their skills while performing alongside both graduate students, and university professors, the most diverse and technically challenging orchestral repertoire in the region. Baroque, classical, and exciting new works by contemporary composers are among the normal palate of repertoire for the orchestra members. The Orchestra's annual seasons feature collaborations with professionals like pianist Joanna Sobkowska, trumpeter Longineu Parsons, "The Mad Violinist", tenor Darryl Tookes, trombonist Wycliffe Gordon, baritone Marcus Rhodes, soprano Althea Kilgore, Lililita Forbes, and Mark Butler, to name a few.
The orchestra is known as an important training institute for future professionals. During summer months young student members train at Cadenza International (England), Luzerne Music Center (New York), Sphinx Performance Academy (Chicago, Ohio) Interlochen Arts Academy (Michigan) Aspen Arts Festival (Colorado), Four Strings Academy (Boston), and others. Students also audition and perform with the Super Strings Orchestra in Sarasota, Florida under the direction of violinist Itzhak Perlman.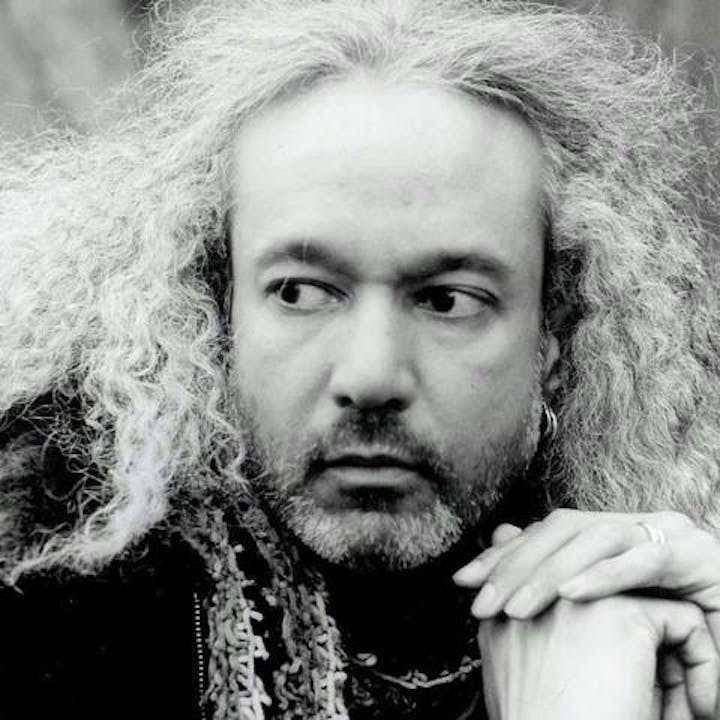 Exceptional facility, preternatural vocal range, and expression make American singer, pianist, composer, arranger, producer, and educator Darryl Tookes one of the few artists of his stature in the world today. In a career spanning more than three decades, Mr. Tookes has worked with Quincy Jones, Leonard Bernstein, Michael Jackson, Diana Ross, Roberta Flack, Sting, Aretha Franklin, Dionne Warwick, Burt Bacharach, George Benson, Luther Vandross, Nile Rogers, Al Jarreau, Natalie Cole, Carly Simon, Laurie Anderson, Ray Charles, Todd Rundgren, Christina Aguilera, Lionel Richie, and many other music legends.
One of first African-Americans to chart in the Adult Contemporary category of Billboard magazine, Darryl Tookes experienced pop success on his own terms as a songwriter, artist and producer in his formal introduction to the music industry with the debut of his self-penned classic Lifeguard reaching #3 on the Billboard Charts. He sees being recently named Director of the Institute for Music Research and Music Industries Studies at Florida A&M University as a continuation of this legacy. A cretive original, Darryl Tookes' voice has often been described as angelic. Broadway Orchestrator Joseph Joubert whose credits include The Color Purple, Motown The Musical, Billy Elliot and Carmen Jones puts it this way, among colleagues "We all see Darryl as an artist of unequaled stature." Perhaps the words of Blue Note Records Chairman Emeritus, the legendary Bruce Lundvall say it best, "Darryl Tookes a signature artist."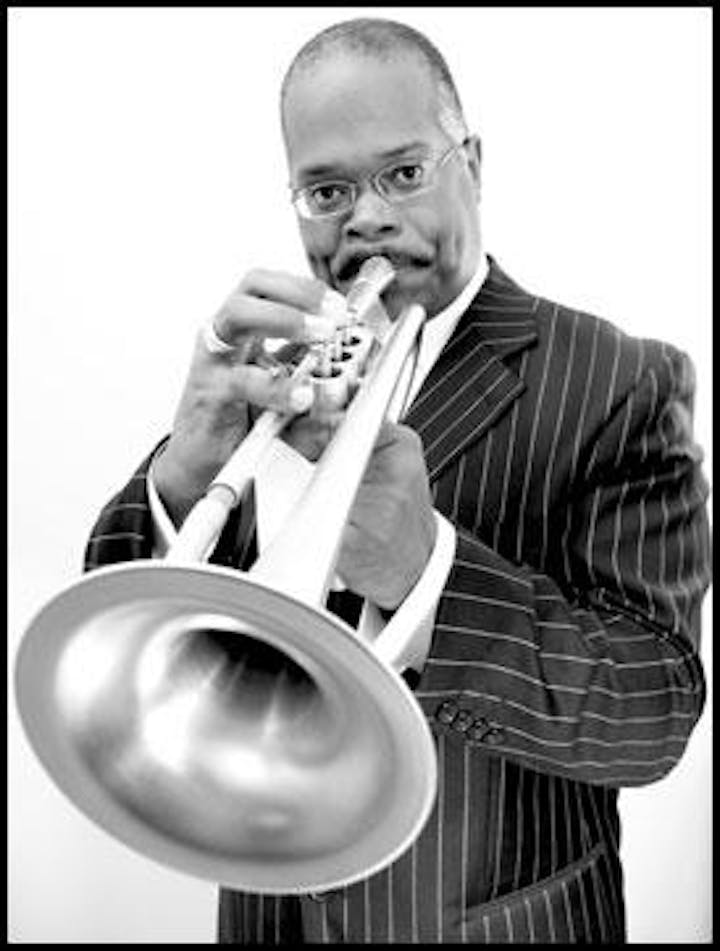 Scotty Barnhart is an acclaimed jazz trumpeter, leader, composer, arranger, educator, author and now in his twentieth year with the legendary Count Basie Orchestra has been appointed as their new Director.
A Two-time Grammy Award winner with the Basie Orchestra, three critically acclaimed recordings by pianist Marcus Roberts and over ten recordings with the likes of Tony Bennett, Diana Krall, Ray Charles, and Tito Puente, Scotty released his debut solo CD 'Say It Plain' on the Unity Music label. Scotty invited Clark Terry, Ellis and Wynton Marsalis, Marcus Roberts, Jamie Davis and Etienne Charles to share his compositions and love of standards on Con Alma, Giant Steps and Barnhart's own, Dedicated To You. Say It Plain achieved No. 3 in the Jazz Charts and has received celebrated reviews.
When Scotty Barnhart is not touring with The Count Basie Orchestra or teaching at Florida State University, he performs with his own quintet-sextet and lectures and demonstrates at schools, colleges, universities, conferences around the world, spreading jazz music to ensure its future for others to explore and enjoy.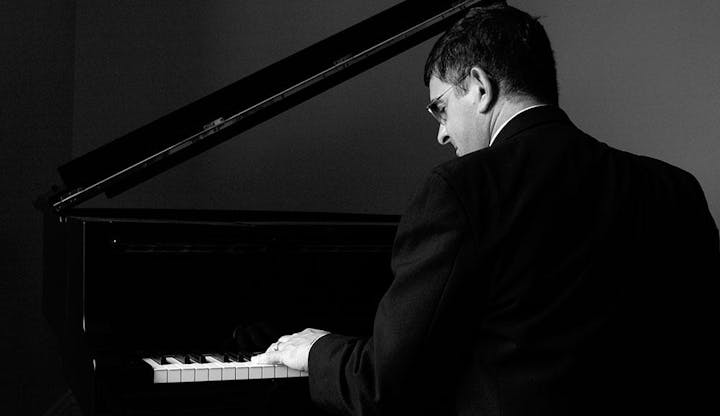 Marvin A. Goldstein has been an internationally acclaimed pianist, piano performer, arranger, music producer, composer, and entertainer for over 50 years. At the age of nine, he began his music training and, at the age of 18, he was awarded a music scholarship to Tel Aviv University School of Music in Israel. His studies continued at the famed "Mozarteum" of Salzburg, Austria and at The Florida State University in Tallahassee, Florida. where he completed a Bachelor and Master of Music degrees.
Marvin's greatest passion is his Peace with Music program. His goal is to bridge the cultural, religious and political differences of people everywhere through the medium of music. With Mr. Goldstein's rich and extensive association with middle-east performers, he recently completed a highly successful three week tour in Haifa and Jerusalem, Israel, bringing Arabic, Israeli and American Jazz vocalists together in a Peace with Music concert.
With his unique ability to draw the audience into the music with the emotions a particular piece may invoke, Marvin Goldstein's music touches each and every one. He can truly make the piano come alive.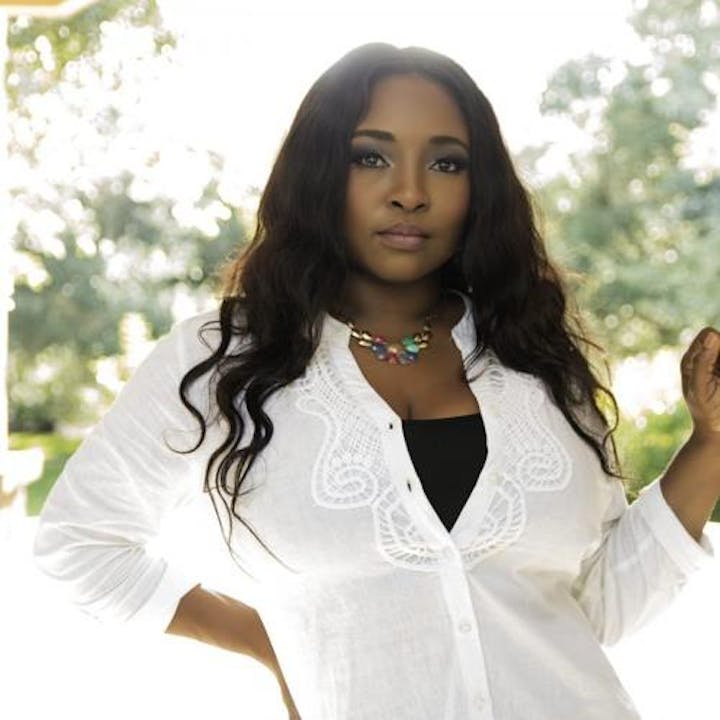 Since 1995, this Caribbean Music Award Winner and international artist has captivated the hearts of the Caribbean and the world with her powerful poetic sound. As a writer and producer, she has written and produced six albums, three of which received Caribbean Gospel Music Marlin Awards. Her third album Created to Worship inspired her to create the workshop and vocal training course "Created To Worship." With the help of husband Andre Forbes CEO of Music Man Dre Productions, she developed the course for choirs, praise teams, and bands. In addition to vocal training, she offereds one-on-one consultation to vocalists, musicians, praise and worship leaders, and college students.
Currently she is a writer for various up and coming artists both locally and internationally. In her spare time she enjoys mentoring young musicians and future leaders, singing lead in her husband's band "Session" and traveling with Jumelle. She is currently working on her first Book, a Singing & Sight reading Manual for Singers, Musicians, Praise Teams and Music Directors. She is also hard at work completing the Music for Underground the musical based on the the critically acclaimed twenty-one time Award Winning Musical Underground by Akil DuPont.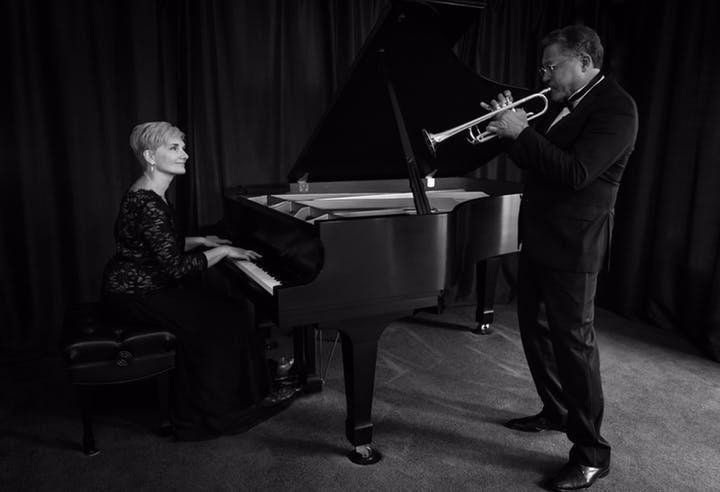 Featuring world renowned jazz trumpeter, Longineu Parsons and European sensation, Joanna Sobkowska, pianist, Duo Paloma features trumpet and piano music that traverses boundaries of time and culture with music from France, Russia, Spain, the Americas and the African Diaspora.
Born in Warsaw, Poland, Dr. Sobkowska has served on the faculties of Universidad del Cauca in Popayan, Colombia and Universidad del Valle, Cali, Colombia. She taught piano and performed extensively as a soloist and chamber musician with the Orquesta Sinfonica del Valle and various ensembles for the chamber music concert series, and as a harpsichordist for the early music ensemble Conjunto Dolmetch. She has also participated in the International Summer Courses in Zurich, Switzerland.
Dr. Parsons has been hailed by critics internationally as being one of the world's finest trumpet players. He also performs on recorders, flute, percussion and is a vocalist. Longineu performs classical and jazz on trumpet and his compositions include orchestral works and chamber music as well as jazz and world music. He is the protégé of the great cornetist, Nat Adderley.