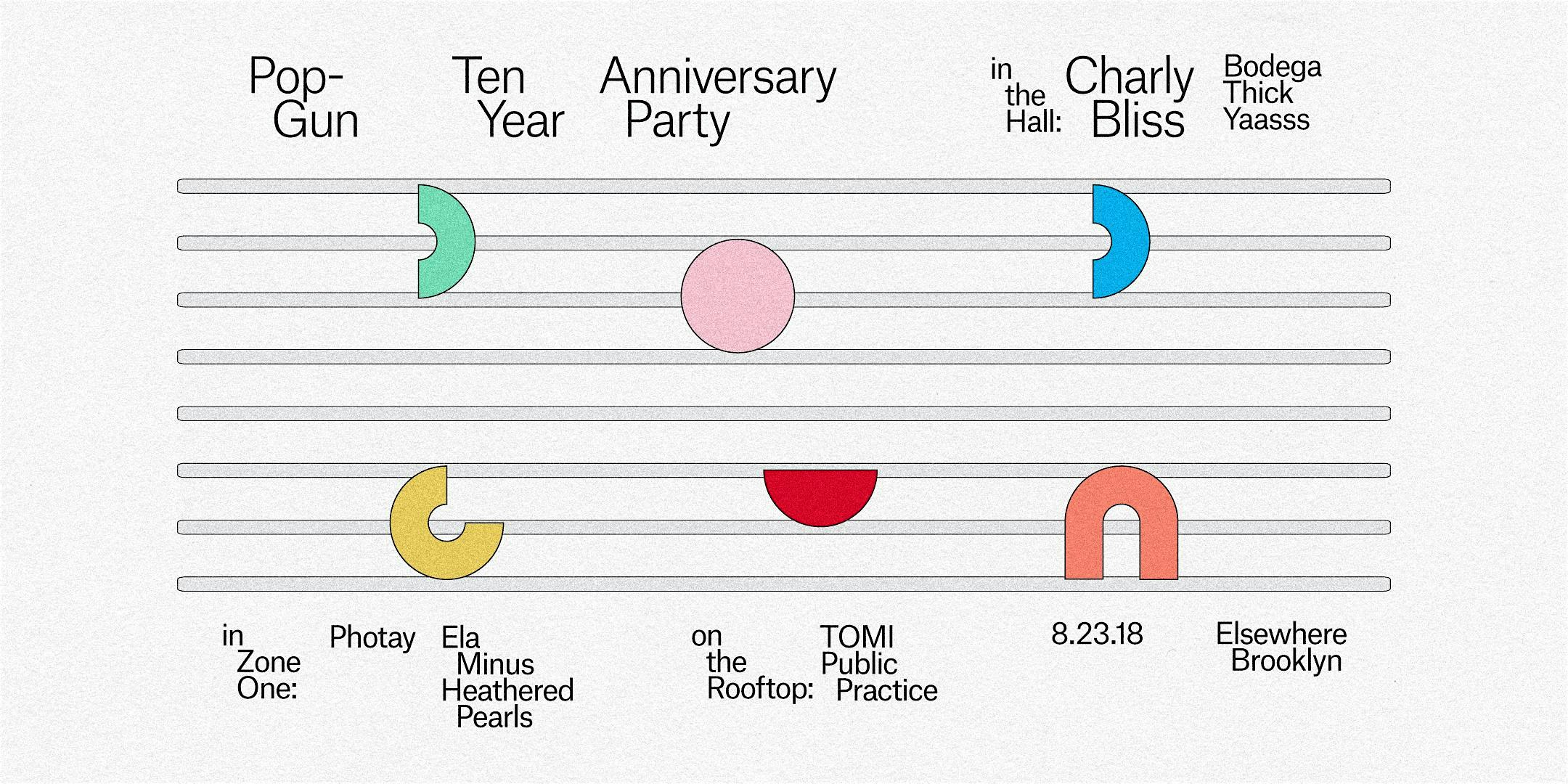 About this Event
POPGUN 10 YEAR ANNIVERSARY PARTY!
We'll be celebrating in style with a full multi-room takeover of our home base, with a dizzying array of performances from New York's finest. Tickets are moving quick, and the roof deck part of the party is FREE WITH RSVP. Come help us ring it in!
HALL 
└ Charly Bliss
└└ BODEGA
└└└ THICK
└└└└ Yaasss
ZONE ONE
└ Photay
└└ Ela Minus
└└└ Heathered Pearls
ROOFTOP
└ TOMI
└└ Public Practice
** the rooftop is FREE all night w/ RSVP **
6PM - 2AM
---
heads up y'all: this summer season, the Elsewhere Rooftop will be open all night on weekends space-permitting, so grab a frozen drink with a view of the skyline when you need a breather! 
if you've never been to our space, there is lots else to explore too! our parties are multi-room celebrations, featuring a very large cavernous warehouse hall and a cozy dance floor in the side room, plus a small hideaway lounge tucked into the 2nd floor. make sure to wander!
Performers
Date and Time
Location
Refund Policy