Description
WHO: POParazzi Dance & Entertainment serves tweens & teens

WHAT: HIP HOP Dance Class
WHEN: Saturday, May 12th 12 PM to 2 PM

WHERE: Costick Activity Center 28600 West Eleven Mile Road Farmington Hills, MI
WHY: Have Fun! Make Faces! Be Dramatic!
CONTACT: 313.213.1346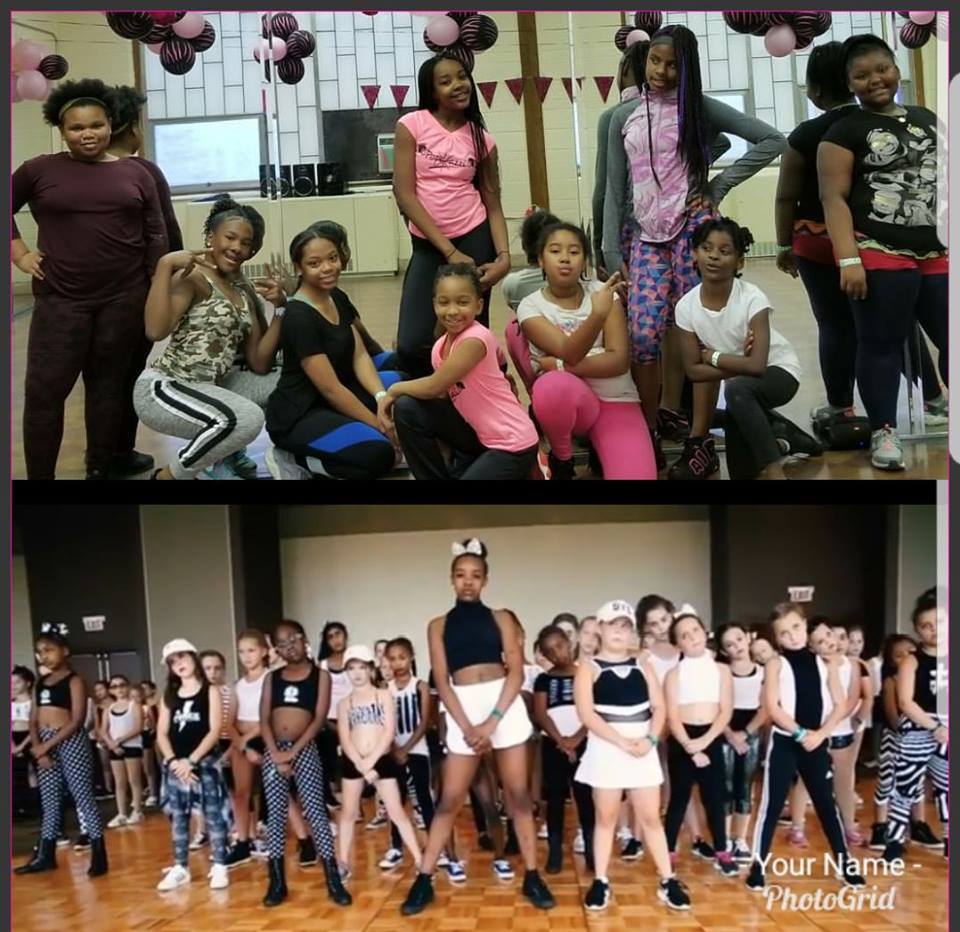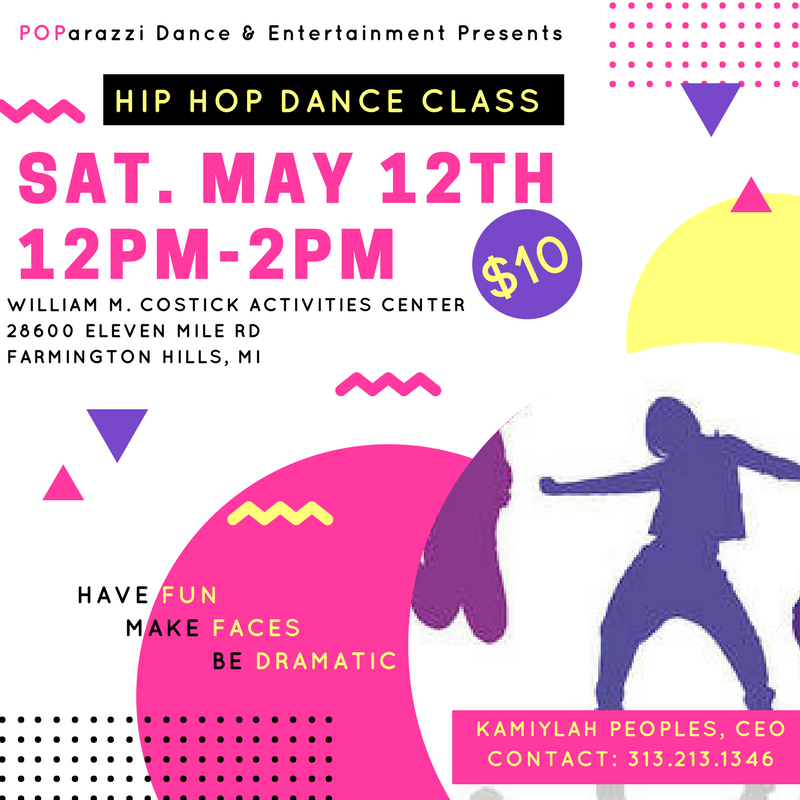 About the CEO/ Lead Instructor
Kamiylah Peoples is known as a "Quad Threat." She is a dancer, singer, actress, and Young CEO of POParazzi Dance & Entertainment.
Kamiylah is a Detroit Native who is a highly energetic, talented, and motivated. Many would describe her as a teenager that captures any room that she walks in. If you are in search of a teen that has the ability to cultivate an audience, then you've found the right person. Kamiylah P. is ready for the world!
Her modeling career began before she was 1 years old. She won several competitions in the "Most Marketable" category with New Star Discovery local, state, and national levels.
Kamiylah is a graduate of Studios at Michigan Acting School. This experience landed her first contract with Production Plus-The Talent Shop. She was later signed with the iGroup Talent & Management Co, where she got her first major exposure appearing in an 11 commercial series in Digital Adventures seen on PBS Kids TV. She also appeared in 3 sitcoms, 5 stage plays, and 5 movies including a big hit film 2094 shot in New York City.
She began her singing & dancing career at the age of 8 under the wings of Star Factory CEO Brandon Smith, where she became a part of the tween music group MAJIK. The group later evolved into a dynamic duo. The duo spent their tween years performing live at several major events in Metro Detroit singing cover songs like Adele "Hello" & Meagan Trainor "Like I'm Going Loose You" and their single debut "BeautiFascinaTastic" written by artist development expert Brandon Smith and music producer Dorohn Gough who is known for Ne-Yo's hit song "Champagne Life."
Kamiylah has performed at the Detroit Lion's & Detroit Piston's game. She has been trained professionally by Star Factory Artist Development, Stars Elite Training Center, Jarrell Gordy, Detroit Legacy and Mosaic Youth Theatre. During the summer of 2016, she won a BuildABeast Scholarship to be trained by national choreographers like Willdabeast, Phil Wright, Robert Green, and Klassic Kanec. She also spent this summer competing in National Conventions and Dance Competitions in Ohio, New York, New Jersey, Chicago, and Los Angelas.
Other awards that she is fond of are the Princess Zaria Princess of the Month, Spirit of Detroit Award, State of Michigan Proclamation, 1st Place Overall (Dance Force), 1st Place Overall High Score Trio Dance and 2nd Place Overall High Score Lyrical Dance (Turn it Around Tour), 2nd Place Solo Hip Hop (Starquest), Sass Attack Award (Starquest), 1st Place Small Group & 1st Place Trio (Starquest), Solo State Champion (Spirit Championship) Small Group State Champion (Spirit Championship). She is most proud of her most two recent accomplishments: World Dance Champion in New Jersey and winning a full scholarship at Dupree Dance Summer Intensive.
She admires many talented artists and groups including TLC, Beyoncé, Whitney Houston, and Chris Brown. In 2017, Kamiylah launched her solo career and is seen in two cover videos, Yonce' and Look What You Made me Do. Be on the look out of her new music in 2018.