Description
Pop-Up Zine is launching in Denver! This one-night-only show is a local, DIY version of Pop-Up Magazine, the acclaimed nationally touring "live magazine," that will similarly feature true, multimedia stories spanning film, photography, music, radio and Q&A genres.

Pop-Up Zine: Denver will be held at Su Teatro Cultural and Performing Arts Center on Friday, September 13. With doors opening at 6 p.m. and the show starting at 7 p.m., this smaller, "Zine" version of Pop-Up Magazine will feature an all-Denver cast of performers who have prepared original, reported stories that shed light on Colorado communities in entertaining and surprising ways. They include: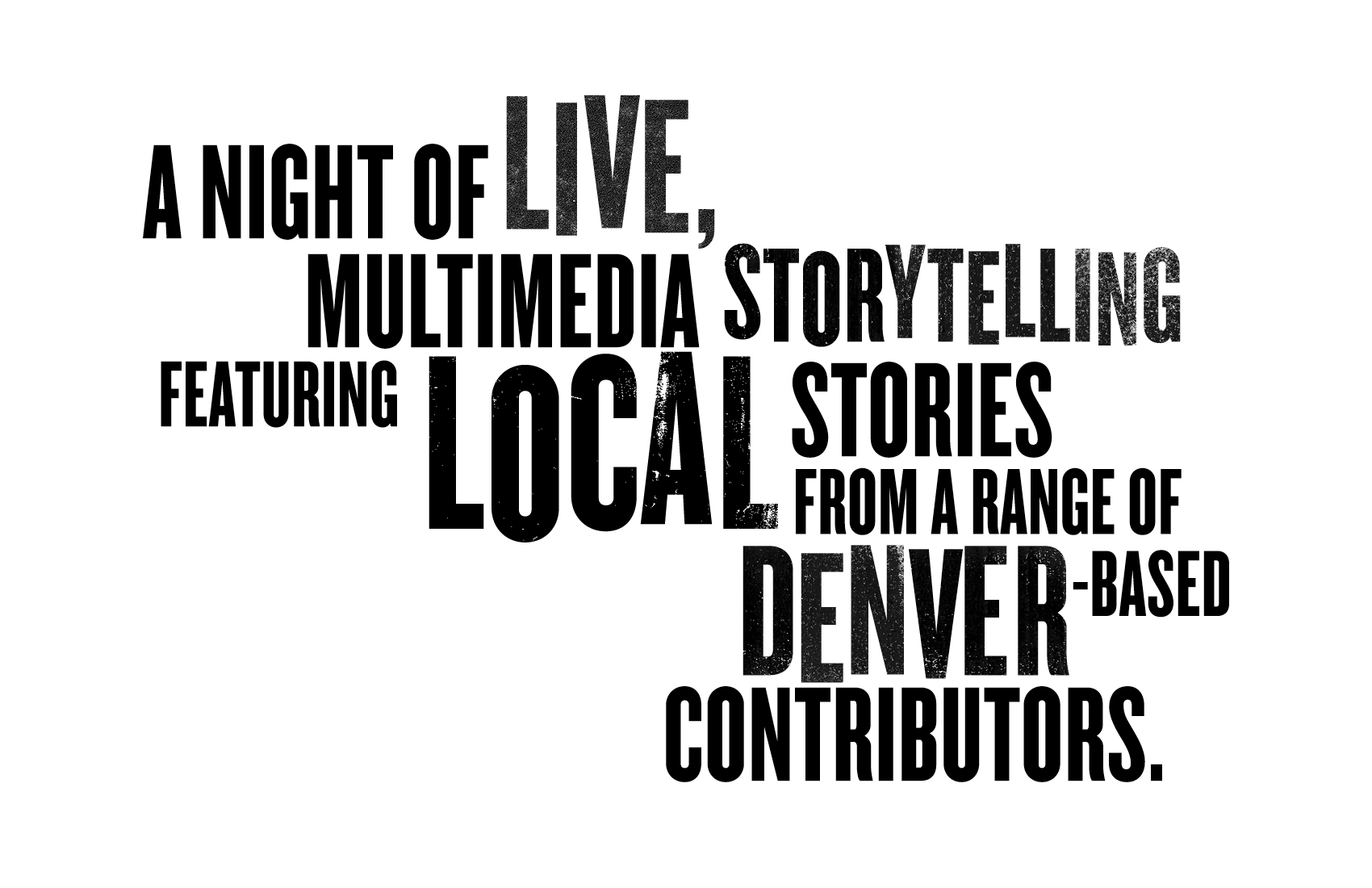 Local organizers include Chris Walker, Ashley Dean and Kevin Beaty.
Using the blueprint of the national live touring show, Pop-Up Zine was conceived by Pop-Up Magazine's creators as an opportunity to partner with independent producers across the country to create hyper-local and intimate versions of the live touring show. The content, contributors, and locations of each Pop-Up Zine are unique and independently curated by local Pop-Up Zine producers.

Pop-Up Magazine's roots go back to 2009, in what began as a casual experiment by a small group of friends. The founders were curious to see what would happen if you brought writers, photographers, filmmakers, artists and radio producers together for a night of true storytelling. It was fun, it worked, and it grew. In 2019, more than forty thousand people will see Pop-Up Magazine at major venues in large cities across the country. Pop-Up Zine was born from that foundational spirit.
We're excited to see you at Su Teatro for Pop-Up Zine: Denver on September 13! After the show, performers and producers will invite the audience to attend an after party to stick around for drinks and conversation. The location will be announced during the performance at Su Teatro.
Thanks again to the Colorado Media Project and Pop-Up Magazine for their support.