Description

Have you dreamt of hosting your very own in-person event?

Hi, I'm Kaitlin Holland and I'm the founder of The School of Styling.

I'm inviting eight people to join me for a Pop-Up Workshop, where I will pull back the curtain and share alllll of my secrets to hosting a profitable in-person event.

I've learned a thing or two about what to do and what not to do in order to create a successful, one-of-a-kind experience that sells out every single time.

And now, I want to share what I know about running a successful workshop so YOU can create the experience of your dreams (whether it be a workshop, conference, retreat, or class).

You'll walk away with a vision, tools, and a high-level plan to make your dream event a reality (read the full curriculum below).

I believe so passionately that more gatherings like The School of Styling should be happening, and I want to equip you to serve your industry!

So, on November 8th, I'm opening up my home, business, and life to you. Will you join me?

This is an exclusive invitation for the TSOS community. Seats are expected to fill quickly!

D E T A I L S :
Wednesday, November 8 (9 AM - 5 PM, Dinner at 7 PM)
The McAlister-Leftwich House
Greensboro, NC

I N V E S T M E N T :
$2199
(less than the cost of one-two seats at your future event)

I N C L U D E S :
+ Food and beverages + Resources and materials
+ One-on-one attention + Full personalized plan ready for execution
+ End-of-day gathering (dinner included)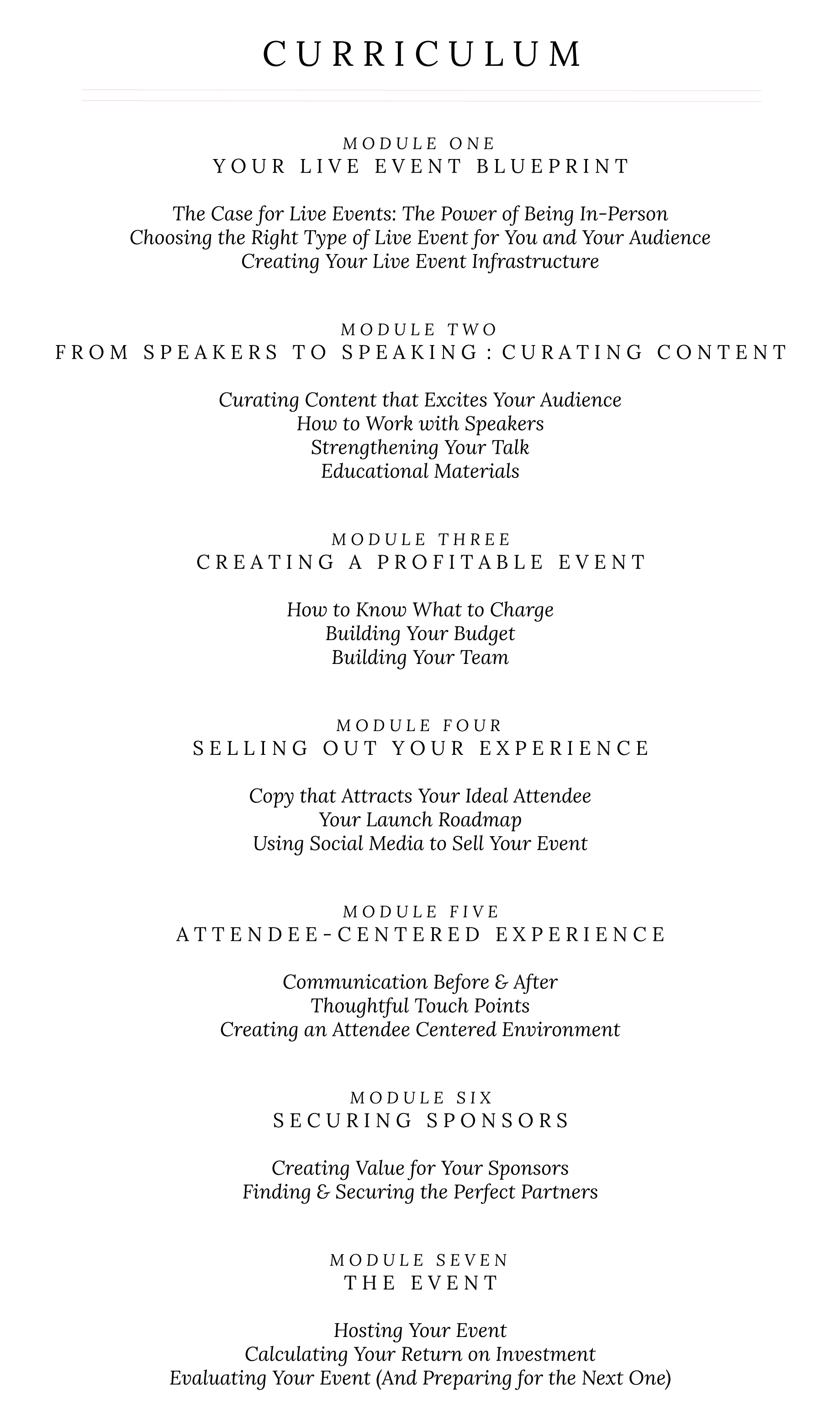 Date and Time
Location
Refund Policy