Description
Oyster mushrooms, Pleurotus ostreatus are used to break down complex carbon based toxins such as petroleum, benzene, antibiotics, personal care products and alkaline battery chemicals. Many of these are common pollutants in our urban environment.
Medical research has found that Oyster Mushroom produce statins and lovastatins that help in lowering LDL cholesterol in the body. Pleurotus ostreatus extract was also found to inhibit the proliferation of human breast and colon cancer cells.
This variety of fungus can also utilize common organic materials such as woodchips, bedding straw, garden refuse and even cardboard keeping these resources out of the waste stream. We can reap a harvest of highly nutritious, healing food while we remediate and build our soils. We are ecosystems managers, becoming more integral to our Place on Earth.
Dog waste Mycoremediation
Mushroom mycelium can filter out toxins or break them down into inert chemicals before they ingest them. Mushrooms can then break down a wide array of contaminants such as petroleum byproducts, heavy metals and filter out fecal coliforms and other biological from soil and water.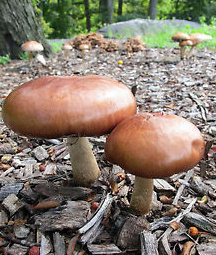 The King Stropharia, Stropharia rugos is one of the most commonly used mushroom for creating mycofiltration barriers to process runoff contaminated with E.coli and other biological contaminants. They are also useful in grey water filtration systems . Strategic placement of mushroom woodchip beds can create a porous, myceliated biomass filter network to keep dog and pet waste from fouling our stream and lakes.
You will learn a simple method to grow oyster and other mushrooms in your yard with woodchips, straw and cardboard utilizing a shady spot where you can't grow vegetable. You will also receive enough oyster mushroom spawn to build your own 3' x 3' bed. After your mushroom patch is established and producing you can use it to seed sites that need to be restored in your neighborhood.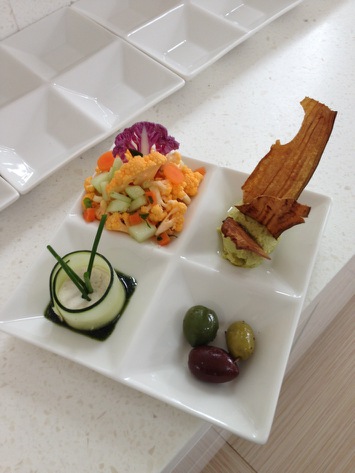 Participants will also enjoy appetizers prepared by our host, Debbie Glassberg, a fabulous Raw Food Chief. As a bonus you will get an inside look at Debbie's gorgeous Container Home and front yard vegetable garden in Kansas City's Brookside neighborhood.
Workshop will be led by Steve Mann owner of Prairie Ecosystems Management
Agroforestry and Ecological Design and Consulting
The cost of the workshop including mushroom spawn is $25.00 ,
Presentation and tour without mushroom spawn $ 10.00