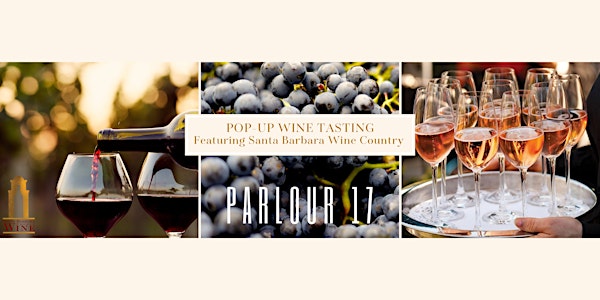 POP UP - Wine Tasting Event Series Featuring Santa Barbara Vintners
POP UP - Wine Tasting Event Series Featuring Santa Barbara Vintners
When and where
Location
Parlour 17 234 East 17th Street #117 Costa Mesa, CA 92626
About this event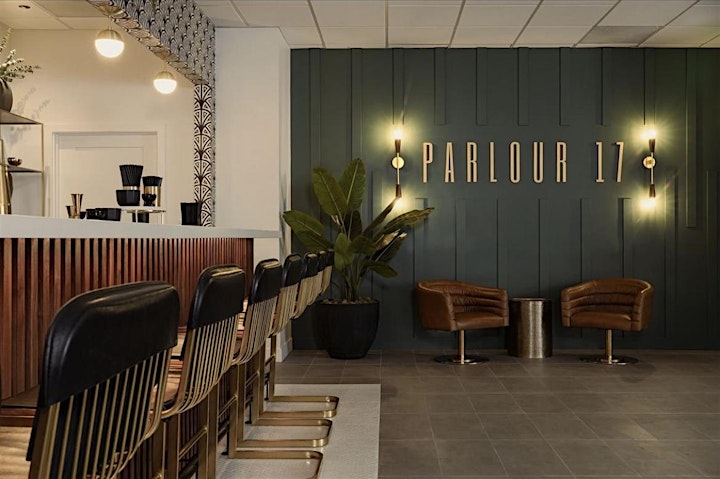 You are invited to an exclusive and complimentary wine tasting experience featuring Santa Barbara Wine Country wines on Thursday, December 8th, 2022 from 5pm - 8pm in Costa Mesa.
Hosted by Santa Barbara Vintners, a non-profit trade association, this special evening will feature top producers from Santa Barbara Wine Country, which was honored last fall as "Wine Region of the Year" by Wine Enthusiast magazine. 
Wines will be presented and poured by the vintners themselves sharing the stories behind the bottles with guests like yourself. Enjoy noshing on food bites curated and served by the incredibly talented catering team. In this charming and intimate event vintners will be pouring over 12 wines ranging in varieties and styles (whites, reds, rosés, and even sparkling).
About the Wines
Wines poured will range in styles and varieties from Sauvignon Blanc, Chardonnay, Grenache Blanc, Picpul, Riesling, Gamay, Pinot Noir, Grenache, Syrah, Petite Sirah, Cabernet Sauvignon, Merlot, Cabernet Franc.
About the Venue
A stylish and retro event space in the heart of Costa Mesa at the Plaza Sereno. Parlour 17 is a beautiful space with an intimate feel making any event feel like it is inyour own home.
What to expect
- Taste an array of exclusive wines along with amuse bouche bites
- Meet and interact with winemakers while listening to wine stories
- Experience the recently launched Santa Barbara Vintners mobile app to plan any wine country trips
We hope you can join us for this special evening!
Please RSVP by December 7th - Space is Limited
This event is an Ages 21+ event only. ID's will be checked for ALL attendees upon entrance of event. NO DIGITAL ID's will be accepted. Thank you!