Pop-Up Social for Self Made Women⚡With Special Speaker to Boost Friendships
About this Event
Finding friends as an adult can be super challenging. And as an entrepreneur? Puh! It can feel impossible! During this Pop-Up Party we are ditching the business cards and focusing solely on how to forge meaningful relationships with fellow self made women.
Be treated to goodies, bubbly, giveaways, fun games, conversations, and introductions. You will laugh and bond, as well as hear from Danielle Bayard Jackson, a business owner and certified friendship coach, who recently wrote the outstanding book, Give it a Rest: The Case for Tough-Love Friendships.
Learn the value of courageous friendships in a time of superficial connection. Connect with amazing women at WeWork in Tampa on February 20th!
Friendship Expert + Special Speaker:
Danielle Bayard Jackson is a friendship expert, certified women's coach, speaker, and author of Give it a Rest: The Case for Tough Love Friendships. As a licensed educator, Danielle has spent the last ten years of her career teaching, observing, and interviewing women about communication, loneliness, and friendship. She uses her studies as a member of the American Sociological Association to teach women how to form and nurture female friendships.
Danielle is also the co-founder of Tell Media group-- a public relations agency working to "give women the shine they deserve".
The GIVE IT A REST Movement is her love letter to women to help them navigate the nuances of sisterhood in a time when it's more challenging than ever.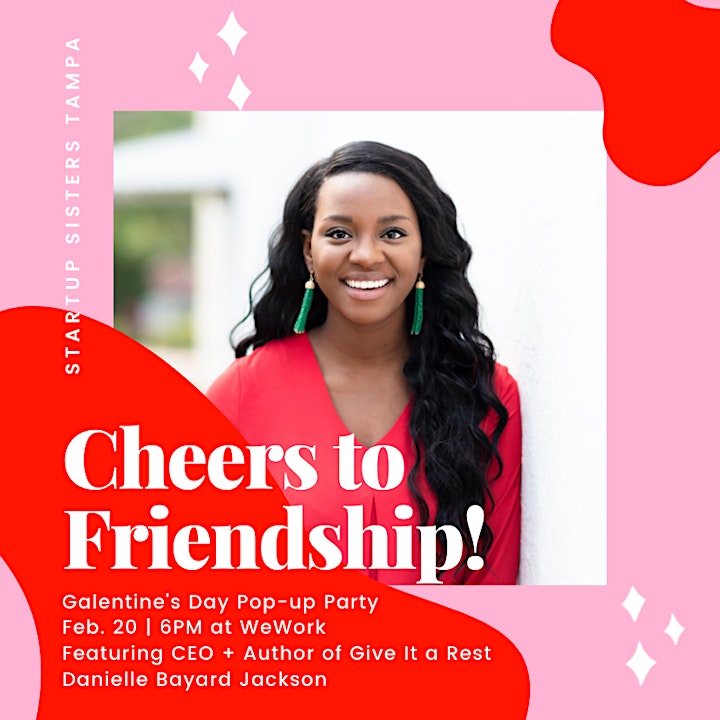 Who Is This Party For:
You, lady! If you are seeking to connect with fellow boss women, then join us. Startup Sisters champions all backgrounds. Celebrate female friendships (and make some new ones) at our Pop-up Party, Feb. 20. Here is what we're about:
Expanding our networks to forge genuine connections with fellow self-made women;
Growing our businesses in sustainable and dynamic ways;
Learning the skills and strategies necessary to reach the next level.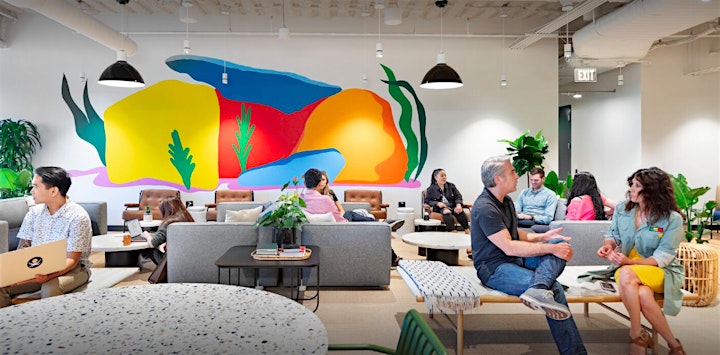 Venue + Parking:
WeWork Place in Tampa is located on the 14th floor of 501 East Kennedy Boulevard, Tampa, FL 33602.
There is ample street parking around the venue, which is free after 6pm. We we encourage use street parking as the garage closes at 7pm.
Sponsors + Partners:

*Please note that refunds are not permitted within two days of the event. Also, by attending the event, you agree that any organizers, hosts, or sponsors of the event may use your image or likeness captured at the event, whether in photo or video.